Enermax Introduces Compact 1200W 80-Plus Platinum D.F. PSU
---
---
---
Ron Perillo / 4 years ago

Enermax has packed 1200W of 80-Plus Platinum rated power on their latest Platinum D.F. PSU. Unlike typical high-wattage power supplies, the Platinum D.F. is only 160mm long. Which is comparable in size to most 800W power supplies in the market.
Enermax 1200W 80-Plus Platinum D.F. Features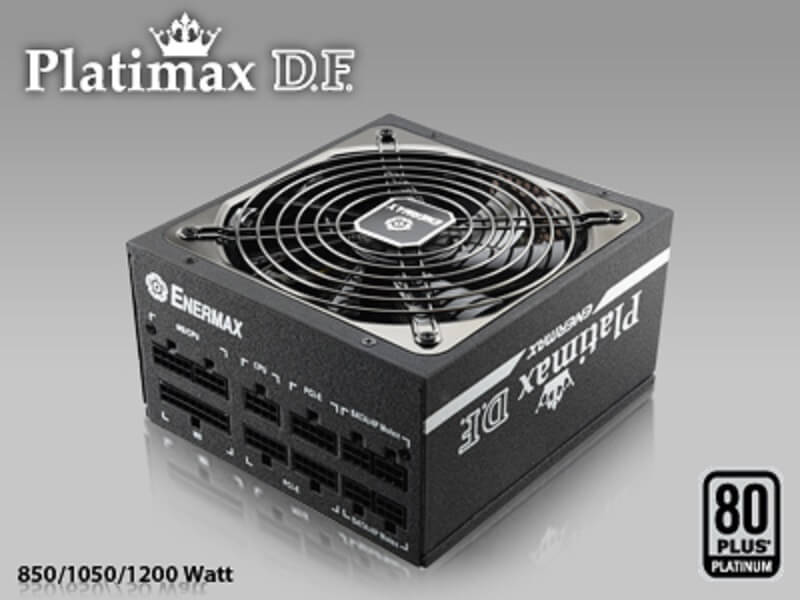 The D.F. stands for "Dust-Free" which is a unique reverse fan feature on select Enermax PSU units. A button located in the rear allows for enabling this feature which can be pressed even during operation. The compact unit is also fully-modular so cable management is a cinch, removing unnecessary extra cables. The best part is that all the cables are also pre-sleeved, so it looks even more organized when inside a case.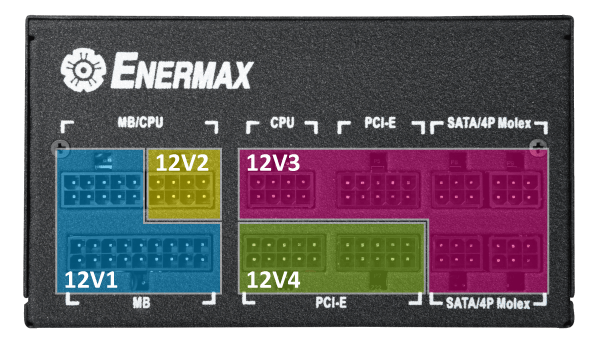 Despite the high wattage, the fan operates quietly due to the semi-fanless design. The fan does not spin until the load passes 30% of the capacity. Even on typical 30% to 40% load, the fan is only fed 6V and only runs up to 8V under full-load. Using high quality 100% Japanese capacitors, Enermax is confident they do not need to run the twister-bearing fan at full RPM to keep the components cool.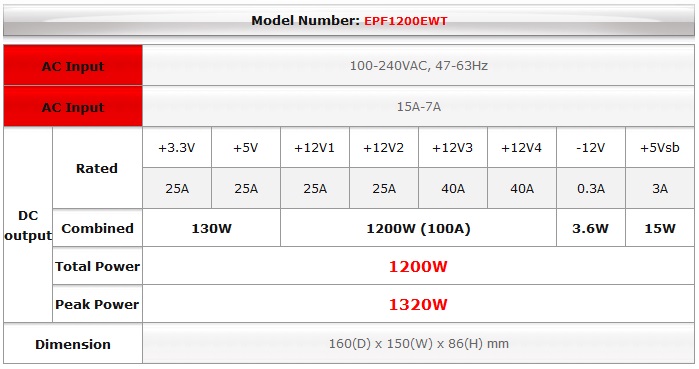 The Enermax D.F. series is also available in 500W, 600W, 750W, 850W and 1050W versions.
Enermax D.F. Series PSU trailer: