Enermax Launches New Cases, Power Supply, and Coolers
---
---
---
Mike Sanders / 1 year ago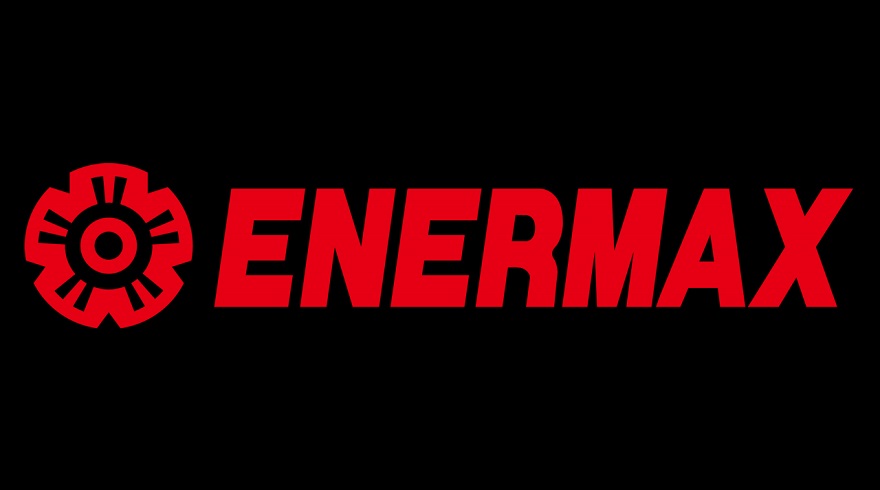 Following Computex 2021, Enermax has decided to let things end with a huge bang by announcing a whole host of new PC hardware products. With power supplies, PC cases, and CPU coolers all on the agenda, if you're in the market for some new components, these definitely look to be well worth checking out!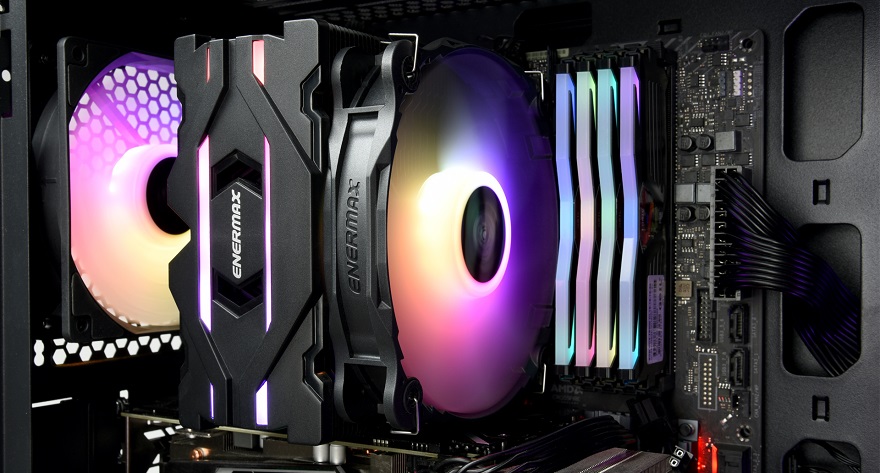 Enermax MAXREVO 2000
The MAXREVO 2000 is a new 2000 watt 80 PLUS Gold power supply unit in Enermax's smallest form factor range with its chassis depth coming at only 180 mm. In addition, it also comes with the patented Turbo Switch button in which sets the fan speed to the maximum speed of 3100 rpm. The benefit of the patented Turbo Switch button can increase the cooling of critical components by 10-15°C.
MAXREVO 2000 features a powerful single +12V rail that is capable of delivering up to 166 A with a total of 12 PCI-E connectors. MAXREVO 2000 can support at least 4 GeForce RTX 3090 graphic cards or up to 12x VGA cards. Moreover, MAXREVO 2000 features 100% 105°C Japanese capacitors, supporting dual sets of CPU slots, a full-modular cable design that provides durable operation, and flexible cable management. MAXREVO 2000 power supply is 80 PLUS Gold certified and 80 PLUS Gold 230 V EU, which can deliver a fully 1600 output wattage under 115 V and 2000 wattage output watts under 230 V.
The innovation behind ENERMAX R&D skill is not only on larger wattage power supply units, it also brings an undisturbed computing experience to our customers. ENERMAX's latest patented Variable Semi-Fanless Control is integrated into ENERMAX's upcoming new 80 PLUS Gold and Platinum certified power supply units. Users can choose and activate the fan to spin when a specific system load is reached, including 15% and 30% system load. The Variable Semi-Fanless Control can set the fan dormant to deliver an almost noiseless power supply operation.
A general consumer release is expected in July this year.

StarryFort SF50 & StarryKnight SK30 Cases
Enermax has announced a new and upgraded SquA RGB fan into 140 mm and 180 mm dimensions, featuring both squared frame lighting and hub lighting function. The advanced SquA RGB fans will be pre-installed in two brand new computer cases: StarryFort SF50 and StarryKnight SK30. StarryFort SF50, a full-tower computer case, will feature two 180 mm SquA RGB fans in the front and one 140 mm in the back; StarryKnight SK30, a mid-tower computer case, will feature four 140 mm SquA RGB fans with angular asymmetry mesh front panel.
Both will be released in September 2021.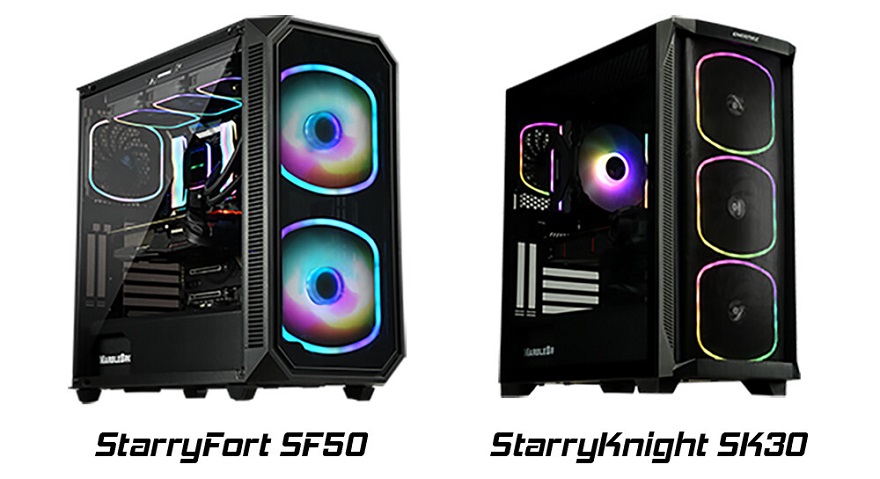 CPU Coolers
Enermax provides various CPU coolers to meet users' needs. The entry-level CPU air coolers: ETS-F40-FS series is recently launched and has 4 models (essential/ solid black/addressable RGB with black and white versions) available. When it comes to CPU AIO liquid cooler, LIQMAX III series provides 7 models with a budget-friendly price, including 120/240/360 mm radiator and Black or White product appearance. AQUAFUSION series, this CPU AIO liquid cooler is one of the most popular products of ENERMAX; it features up to three of ENERMAX's SquA RGB fans with outstanding cooling performance (from 300 W to 380 W TDP). ENERMAX's flagship CPU liquid cooler, LIQTECH II series, delivers overclocking-level cooling performance (500 W TDP) and has an exclusive version for AMD Threadripper processor that has 100% full coverage. On top of all, all ENERMAX CPU coolers are compatible with the upcoming Intel LGA 1700 socket.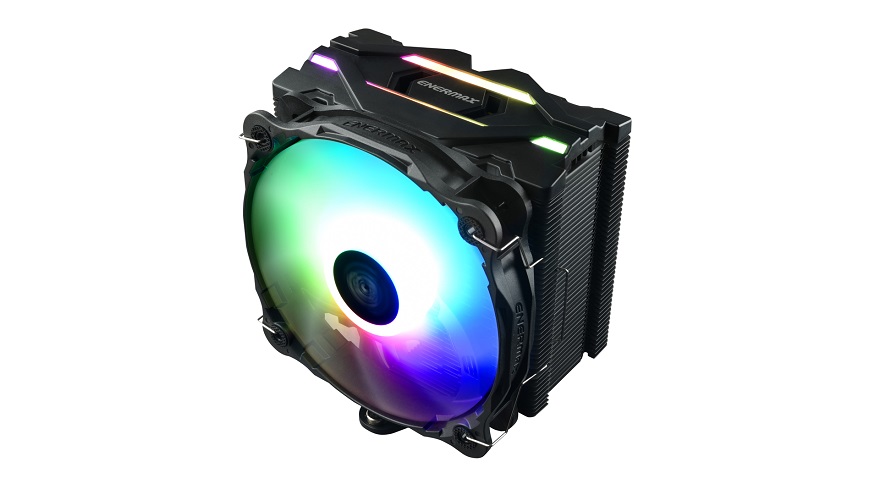 Where Can I Learn More?
Although a lot of brand new hardware has been confirmed at their Computex 2021 event, Enermax hasn't confirmed release dates for all of these products and, in addition, has made no mention whatsoever of how much we can expect them to cost. – With many of the product listings now live, however, if you want to learn more, you can check out these and more at the official Enermax website via the link here!
What do you think? – Let us know in the comments!