Enermax Mobile Rack And Card Reader On Display At CES 2014
---
---
---
Chris Hadley / 8 years ago

On our continued tours around the suites at this years CES in Las Vegas and we find ourselves in the Enermax suite. Now typically when we think of Enermax – chassis, fans and power supplies are what spring to mind along with cooling solutions. Well this year sees the range of products that they have to offer grow as we see a small range of storage accessories appearing amongst the rest of the products that they have on show here.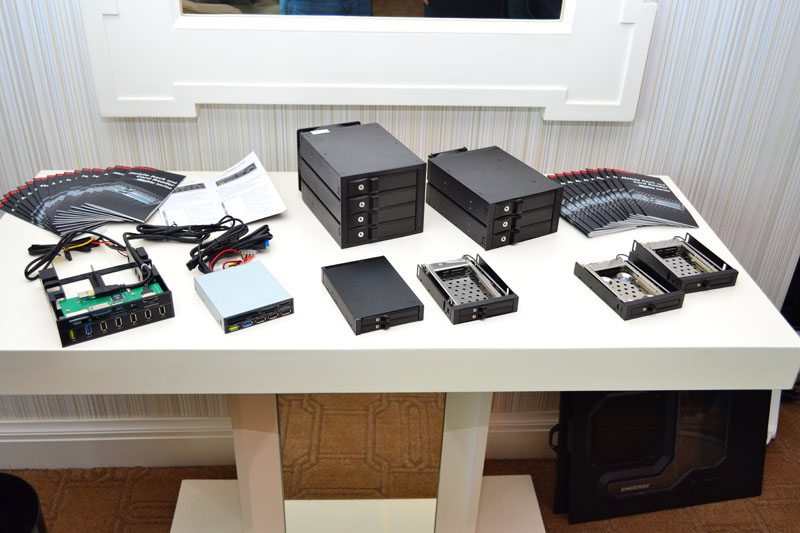 Amongst this range of products we find items that should cater for most users needs these days with sith single and multi-bay options for housing hard drives, memory cards and additional USB ports right on the front of your case. With products like these taking up a fair portion of the market – especially when we note at the wide variety of products that both Akasa and IcyDock have to offer, Enermax are keen to show that their items also pack quality as well as functionality.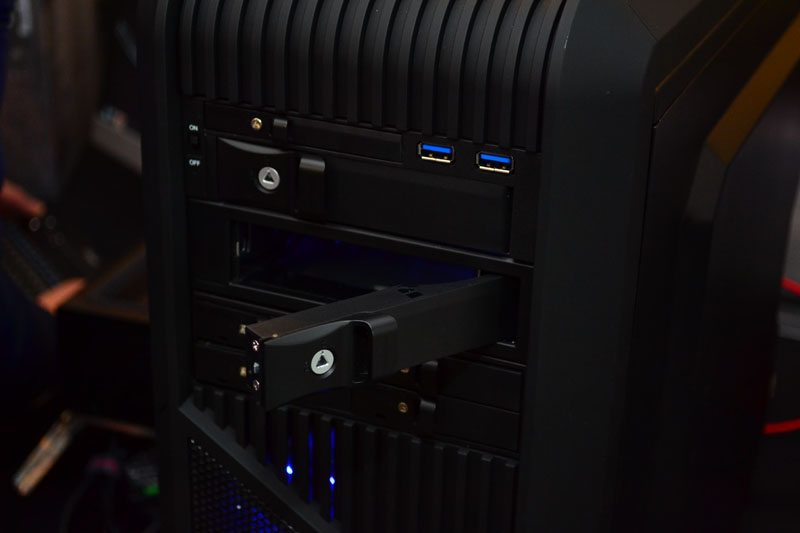 The 'Mighty Series' as it has been named does offer a large number of items that until now we've net seen, with a mixture of both drive bays. card readers, USB hubs for both USB2.0 and USB3.0 specifications available to suit the needs of many enthusiast users. Considering Enermax are shouting out quality with these units, I'll be getting in touch with Enermax to arrange some samples for review.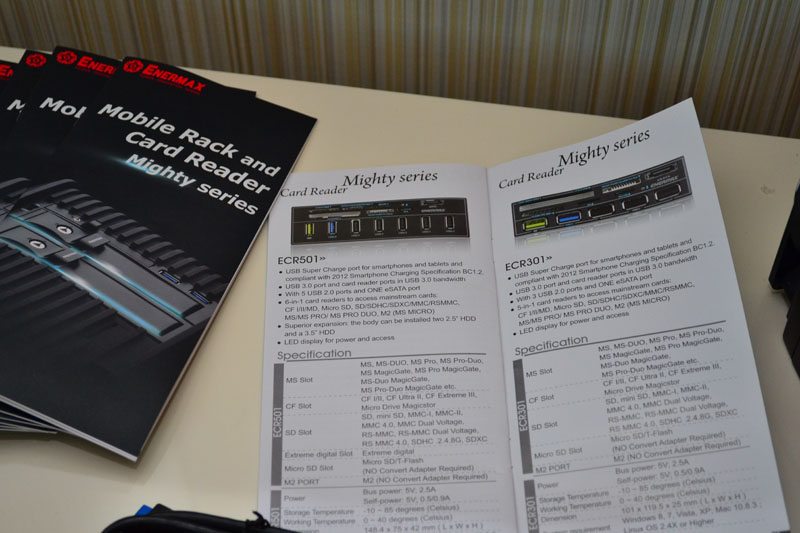 Naturally, we urge you to keep an eye out as I aim to get some of these products in for review and to put them through their paces. Hopefully they come up trumps in terms of performance and well as looks and going by my previous encounters – things are looking good. Keep on watching as we keep you up to date with the latest content from this years Consumer Electronics Show in Las Vegas, NV.