Enermax Revolution XT 530W Power Supply Review
---
---
---
Ryan Martin / 8 years ago
Introduction & Packaging
---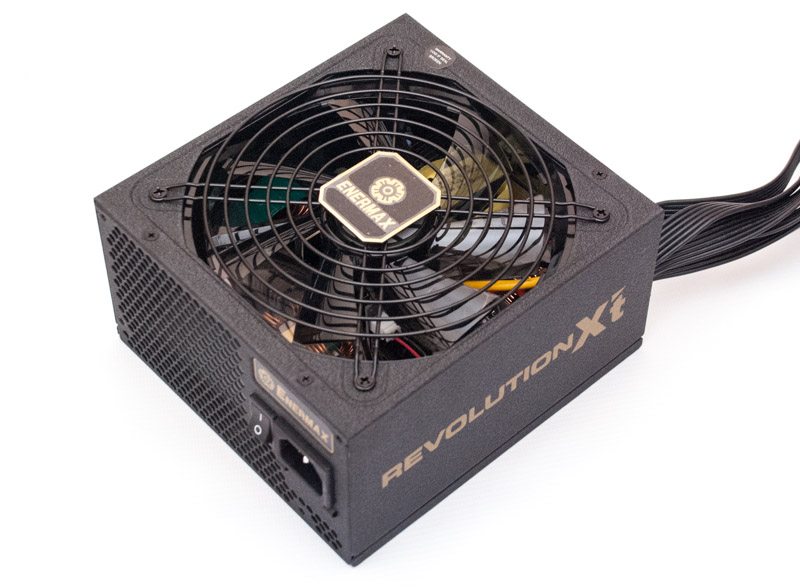 It has been a while since we've taken a look at a new Enermax power supply here at eTeknix. Despite that Enermax have been busy releasing new products left, right and centre under their own brand name and under their other power supply brand LEPA. Enermax have always targeted a fairly high end user with their power supplies which is probably what has gained them a long-term reputation as being trend-setters in the power supply industry. In this review we are checking out one of their units from the Revolution XT series and we are looking at the popular 530W wattage model.
I remember from reviewing past Enermax PSUs that although their products were stellar quality they often lacked a little something special in the cable design and also in pricing: let's hope this unit can reverse this trend. Straight away we can see Enermax listened to feedback on the cabling as they now offer all-black ribbon cables on the modular and hard-wired cables. The rest of the key features of the Revolution XT series include 80 Plus Gold efficiency, a semi-modular design, a DC to DC converter design, a 5 year warranty and the promise of "ultra silent" operation thanks to the high quality Enermax fan used. The Revolution XT series is geared for single and dual GPU systems depending on the voltage chosen, the Revolution XT 530W that we are testing is mainly geared for high performance single GPU systems running demanding graphics cards like AMD R9 290(X)s or Nvidia GTX 780(Ti)s.

Users interested in running a pair of video cards will need to pick either the 630 or 730W versions of the Revolution XT as only these have the necessary cables for CrossFire or SLI. All PSUs in the Revolution XT series get the same number of SATA, molex and FDD using the same cable lengths.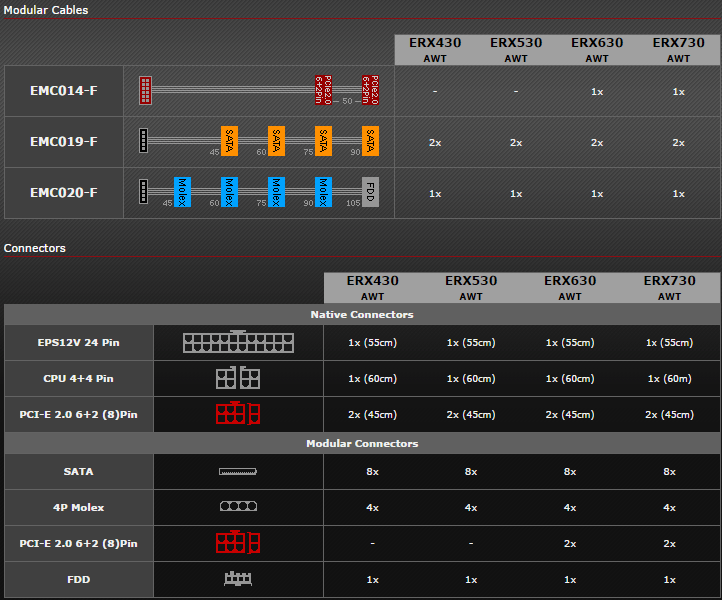 Packaging and Contents
The packaging uses a gold colour scheme to reflect the unit's efficiency certification. We also see the black modular cables paraded around as a flagship feature.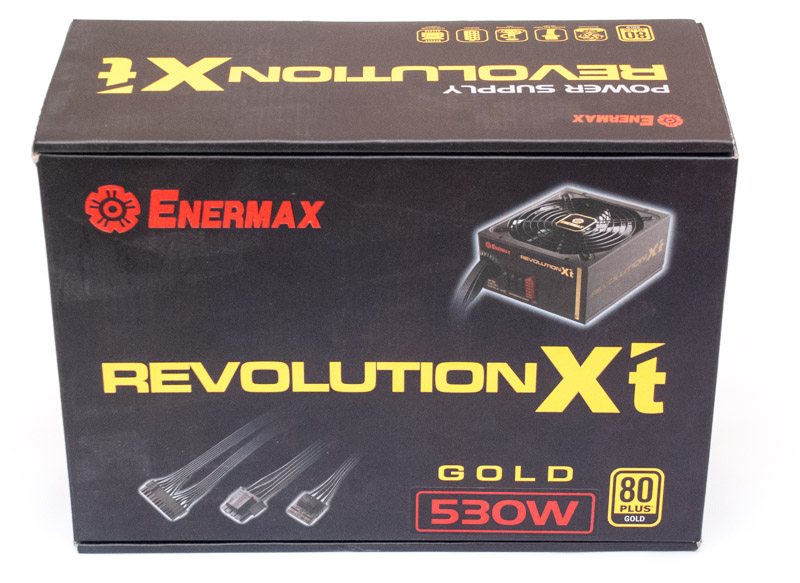 On the back we see a mention of Enermax's HeatGuard feature which ensures the fan runs for 60 seconds after system shut-down to dissipate any excess heat.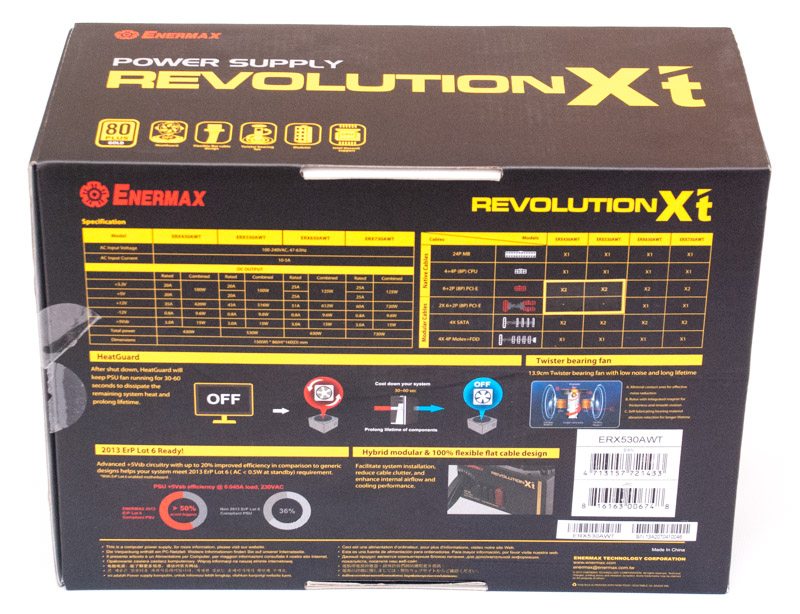 The accessory pack is fairly generous as it includes a power chord, a "power guard" clip to prevent the power chord from being ripped out by accident, a user's manual, some velcro cable ties, some screws and an Enermax case sticker.