Epic Trailer Released for Brutal Doom!
---
---
---
Peter Donnell / 7 years ago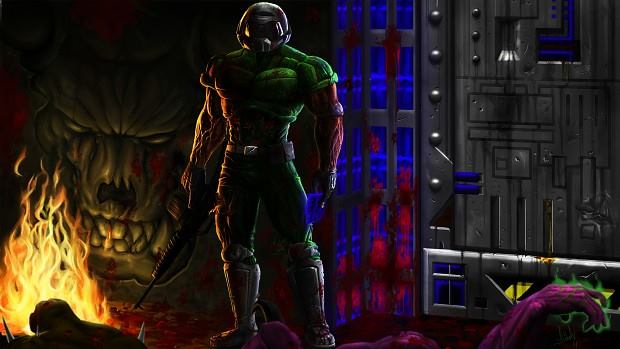 Are you ready for one of the coolest trailers you'll see any time soon? The latest trailer for Brutal Doom is here at last and as the name would suggest, it's freaking BRUTAL!
Brutal Doom V20 trailer is packed full of gore, carnage, and heavy metal. It's a complete overhaul mod for the legendary FPS 'Doom', but since Doom is a little outdated now, the mod brings it up to a standard we would expect from a modern release. Better resolutions, ragdoll physics, improved particle effects, sadistic finishing moves, dual weilding, new sound effects, outlandish explosions, but best of all, it does it while maintaining the look and feel that we know and love from the original game.
The mod is being created by talented modder SGtMarkIV and while the mod/game has been in development for quite some time, its final release date of June 5th is quickly approaching, so it won't be long before you can get your hands on the final build.
We've seen a lot of cool stuff about Brutal Doom in the last few months, such as the last trailer which made the game "more brutal". Those not content with Brutal Doom will also be pleased to hear there's even a Brutal Half-Life, for those that just can't get enough digital violence into their daily lives. Then again, don't forget the Selfie Stick Mod (better than it sounds, trust me)
Also, don't forget this trailer can be watched in 1080p @ 60FPS!