eSports Events Dramatically Increase Game Purchases
---
---
---
John Williamson / 7 years ago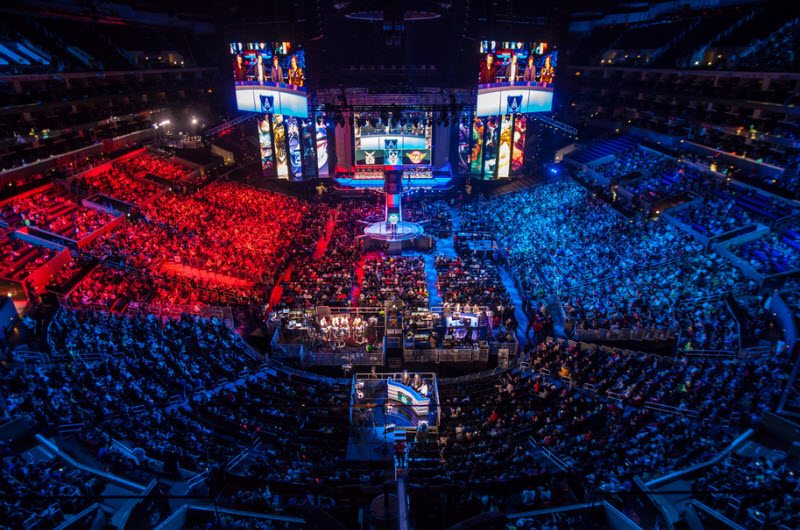 The rise of eSports has been nothing short of revolutionary and transformed talented gamers into household celebrities. Not only that, players in popular games like League of Legends compete in events with huge prize pools watched by millions around the globe. These individuals are under intense pressure and hone their craft for long periods each day. I've always been fascinated to see the impact of competitive gaming events on viewer purchasing habits. According to the latest research from NPD, the eSports industry has encouraged large audiences to spend money on game purchases. More specifically, the report suggests nearly 70 percent of people watching have purchased the game in question or some form of DLC.
On another note, the study found that 44 percent of US gamers watched a formal eSports event or enjoyed competitive streaming in the past six months. Furthermore, the average viewing time is pretty substantial at just under three hours. 18 percent of those surveyed watch eSport content on a daily basis while 46 percent watched contests once a week. When it comes to elite play, viewers appear to be more interested in the game and not the level of prize money on offer:
"It's the game being played that consistently attracts viewers. Watchers are most influenced by the game, followed by the quality of the commentators and the team/players,"
Liam Callahan, industry analyst, The NPD Group explained the results and said:
"eSports may have seemed like a niche phenomenon in the past, but it has clearly taken off with strong activity and engagement with consumers,"

"This is positive for the gaming industry on multiple levels, not only bringing excitement from the events themselves, but also from a marketing standpoint as consumers learn and can then potentially spend on games featured at eSports events."
Two-thirds of those watching already own the game which isn't surprising because they simply want to see the best players in the world and improve their strategy.
What is your favourite competitive eSports game?