eTeknix CES 2014 – Cyberpower PC SteamBox
---
---
---
Peter Donnell / 8 years ago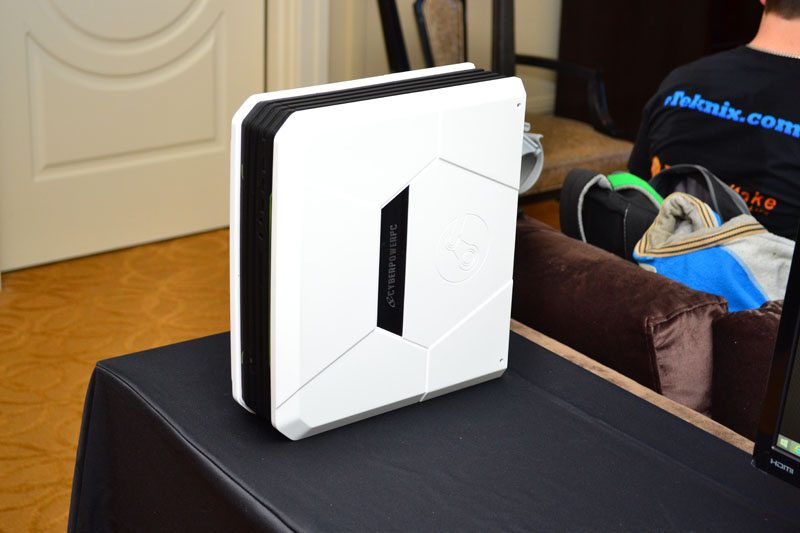 Here we are one again at CES 2014 and we are back once again with more content from Cyberpower PC. Today we are taking a closer look at their latest prototype system, a SteamBox. With Valve and their gaming platform Steam trying to make a big push into the living room, system integrators such as Cyberpower PC are working hard to make gaming PC's that are more desirable in a world that has become more accustomed to putting consoles under their TV.
As you can see from the specifications below, the first prototype is no slouch, they have two options currently available that cater to both AMD and Nvidia options. No point in beating around the bush though, we all know that SteamBox is just a buzz word for a fairly normal PC, so they're just as upgradable and configurable as any other PC, but the real selling point will be price, performance and of course design.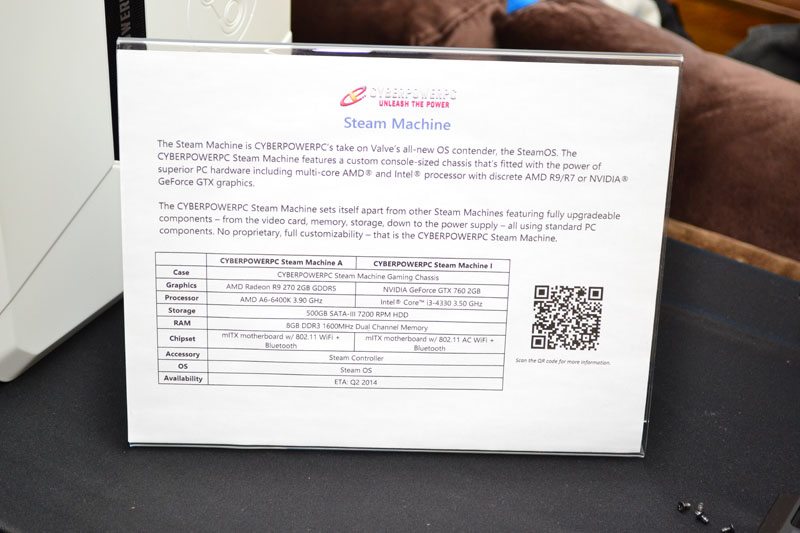 The Cyberpower PC features a nice high contrast black and white design, there is plenty of ventilation around the sides to feed the GTX 760 that is hiding inside.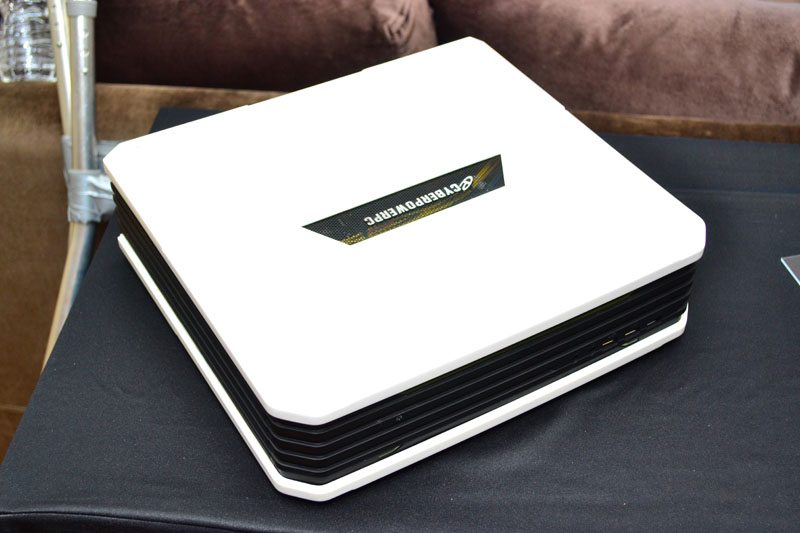 Around the back you'll see a fairly standard setup with the motherboard I/O, PSU power connection for the SFX PSU which is tucked away inside the chassis, and of course the back of the graphics card.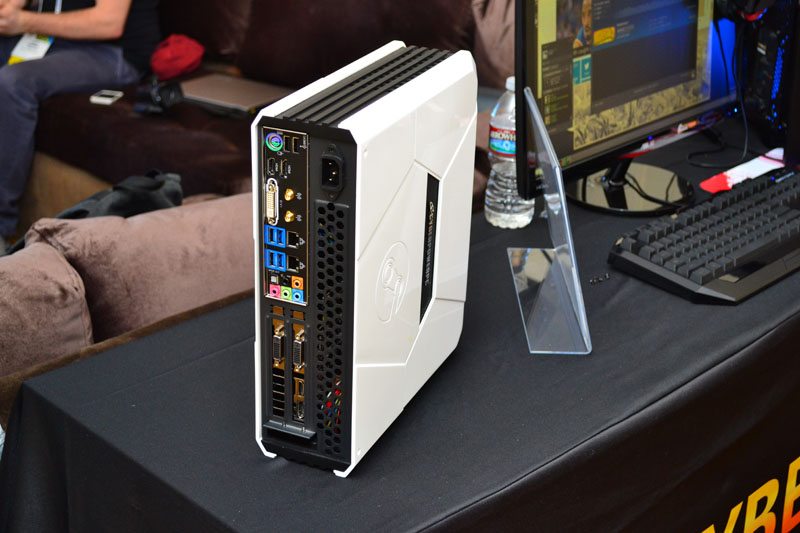 It's a great looking system from every angle, sleeks looks that are not what you would expect from a prototype, it's clear that they've been working hard on this one.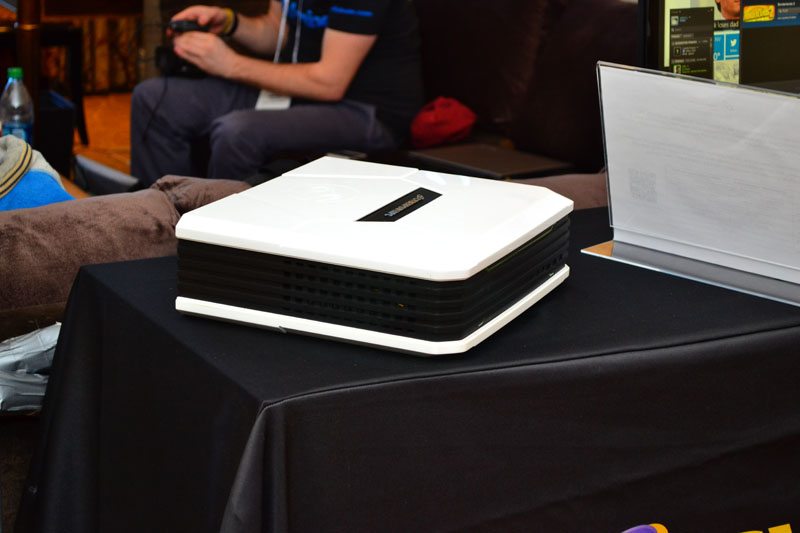 There are going to be plenty of options out there for Steambox from Cyberpower PC, another one they've been looking at is the RV01 chassis from Silverstone (which we'll have a full review of very soon).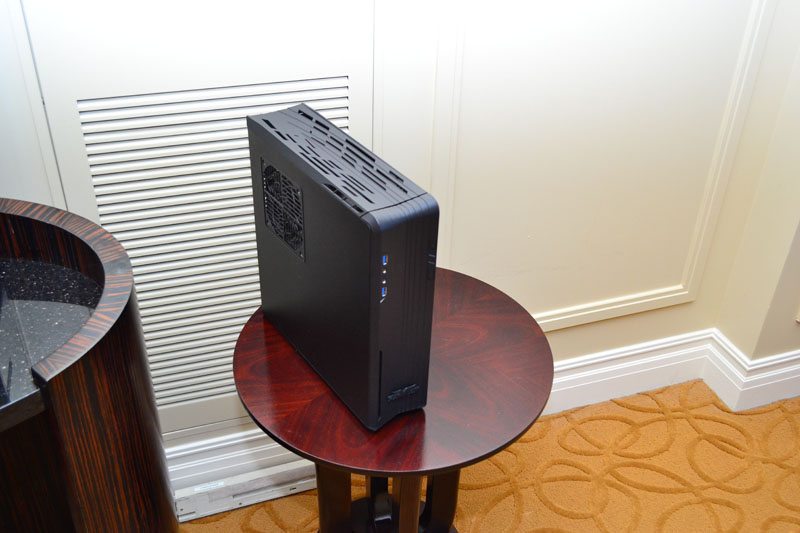 We're really looking forward to the SteamBox and the Cyberpower PC system's we have seen here today are easily our favourites. There is still a little work to be done on their development and they're planning on changing the PSU and finalising the other specs, as well as detailing their customisation options in terms of specs and performance. We look forward to getting one in for review as soon as possible where we will be eager to test its performance.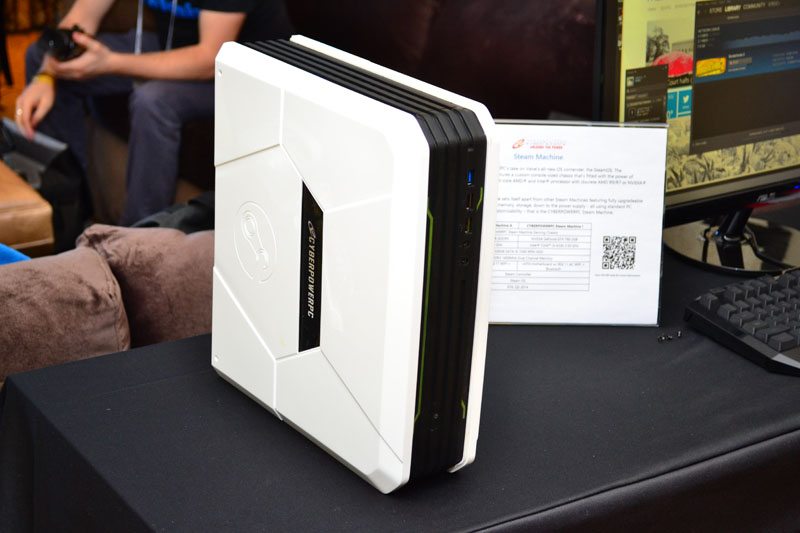 If you want to take a closer look at what the system has to offer, check out our quick video below from the Cyberpower PC suite here in Las Vegas.
[youtube]http://youtu.be/lNFesBCvBs4[/youtube]