eTeknix @ CES 2014 – Thermaltake Urban T81 Chassis
---
---
---
Peter Donnell / 10 years ago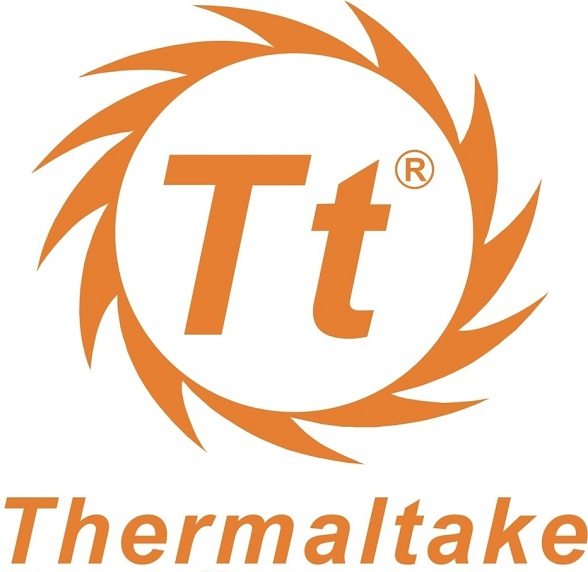 Here we are at the start of CES 2014, we've been in Las Vegas for a few days now getting settled in and we're happy to have started bringing you some content from the show. Things are off to a steady start so far, but we'll be bringing you some great details of new product launches, the trade show floor, or popular live gallery where you can check out loads of great sights from the show, we'll also have some videos for you and no doubt much more.
Today we take a look at the exciting product ranges from Thermaltake, starting with their great and extremely versatile new range of chassis product the Urban T81.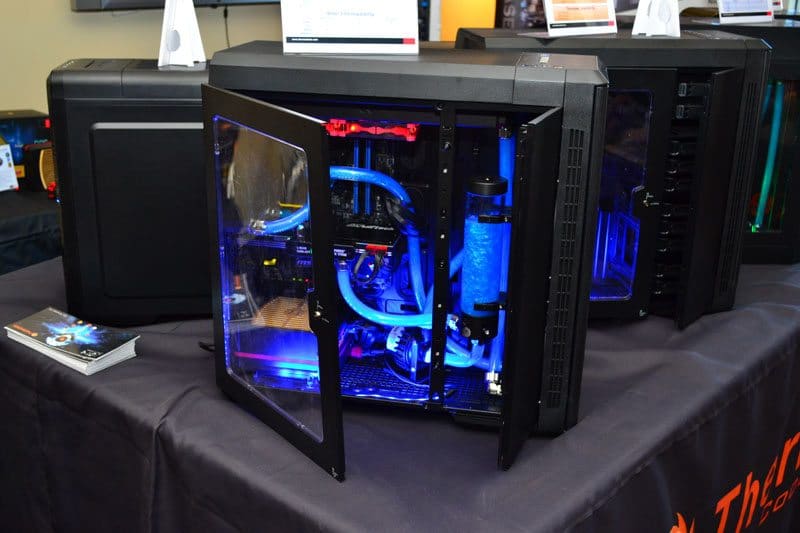 As you can see from the picture above, the chassis is a full tower and is extremely capable of supporting water cooling radiators thanks to its completely removable hard drive bays and support bar. This means you can fit a 480mm right in the front, a 420mm in the top, 260 in the bottom and up to a 140mm in the back, with ample space in the bottom for a pump, reservoir mounts etc.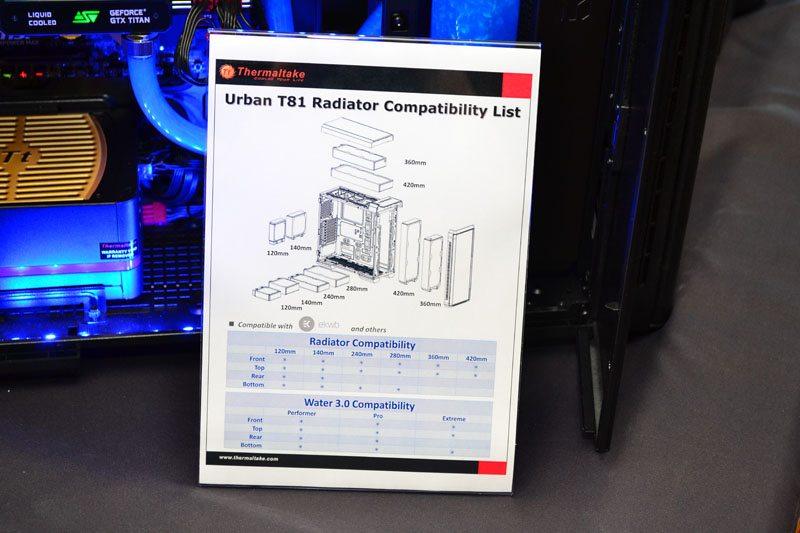 Radiator support is huge focus for this chassis and this is going to go down in a big way with those wanting to build a custom loop. This is accented nicely by the double hinge side panel door that allows access to just the HDD section or the main interior of the chassis.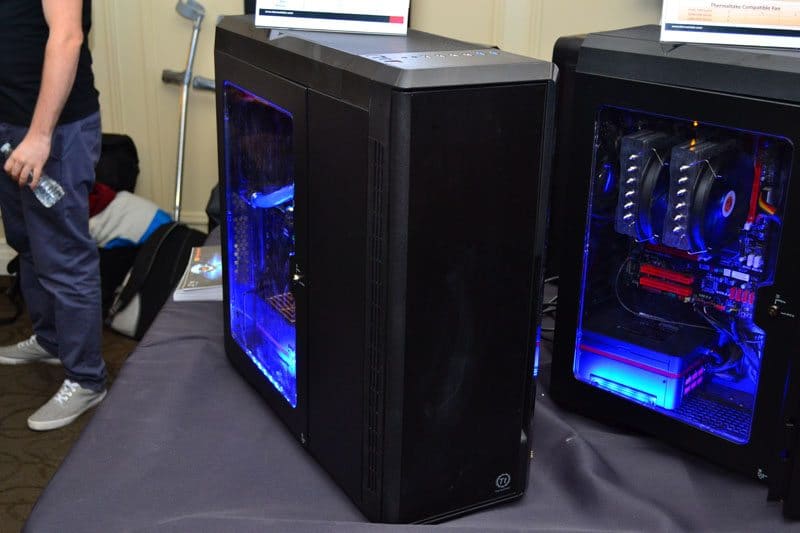 For those not wanting to install water cooling, you can use the large space to install a great air cooling setup, this also leaves you with full access to the full modular hard drive bays, perfect for a massive raid installation.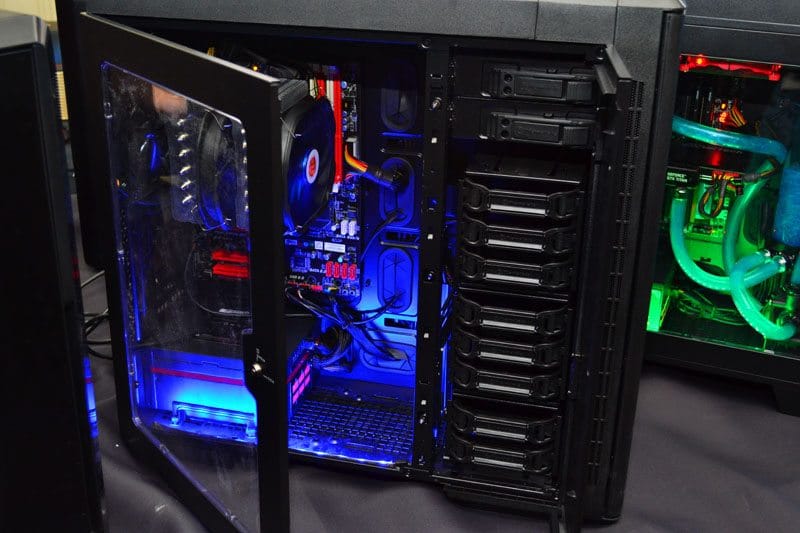 [youtube]http://youtu.be/L-Oqg4S7l1o[/youtube]
Stay tuned for even more information as the show has just begun and there are several busy days ahead or check out our Live Gallery for the latest images from the show.