eTeknix GPU Retest and Testbench Upgrade 2018
---
---
---
Peter Donnell / 3 years ago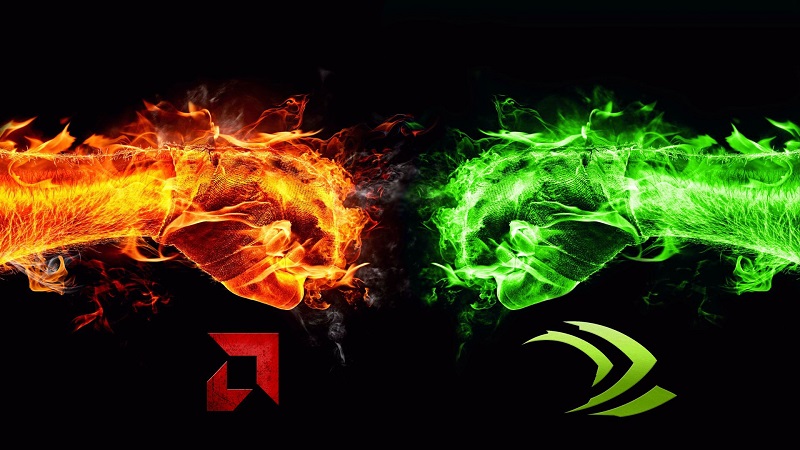 GPU Test Bench Upgrade
That's right, we finally got around to a big upgrade on our GPU test bench. I was hoping to do this sooner, but recent launches didn't provide me with enough free time to retest a lot of graphics cards. We've moved on from our once brilliant but comparatively slow these days X99 test bench. With Z370 and the Intel Core i7-8700K proving to be a gaming beast, we had to start using it properly. We switched to the new CPU as we knew it had everything we need to push GPUs to their limits. In the process, we obviously swapped the motherboard to the new Gigabyte Aorus Gaming 7 Z370. Furthermore, we've upgraded to 3000 MHz 32GB of DDR4 memory, ensuring there are no performance issues there either.
Graphics Settings
Another big change is that our settings used have been heavily changed. Before we would run everything at ultra. This has now changed to Normal/Medium graphics profiles for games. This is now in line with the same settings we use for system reviews, motherboards, CPUs and other review sections. This means we can easily cross-reference the performance of any one review to any other.
Out With The Old In With The New
Of course, this change also meant that all of our old figures are now completely useless. With that in mind, we grabbed the lastest 10 series GPUs from Nvidia, the 5xx and Vega cards from AMD, and put them through their paces on the new test bench. The performance on all of them was a lot higher than when they were originally tested.
Update All The Things!
Everything is now up to date. The latest version of Windows 10, the latest GPU drivers, all the latest game updates, it's all taken care of. Of course, this makes sense, giving you a better idea of how this hardware performs today, not how it performed 6 months, 12 months, or even more ago.
Overclocked
A gaming system should perform the best it possibly can. To reflect this, we've locked that Intel Core i7-8700K to 5 GHz, ensuring it never becomes a bottleneck or hinders the performance of the GPU.
Specifications
Motherboard – Gigabyte Aorus Gaming 7 Z370
Processor – Intel Core i7-8700K @ 5.0 GHz
RAM – Crucial Ballistix Gaming 32GB (4 x 8GB) 3000 MHz
CPU Cooler – Noctua NH-D15S
Power Supply – Be Quiet Power Zone 1000W
Main Storage Drive – Toshiba OCZ VX500 500GB
Chassis – Lian Li T80 Open Air Test Bench
Operating System – Windows 10 64-bit
GPUs Tested
AMD VEGA 56
ASUS GTX 1060
ASUS STRIX RX 560
Colorful iGame GTX 1050 Ti
Gigabyte G1 GTX 1080
Gigabyte GTX 1050
MSI Forzr VI GTX 1070 Ti
Nvidia GTX 1080 Ti
PNY GTX 1070
Powercolor RX 570
Powercolor RX 580
Sapphire VEGA 64
Test Your One Hardware?
As you'll see on our "How We Test" page, we encourage you to not just look at how one GPU compares to any other. I would rather see you test your own system if possible, and see how much of a performance improvement any hardware would be for you. Of course, you may not have the same system as us, but we hope to provide a best-case scenario with our new tech bench. Of course, many if not all of the GPUs listed in this article have already been reviewed on our old test bench. You'll find those review here. This is our base set of results, allowing us to be ready for the inevitable launch of new GPUs in the near future.