Eurocom Launches Sky X9E3 Portable Supercomputer
---
---
---
Bohs Hansen / 6 years ago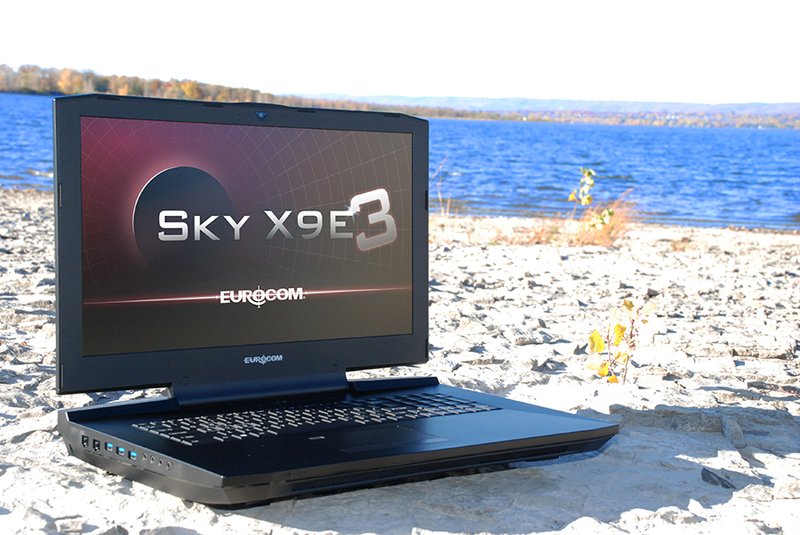 Eurocom is well known for their out-of-this-world laptops, although calling the latest model a lap-top might be optimistic. The Sky X9E3 weighs 5.5 kg and measures 428 by 308 by 47.2 mm, but it packs a punch to justify these numbers. Not only can you equip it with Kaby Lake i7 desktop processors, but it also comes with GeForce GTX 1080 SLI setups, up to 64GB full-speed memory, and up to 14TB storage via five drives. With that kind of specifications, the Sky X9E3 could easily be called a portable supercomputer.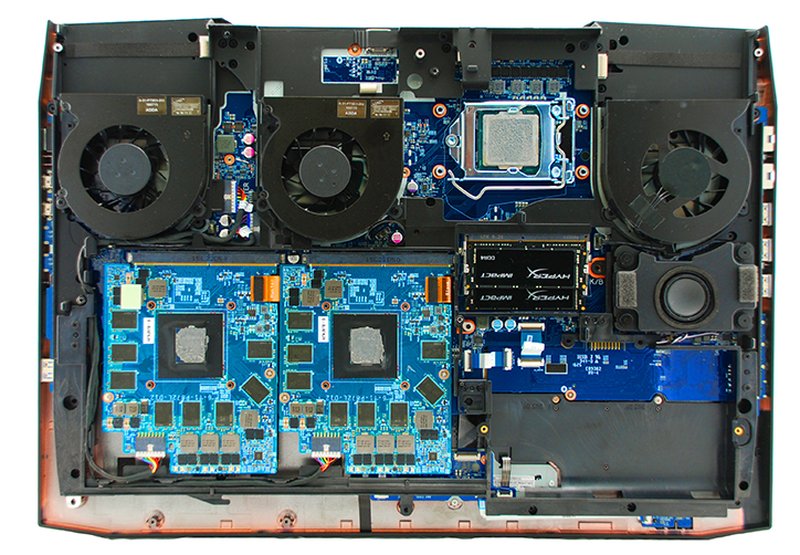 The EUROCOM Sky X9E3 has an Intel Z270 chipset and LGA 1151 desktop socket allowing it to support Intel Core i7 desktop processors, and that includes the highly popular i7-7700K processor with a 91W TDP. It is also equipped with modular graphics technology. Dual MXM 3.0b slots can support a 190W graphics card per slot. That includes both GeForce GTX 1080 and GTX 1070 cards for the ultimate in graphics processing and VR capability.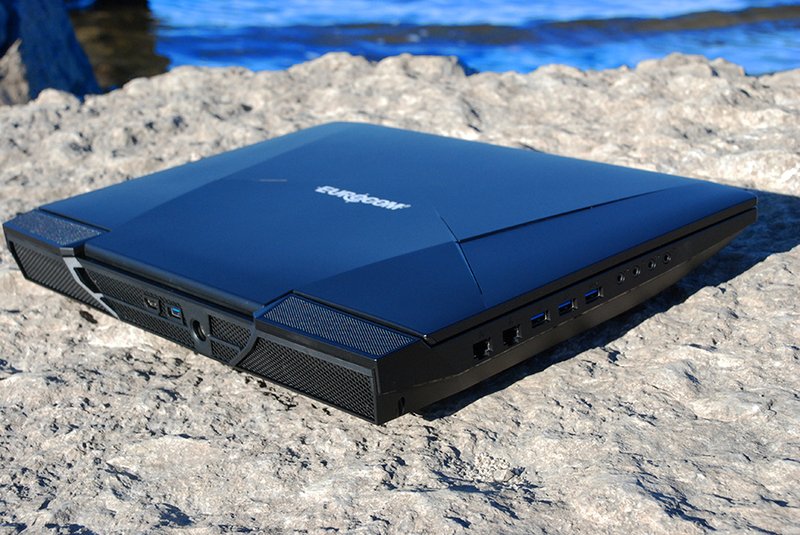 With four 260-pin SODIMM 1.2V memory slots, the Sky X9E3 supports up to 64GB DDR4 3000MHz. That's plenty for anything from video editing to virtualization setups. While we're taking capacity options, let's just straight to the storage options. I'm sure that the 14TB in the introduction peaked your interest. You can install up to five storage drives in this monster system: Two SATA3 HDD or SSDs and three M.2 PCIe Gen3 or SATA3 SSDs. That allows for high storage capacities as well as the superior speeds of NVMe drives. Thanks to the Z270 chipset and Kaby Lake CPUs, the laptop also supports Intel Optane memory.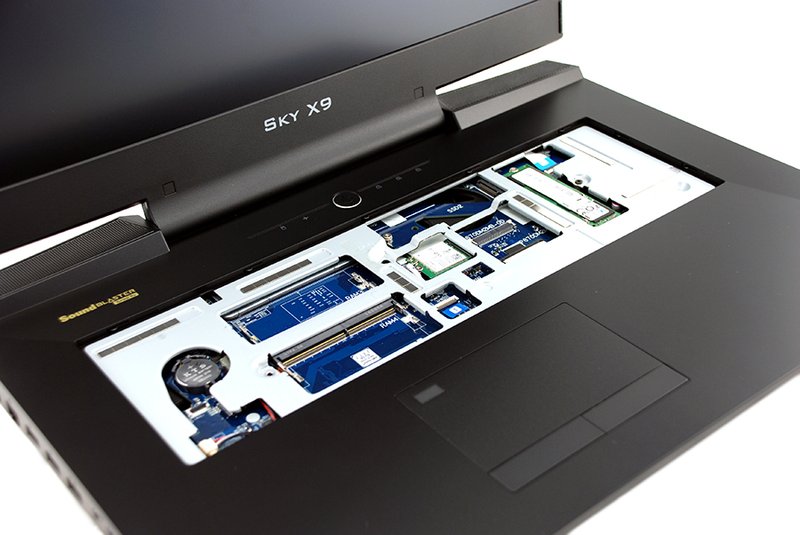 The Sky X9E3 also carries a range of security and anti-theft features, including Infineon SLB965-TCG encryption module, biometric fingerprint scanner, and a Kensington lock slot. The TPM module provides both users and network admins with a secure hardware verification method. The biometric fingerprint scanner can replace insecure passwords, meaning only assigned users can access the system. The Kensington slot is present to enable the Sky X9E3 to be locked down and tethered in a public place, to prevent theft.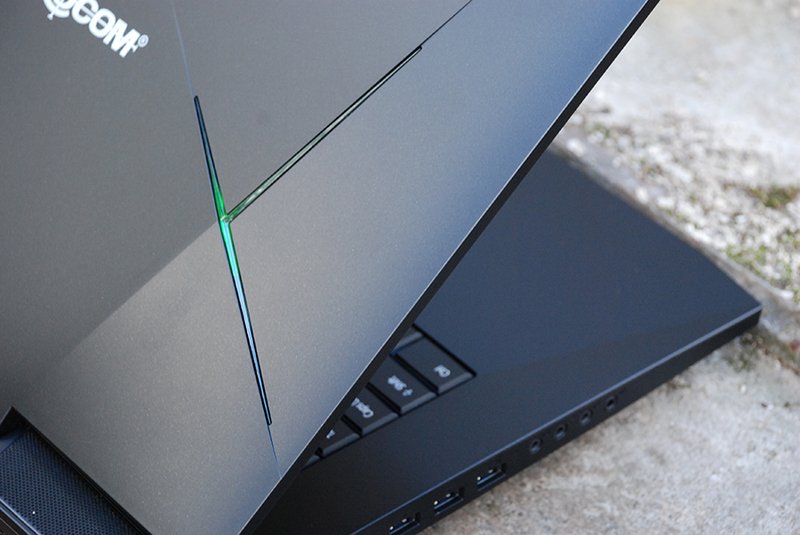 Since it is a laptop, there is one more piece of hardware that is important. The screen. Besides the built-in screen, the Eurocom Sky X9E3 supports up to 4 external monitors via two Display Port 1.3, one HDMI 2 port, and one HDMI 2 or USB 3.1 C (Display Port 1.2). As for the built-in monitor, there are four different 17.3″ options:
17.3-inch (43.9cm); FHD 1920×1080; 60Hz; Matte; IPS; 300nts; 700:1; 72% NTSC; eDP 30pin; LP173WF4 SPD1
17.3-inch (43.9cm) QHD 2560×1440; 120Hz; Matte; TN; 5ms; 700:1; 400nts; NTSC 72%; eDP; AUO B173QTN01.0
17.3-inch (43.9cm); FHD 1920×1080; 120Hz; Matte; IPS; 700:1; 300nts; eDP; AUO B173HAN01.2; Non G-Sync
17.3-inch (43.9cm); 4K UltraHD 3840×2160; 60Hz; Matte; IPS; eDP; 1000:1; Adobe RBG 100%; 400nts; AUO B173ZAN01.0
All that calculation power also requires a lot of electrical power. Users have the choice between three AC adapters. A 330W AC Adapter, two 330W AC Adapters connected with a converter box, and a single 780W AC adapter. Networking is covered with the latest wireless standards as well as two Killer E2400 powered Ethernet ports and the Killer DoubleShot X3 Pro.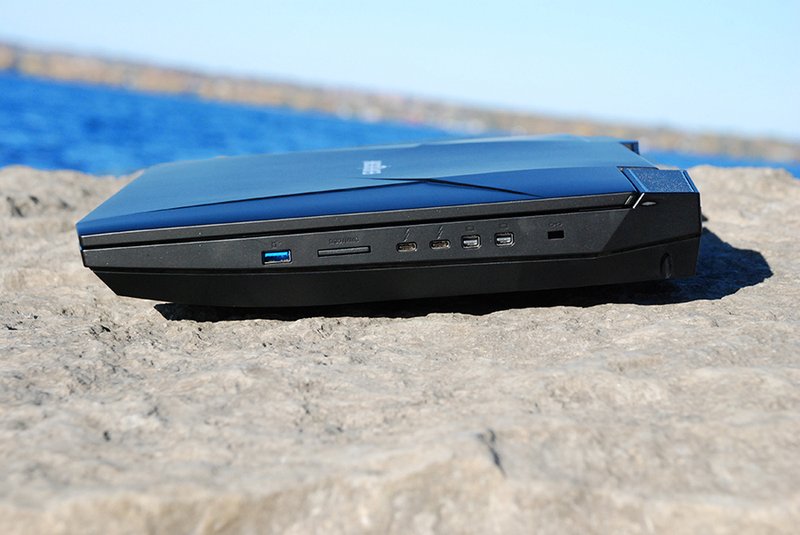 As for the price, the fun starts £1874 and goes up from there, depending on your configuration.