EVGA 3090 Ti Kingpin May Require 2 x 12 Pin Power Connectors!
---
---
---
Mike Sanders / 7 months ago

The EVGA Kingpin has for a number of years now represented one of the peak GPU models available from the Nvidia range of graphics cards (and admittedly, often with a price tag to match). With the upcoming (or at least widely suspected) release of the new 3090 Ti, therefore, it seems pretty much guaranteed that EVGA would be looking to turn this into their latest flagship performance model.
With such hefty levels of performance expected, however, how much power is that going to require? Well, following a report via Videocardz, while no exact figure has been provided, sources are claiming that the GPU will feature 2 (yes, TWO) 12-pin power connectors.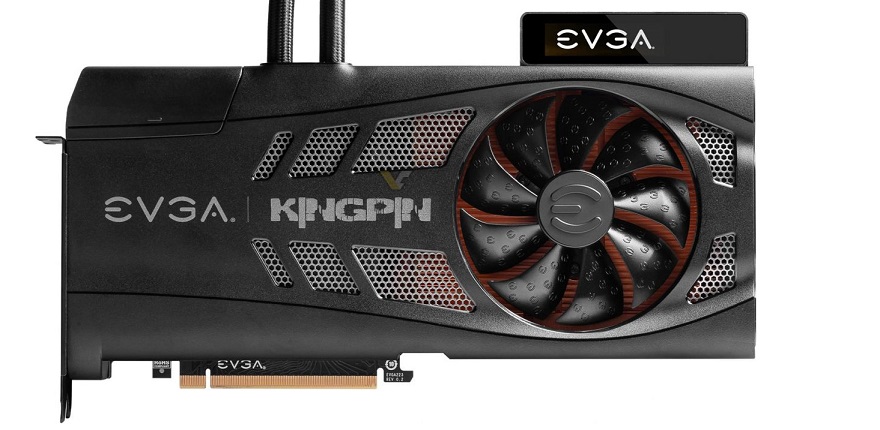 EVGA RTX 3090 Ti Kingpin
If this information is proven accurate, then, theoretically speaking, the 3090 Ti may consume as much as 1,000 watts of power on its most premium specced models. Now, admittedly, no, we don't expect its actual consumption to be (relatively speaking) near that figure. Given that the current 'next-gen' 12-pin connector can theoretically provide around 550-600 watts, however, the requirement of two would clearly suggest that for the EVGA 3090 Ti Kingpin, one wasn't going to be enough, or, at the very least, was a bit too close for comfort.
Any way you look at this though, this new 12-pin system is certainly a big boost on the 3 x 8-pin (525W) seen on the older more traditional PCI-e power input configuration.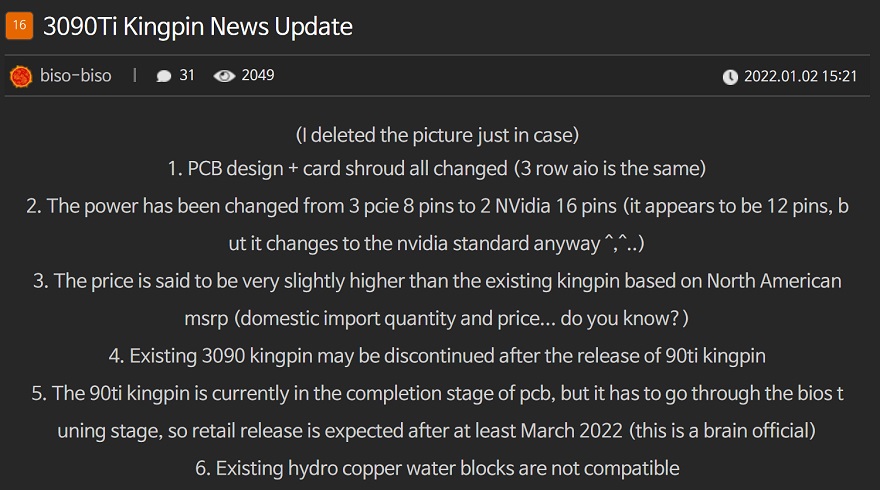 When Will We Know More?
The source is claiming that the EVGA 3090 Ti Kingpin is well into development and should be, more or less, ready to go with an anticipated release date of around March this year. With Nvidia expected to confirm the 3090 Ti within the next couple of days, however, while this GPU will likely be beyond the price remits of 99.9% of consumers, it will still undoubtedly represent a very interesting proposition into exactly how they have managed to turn the already obscenely powerful 3090 into something even better!
What do you think? – Let us know in the comments!