EVGA GTX 1080 Ti FTW3 with 12GHz Memory Now Available
---
---
---
Ron Perillo / 5 years ago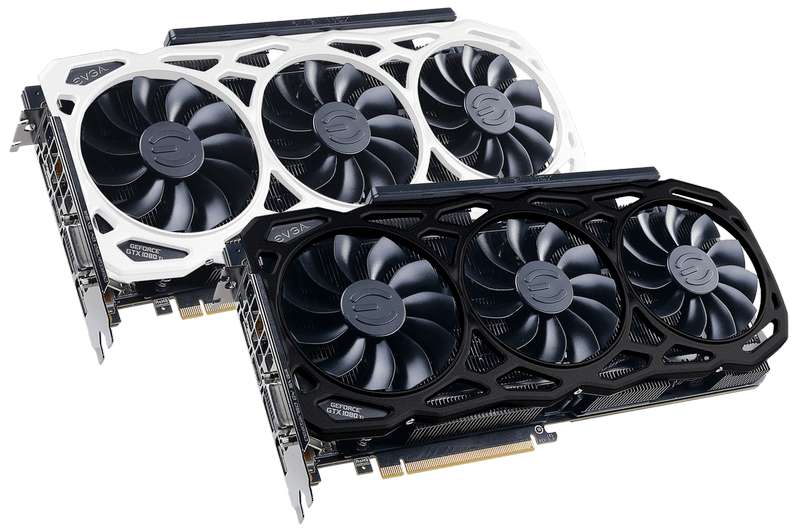 EVGA took their GTX 1080 Ti FTW3 graphics cards and gave it a 9% boost in total memory bandwidth. This provides a nice overclock over the regular GTX 1080 Ti, now with the memory running at 12006MHz effective clock (from 11016MHz). With the GDDR5X on a 352-bit memory bus, the bandwidth reaches 528.3 GB/s. The card itself has the same GeForce GTX 1080 Ti GPU with 3584 CUDA cores. This new EVGA GTX 1080 Ti FTW3 Elite's base clock is set to 1569 MHz and boosts up to 1683 MHz. Moreover, users can choose between having a white metal shroud GTX 1080 Ti FTW3 Elite or one with a black metal shroud.
EVGA iCX Features
Following the fiasco of EVGA's FTW cards catching fire last year, the company needed to assuage consumer concerns. This mostly has to do with thereliability of their products and provide peace of mind to gamers. With the new iCX technology suite, gamers can gain better understanding of how their video card behaves. They can also monitor, control and interact with their EVGA video card better than ever before.
Unlike other video cards which simply monitor the GPU, memory and VRM temperature, it has nine thermal sensors embedded on the redesigned PCB. This gives multiple accurate readouts directly via the Precision XOC software or a simplified via LED color settings on the side. Users can adjust up to three thermal levels for the GPU, VRM and Memory by setting the thermal limit then the LED will change color corresponding to the color limit set (green, blue or red). The nine sensors onboard are also visible via EVGA OSD so users can monitor the thermals while inside a game.
Pricing and Availability
The product page is already up, although EVGA is not linking the product to their store yet so the pricing information is still pending. However, you can visit the product page to sign up to be notified of its availability, which should be within the next few days.
Update:
The white version of the GTX 1080 Ti FTW3 ELITE 12GHz is now available for $849.99 USD. The black version's page on the EVGA store is not yet available, however it should be the same price.