EVGA Officially Launches its Z690 DARK KINGPIN Motherboard
---
---
---
Mike Sanders / 12 months ago

For several months now we've seen a number of leaks appear online regarding the upcoming EVGA Z690 DARK KINGPIN motherboard and, on the whole, it certainly seemed to represent quite possibly the most potent design available under the Intel LGA 1700 platform. – If you have, therefore, been eying this up with more than a little curiosity, we have some excellent news! – Yes, EVGA has officially launched and (sort of) released the Z690 DARK KINGPIN!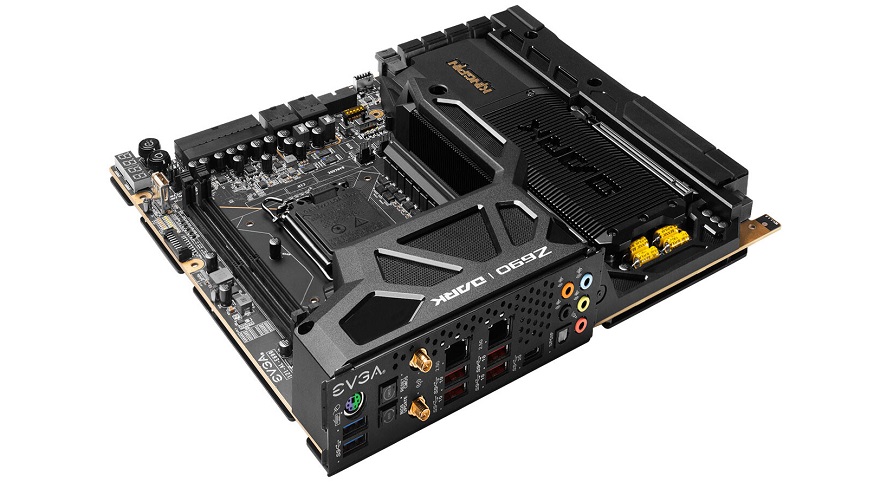 EVGA Z690 DARK KINGPIN Motherboard
Specifically created for the ultra-enthusiast level user, while the EVGA Z690 DARK KINGPIN is an entirely suitable motherboard for general gaming consumers, this has ultimately been designed for extreme overclocking performance. As part of the official announcement, EVGA has said:
"The EVGA DARK motherboards blazes the trail for other boards to follow, and the Z690 DARK K|NGP|N is no exception. The ability to destroy world records is insignificant next to the power of a 21-phase VRM and a 10-layer PCB – capable of driving the most powerful 12th Gen Intel Core processors. With support for 64 GB of DDR5 memory at up to 6600 MHz+(OC), PCIe Gen5, and PCIe Gen4 M.2 NVMe SSDs, a new DARK age of overclocking will rise as quickly as new hardware becomes available. The Z690 DARK K|NGP|N is today's choice for the future of overclocking and gaming."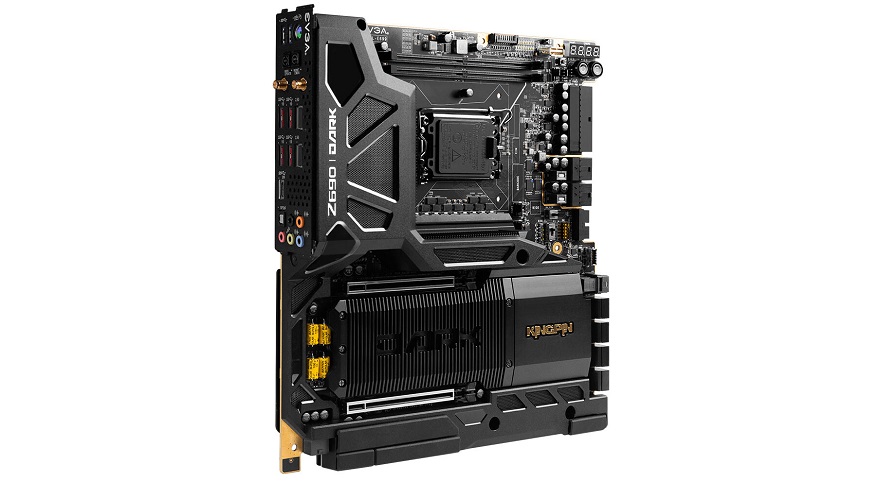 Price & Availability
Although only expected to be created in limited quantities, unconfirmed sources have cited that the EVGA Z690 DARK KINGPIN will retail for something in the region of $800-$850 (Yikes!). – As often is the case with their 'KINGPIN' products, however, do not expect a widescale consumer release here. Often, EVGA prefers to 'give' these motherboards to people who they know will specifically look to push for overclocking world records. It is, after all, a nice bit of promotional material when their products set new and incredible CPU clock speed results. With its apparent $800(ish) retail price, however, this does perhaps automatically make this a somewhat inaccessible product to the vast majority of general consumers in the first place!
With the official website launched, however, if you want to learn more about the EVGA Z690 DARK KINGPIN, click the link here!
What do you think? – Let us know in the comments!