EVGA Launches Value Oriented 80Plus Gold GQ PSUs
---
---
---
Samuel Wan / 8 years ago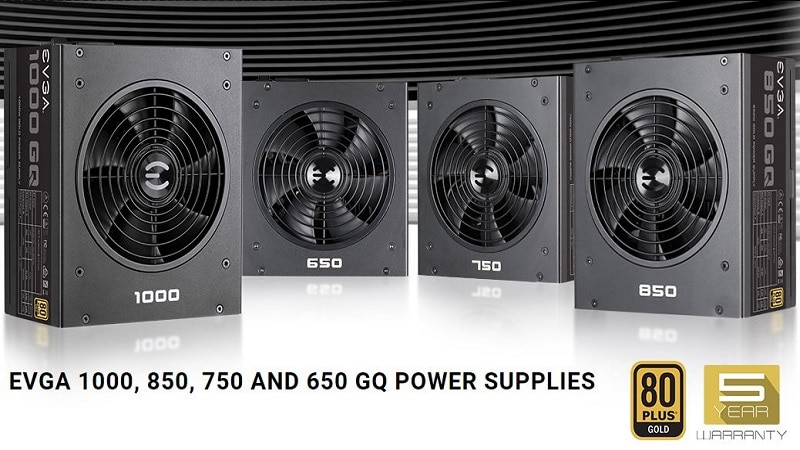 With many hardware components turning their focus on power efficiency, one area that has lagged behind is PSUs. While the 80Plus programme has helped reign in power conversion loss, most affordable and budget PSUs are still in the lower tiers like Bronze. Today, EVGA has launched a new Gold rated series of PSUs aimed for those on a lower budget. Called the GQ Series, the new PSUs should allow budget users to hit higher efficiency levels.
In order to hit the lower price point, EVGA cut back on some features their old Gold PSUs have. Unlike their competitors, EVGA previously only had fully modular Gold PSUs but the GQ will rectify this with semi-modularity, shaving a bit off the price. The warranty is also cut down to 5 years which is still decent but lower than higher tier PSUs. Other features remain in place with ECO mode silent operation up to 30% load and manufactured by FSP with Japanese capacitors.
Overall, the new EVGA GQ should bring more affordability and choice to builders. While pricing is still a bit high, the cheaper construction should allow EVGA to compete better with other semi-modular Gold PSUs. With more competition, prices will hopefully drop for Gold PSUs overall.