EVGA Offers Free PowerLink to all EVGA GeForce 10xx GPU Owners
---
---
---
Bohs Hansen / 5 years ago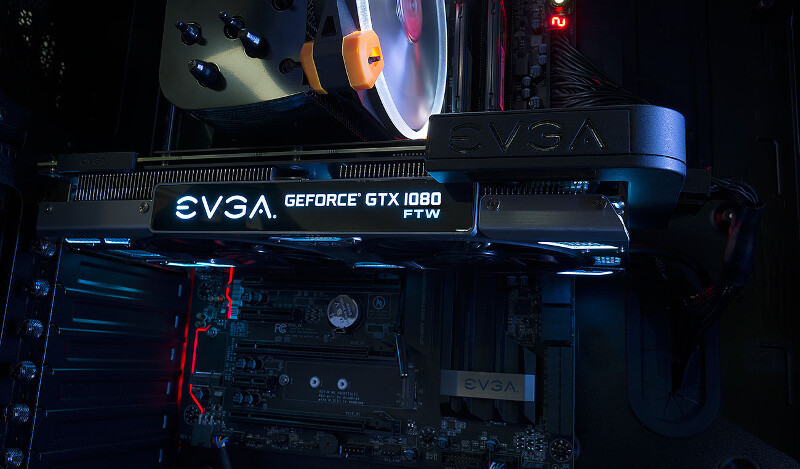 There is great news for people that own any of the EVGA GeForce GTX 1080, 1070, or 1060 graphics cards as they are eligible to receive a free EVGA PowerLink. If you should have more than one eligible graphics card, then there's more good news as you can get up to four per household. All you have to do is pay the shipping yourself and that's just fair when you get the PowerLink for free.
The EVGA PowerLink is a pretty cool little device which allows you to make a cleaner cable setup to your graphics card and it has that one main function: "To make your PC look even more awesome," as EVGA puts it.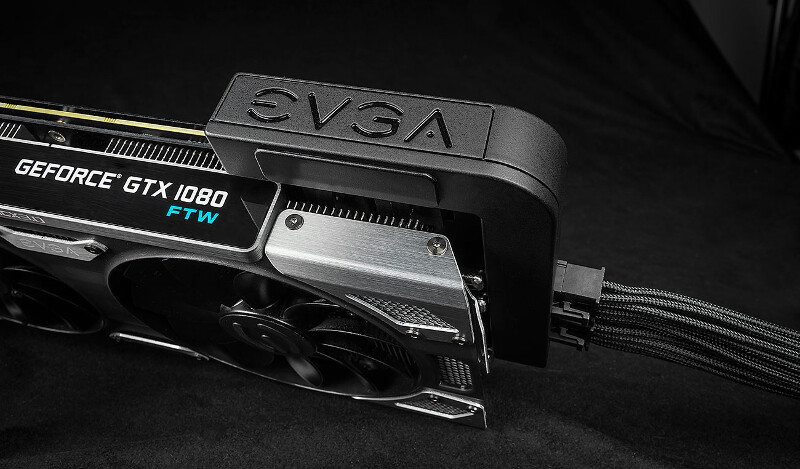 This adapter allows you to reroute the power inputs for your graphics card which in result will offer you an improved case airflow. You also get a lower profile height which can make a lot of difference in SFF systems, and you also get a cleaner wiring setup.
It is built to support even unique power configurations and the system allows you to mix and match power input types to match your EVGA graphics card. The PowerLink also comes with integrated solid state capacitors which provide extra power filtering for maximum stability.
The PowerLink supports configurations with 6-pin, 8-pin, 6+8-pin, 8+6-pin, and 8+8-pin. Weirdly enough it doesn't support 6+6-pin, but that might just be because comes with just one 6-pin connector. I'm just guessing here, they might have forgotten to mention it or they simply don't have any cards in the 10xx series that require this configuration.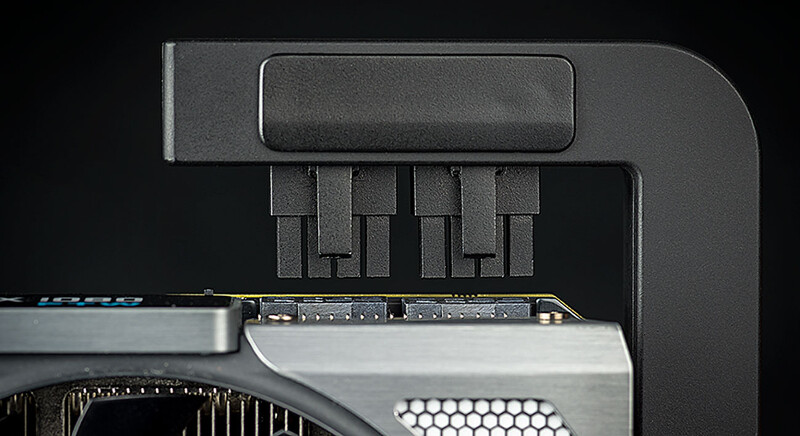 Feature Highlights
Dramatically improved cable management
Supports a variety of different PCI-E connections including adjustable spacing
Integrated solid state capacitors give you power filtering
Easy installation
You can read up on all the terms and conditions on the official EVGA offer site where you'll also find links to the forms to sign up and request your free PowerLink.