EVGA Officially Quits Both Nvidia & the Graphics Card Market!
---
---
---
Mike Sanders / 7 months ago

It takes a fairly shocking piece of news to drag me back to my desk this late in the evening (particularly when Aston Villa are playing), but no, this is not a clickbait title. EVGA has officially announced that it is cutting all ties with Nvidia, and more so, they have also confirmed that they are formally exiting the graphics card market entirely!
In a nutshell, while EVGA will continue to run down its existing supplies of 30XX stock, once that's gone, they're done!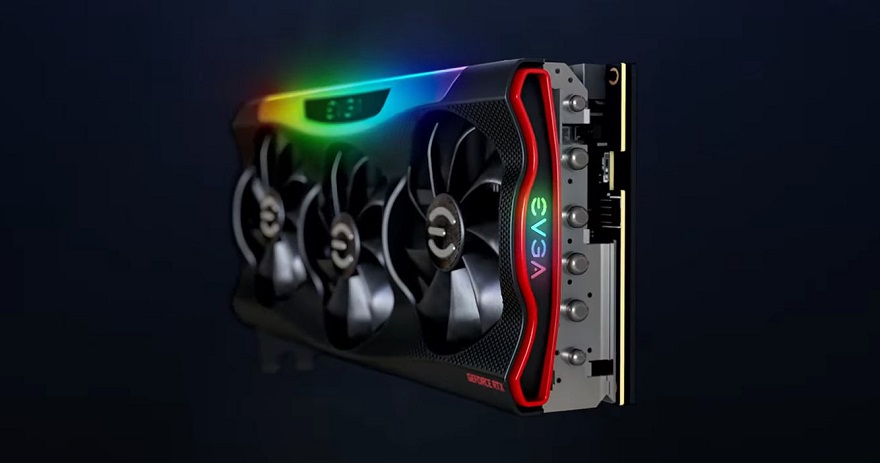 EVGA Announced its Exit From the Graphics Card Market!
The reasons for the decision are still a little bit vague. The undoubted initial reaction from many, however, is that this appears to be a completely insane move by EVGA. And let me put this bluntly, while there had been rumours of some discontent between EVGA and Nvidia over the last couple of years, there was nothing indicating that a total severing of ties was set to happen.
From a very basic standpoint though, with graphics cards representing circa 75% of EVGA's total revenue, this is surely cutting off their most lucrative sector, right? – Well, in that regard, it's a little bit of yes, and a little bit of no.
Before we get onto speculation, however, let's tell you what EVGA has said (courtesy of Videocardz):
"EVGA has terminated its relationship with NVIDIA. EVGA will no longer be manufacturing video cards of any type, citing a souring relationship with NVIDIA as the cause (among other reasons that were minimized).

EVGA will not be exploring relationships with AMD or Intel at this time, and the company will be downsizing imminently as it exits the video card market. Customers will still be covered by EVGA policies, but EVGA will no longer make RTX or other video cards. The company already made ~20 EVT samples of EVGA RTX 4090 FTW3 cards, but will not be moving to production and has killed all active projects pertaining to cards — including KINGPIN cards." – Andrew Han – EVGA CEO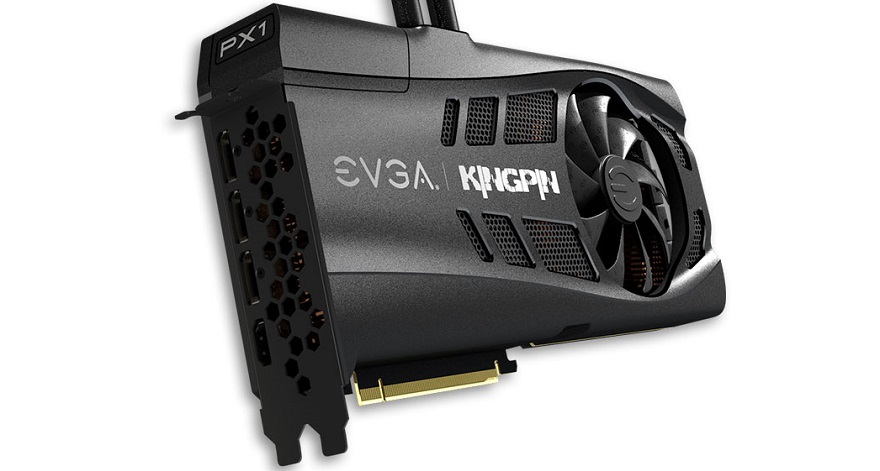 Why Would EVGA Do This?
As per Andrew Han's comments above, it seems pretty clear that while EVGA remains under his leadership, no restoration of business with Nvidia will ever be undertaken again. And as a side note, I do have to start wondering, based on those comments, if this decision may ultimately end up shortening his tenure as CEO. With that being said though, such a decision clearly would not have been made unless the majority of the board backed it which indicates that they had some pretty phenomenal reasons to do so.
So, what could those reasons have been? Well, there are a number of theories, but some suspect it goes all the way back to 2020 when sources close to EVGA leaked at the time that the AIB partner wasn't made aware of the final 30XX specifications until Nvidia formally revealed them to, well… Everyone! (ie. the world watching Jensen Huang (Nvidia CEO) in his kitchen).
On top of that, however, there had been indications last month that EVGA was already reallocating staff to ensure that the discontinuation of their graphics card production was as fairly smooth (internally) as possible (TechPowerUp).
Again though, what on Earth could've caused their relationship to turn so sour? Well, putting the aforementioned 30XX theory to one side, here are a number of other possible points. Ultimately though, somewhere along the line, this has to come down to money! – Those theories though, well…
Nvidia is, once again, being coy with EVGA over its final 40XX specifications
Nvidia has dramatically cut third-party margins for its 40XX series making profit opportunities for AIB partners slimmer than ever if they want to stay competitive and particularly so with Nvidia's own Founders Edition models. Lest we forget that Nvidia FE 30XX was one of the few that was sold throughout the last 2 years at its MSRP price (even if stock always seemed to instantly evaporate).
Adding to this, after the whole fiasco of pricing with the 30XX series, Nvidia may be putting huge pressure on AIB partners to keep their costs as low as possible (to allow 40XX to be a much better success with gaming consumers)
Nvidia isn't willing to cut their own profit margins on existing 30XX chipset stock resulting in EVGA being unable to move current stock without risking losses to themselves
Another possible theory, however, may arise from the recent news regarding Ethereum.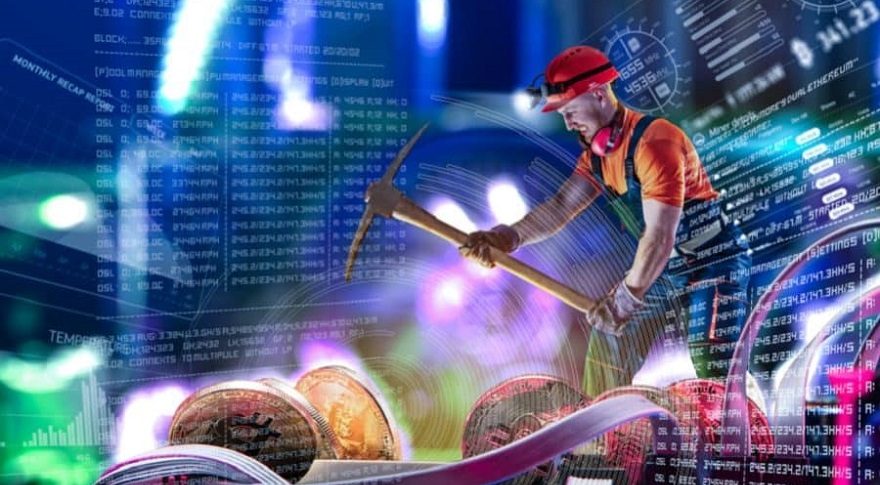 An After Effect of the Cryptocurrency Crash & Ethereum Transition?
It's certainly no secret that during the boom of the cryptocurrency mining craze, Nvidia ordered masses of chipsets which are now, pretty much, no longer required from that particular sector. A factor compounded even further this week when Ethereum finally transitioned to 'Proof of Stake' making GPU mining, in very basic terms, dead.
This was, however, just known for Nvidia. With many AIB partners actively engaging in direct sales to mining organisations, is it possible that EVGA themselves overordered and, like Nvidia, now find themselves with masses of chipsets? Chipsets that Nvidia won't accept back leaving EVGA with masses of current-gen stock with hardly any financial wiggle room to shift it? – It's certainly a compelling point and, if nothing else, it might've been the straw that eventually broke the camel's back.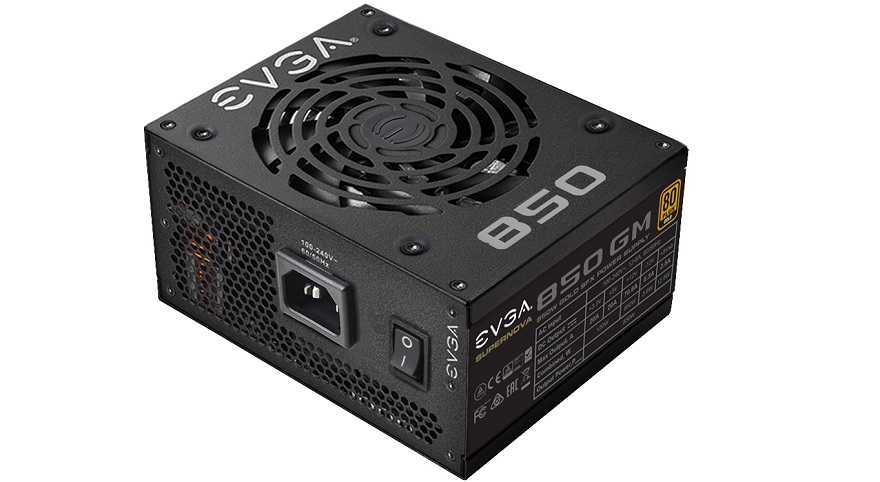 What Happens Now?
Based on EVGA's comments, they'll finish putting together what 30XX stock they have left, sell it, and continue to support it, but from that point on they're washing their hands of graphics cards. – There will be no EVGA 40XX series graphics cards. And yes, this also includes (or more accurately excludes) any potential deals with AMD and Intel. EVGA seemingly wants out of this business entirely! – And just to add to this point, EVGA has never made a custom GPU for AMD so I guess they're not going to want to start now.
Don't feel too worried for them though, they still have their fingers in many pies including power supplies, cooling, peripherals, and more. And, let's be honest, they have an excellent reputation among pretty much all of those markets and particularly so when it comes to their power supplies! – Markets which, quite frankly, probably offered them massively better profit margins than they were seeing from graphics cards.
For Nvidia though, well… This is clearly a pretty embarrassing announcement. Especially so given that they'll be revealing their 40XX models in less than four days! – It does, therefore, make you wonder what other AIB partners' reactions to this might be. Will they be rejoicing in one less competitor? Or might they be thinking that EVGA has a point?…
When their 30XX stock finally runs dry though, EVGA is going to be an ex-graphics card manufacturer. – And I don't think even I'll be able to believe this when I wake up in the morning!
What do you think? – Let us know in the comments!