EZVIZ Introduces Mini Plus and Mini O Security Cams with IFTTT
---
---
---
Bohs Hansen / 5 years ago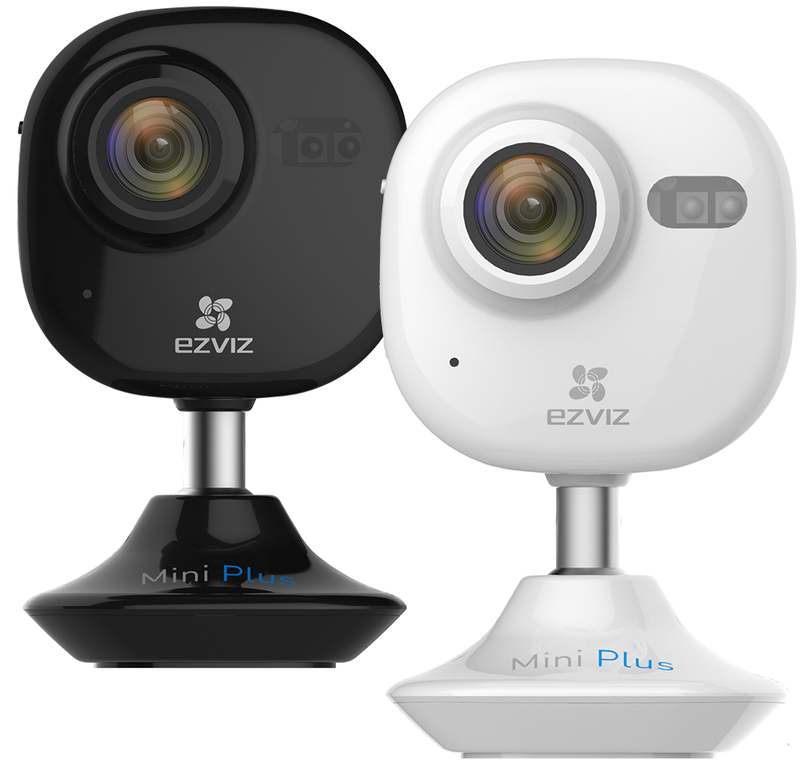 EZVIZ Introduces Mini Plus and Mini O Cams with IFTTT
EZVIZ Inc. introduces the Mini O, Mini O Plus and Mini Plus high definition smart home cameras to the UK market. The three enable homeowners to keep a watch on their properties and receive a motion detection alert if there is any untoward activity. All the footage is viewable on the user's mobile devices.
All three cameras feature IFTTT integration, wide-angle video, and audio coverage as well as real-time HD viewing with night vision and two-way audio.
Mini Plus
The EZVIZ Mini Plus is built on the EZVIZ Mini, but improved. It is a great camera for indoor use and comes equipped with 1080p video, a wide 135-degree viewing angle, 2-way audio, and night vision. When compared to the other two cameras, it comes with dual-band Wi-Fi, allowing you to dedicate it to either band.
The 135-degree-field-of-view lens means the Mini Plus can cover an entire room from a corner and the majority of it from a wall setup. A great feature is the IFTTT support via the EZVIZ channel. It allows users to link the Mini Plus to Amazon Alexa products, connected LEDs, and other smart-home gadgets.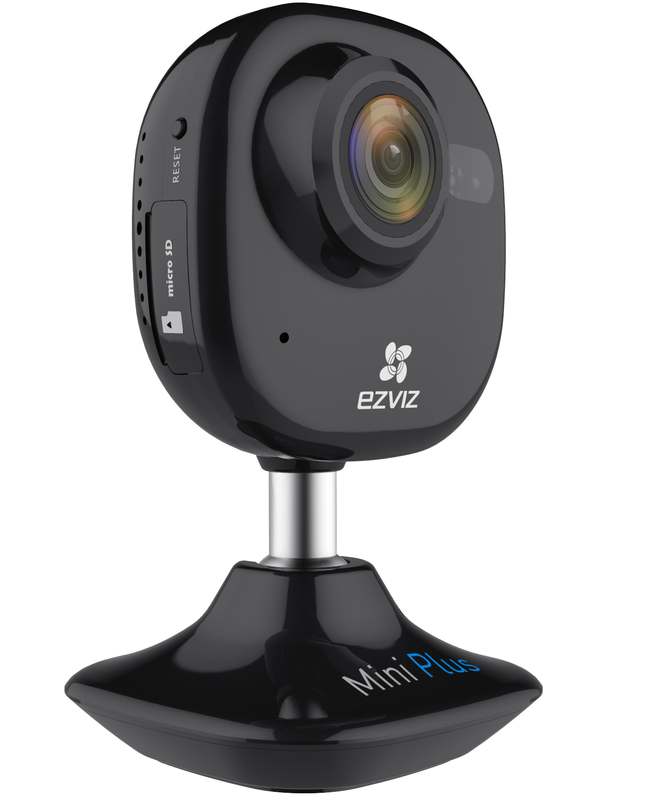 The Mini Plus features real-time HD video with automatic switching between day and night time. Either situation will offer great pictures with up to 8 meters night-vision. When something unusual is detected, it will send alerts to your smartphone, thus keeping you up-to-date on what's happening.
It has both a built-in speaker and microphone for easy two-way interaction and its magnetised base swivels 180°. It also includes a metal mounting plate so it can be placed virtually anywhere for added range and customisation.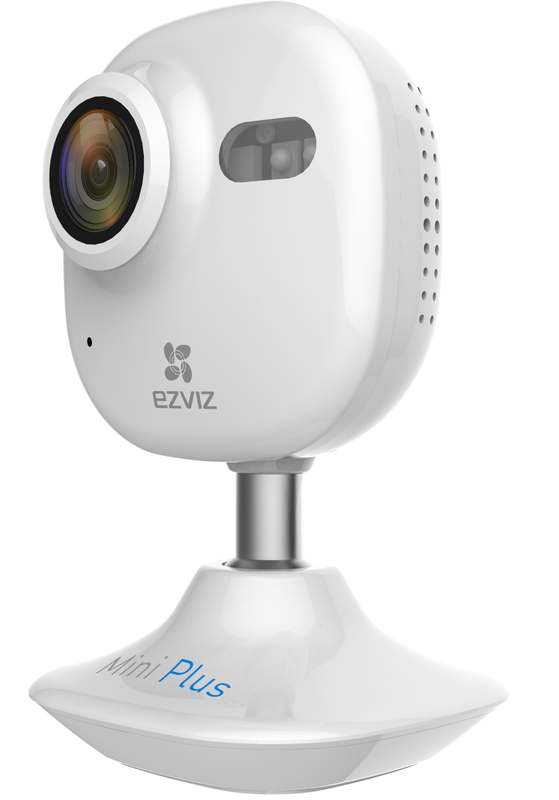 Mini O and Mini O Plus
The Mini O series is more affordable than the Mini Plus, making it perfect for those on a tighter budget. While that's true, they still support most of the same that the Mini Plus does.
Mini O Plus is closest to the Mini Plus with its 1080p HD video and 135-degree viewing angle. The night-vision only goes to 5 metres here and it only supports 2.4GHz Wi-Fi.  Other than that, it's the same.
The Mini O is the most affordable, but also the one with the lowest specs. The video is only 720p, but that's still plenty for a lot of situations. The viewing angle also went down a bit to 111 degrees.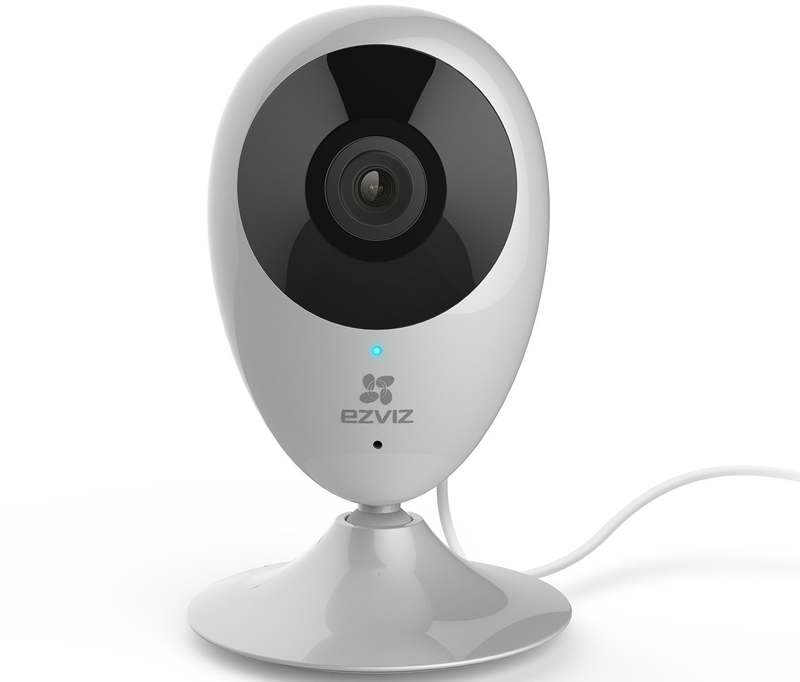 EZVIZ App and IFTTT
Using the simple EZVIZ App, the Mini Plus, Mini O, and Mini O Plus can easily be connected to the home wireless network. Once connected, users can view 720p HD (1080p on the Plus models) video anytime from a smartphone, tablet or computer.
The cameras are all fully compatible with the Amazon Echo Show and Spot devices, as well as Google assistant and IFTTT. Name your camera and ask the voice assistant to show you the live video feed. With multiple storage options, you can also choose where to save your video footage.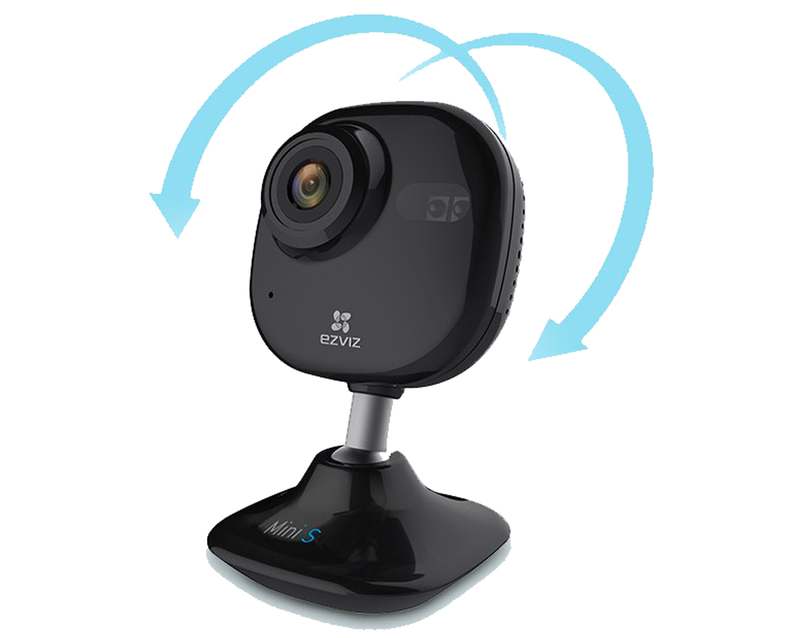 More Usage Options
The cameras are also ideal for parents who are looking for a baby monitoring system. It can be a one-stop solution for looking or listening in. With a sleek design, two-way audio, HD day-and-night video and motion detection alerts straight to your phone, these solutions will offer peace of mind in your nursery.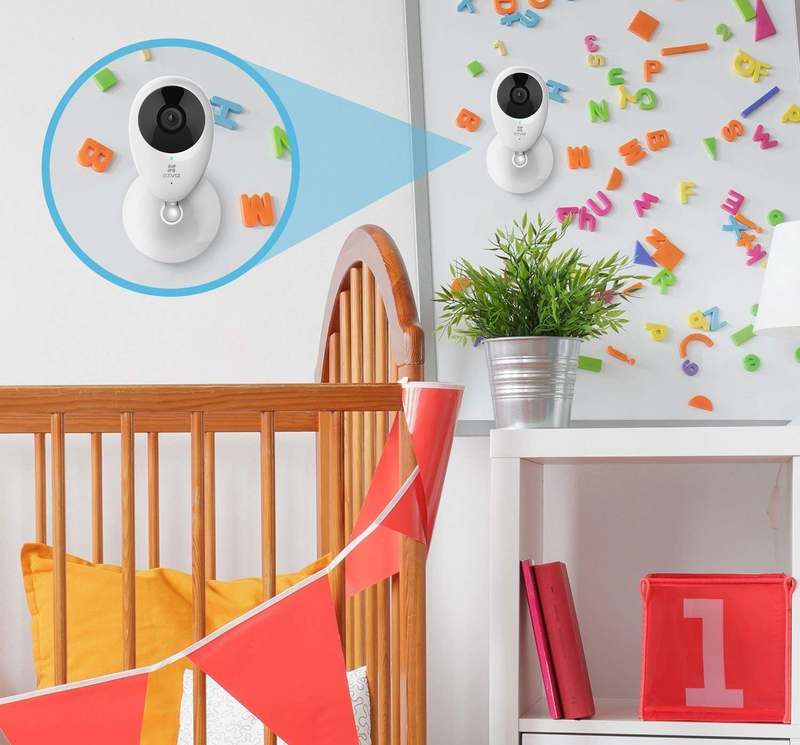 Multiple Storage Options
All three cameras can record to an SD Card, encrypted cloud storage, or the EZVIZ NVR. It is also possible to record to multiple storage options at the same time. The Cloud storage includes a free one-month trial with 7-day playback – but it's free to store your video locally. The three cameras accept up to a 128GB micro SD card.
Pricing and Availability
All three cameras are available in the UK now. Is this something for you? then neither will break your budget. The EZVIZ Mini O is available for £39.99, the Mini O Plus for £59.99, and the Mini Plus for £81.88.