F-35 Just Can't Keep Up
---
---
---
Christopher Files / 8 years ago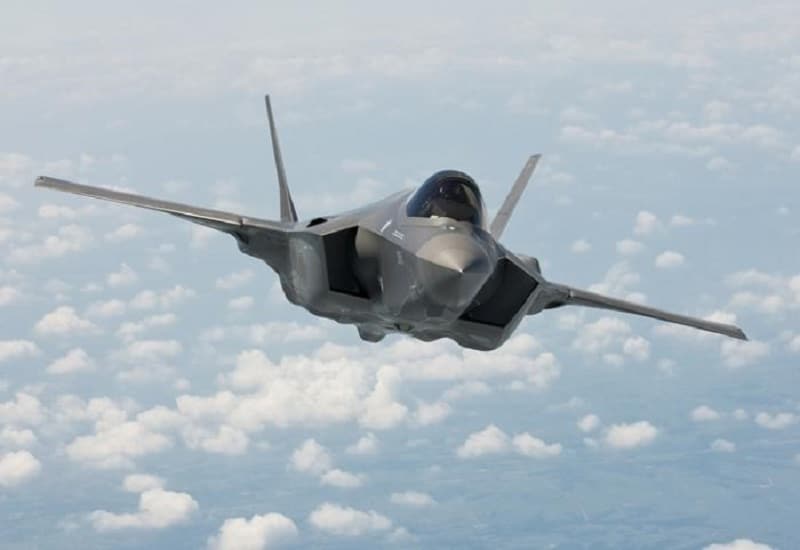 Hey look here's a window, let's just chuck a bucket load of money out of it! this seems to be the vision of the doomed US F-35 stealth jet which has seemingly grasped its pipe and slippers and put its wings up for a mock battle. During said mock battle with the adversary being the US military own F-16 fighter plane, the F-35 outcome was that it was "too sluggish" to hit an enemy plane or dodge gunfire, according to a report.
To my mind, dodging gunfire is an important life skill to have for any multi-trillion-dollar army. During the practise battle, the pilot of the F–16 jet had to avoid being metaphorically hit while being weighted down by weapons, while the F-35 had zero weapons and one confident pilot. Well, the F-35 had the turning circle of one of Roman Abramovich's expensive yachts and missed every time, or as the report stated, the F-35 "remained at a distinct energy disadvantage for every engagement."
Well I suppose they only spent a couple of million on the F-35 program, yes they did spend a couple of million on the fin alone, as the actual cost of this project according to Lockheed Martin so far has been $1.5 trillion dollars. This fighter plane implements an Autonomic Logistics Information System (ALIS), a next-generation software system which includes 5 million lines of code and it turns out it can't move very fast in battle.
Governments cannot fully grasp the notion of ensuring any project has a structure in place to control costs at all. It's false economy to pump so much money into a program which has spiralled out of control, if $1.5 trillion dollars had been reinvested in say helping Americans instead of bombing warzones, perhaps people would be better off with more security. Cash will always be found for agendas and the funny thing is, at least in part, every US citizen is paying for the privilege of having a jet which cannot hit the enemy.
Thank You RT for providing us with this information
Image courtesy of F35