F-35 Radar Glitch Requires Pilots to Turn it Off and On Again!
---
---
---
Alexander Neil / 8 years ago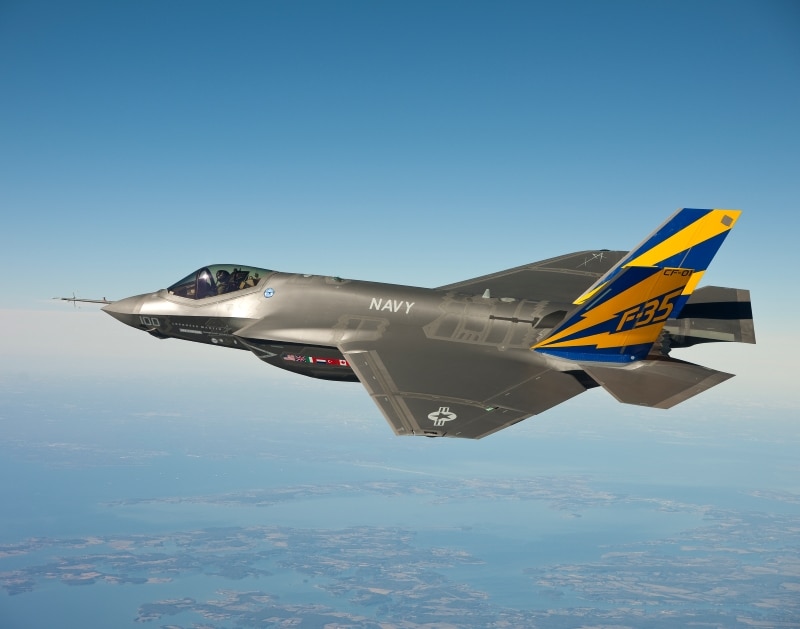 At this point in its development, the F-35 Joint Strike Fighter is almost infamous due to the countless problems that have caused huge delays and taking it vastly over budget. Now another problem has been found with the software used for the F-35's radar. The solution to this problem? Just turn it off and back on again!
In modern air battles, combat takes place beyond the visual range of the pilots, requiring extensive use of radar in order to locate and evade or attack enemy targets. As a result, in an aircraft touted as the most advanced jet fighter ever built, a flaw in its radar would put it at a huge disadvantage against vastly less developed jets. US Air Force Major General Harrigian spoke to analyst firm IHS Jane's, telling them "What would happen is they'd get a signal that says either a radar degrade or a radar fail – something that would force us to restart the radar."
Thankfully Lockheed Martin has discovered the cause of the glitch and are working towards a solution to the problem as well as running it through the software testing labs. The fixes are expected to be delivered to the US Air Force by the end of the month, however, this new problem has caused countries such as Australia to reconsider their orders of the plane. Keith Joiner, the one responsible for evaluating the plane's performance for the Australian defence force said in a discussion with Radio National Background Briefing: "Some systems like the radar control are fundamentally worse than the earlier version, which is not a good sign." With the next major software version for the plane, Block 4, not due until 2020, all development of the plane's software since 2013 has been bug fixes, which hardly instills confidence in the original quality of the code. According to Joiner, the plane does not even have competent cyber security in place, with the only system that has undergone such testing being the logistics software, which did not have promising results.
With each F-35 jet approximately priced at about £100m, it is no wonder that nations are starting to lose faith in the 15-year long project. Each new flaw discovered in the F-35 just adds to a laundry list of past issues making other offerings seem far more attractive to the armed forces. The HMS Queen Elizabeth carrier is expected to take on a complement of 36 F-35 jets by 2018, but whether this ever comes to pass seems less likely with every new flaw and delay.