Facebook, Apple Assist Women in Freezing Eggs for Future Use
---
---
---
Chris Smith / 8 years ago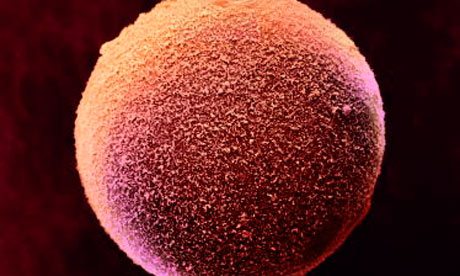 Family or Career? It's a chat that many couples have at some stage throughout their life. There's no denying that creating a family of your own is a special experience, but what if you're just not quite ready for it yet?
Studies have concluded that the older you get, as a female, the less likely you are to successfully conceive children. This means that if you're rocking it in the tech business world at 24, maybe the time isn't quite right for you to start a family of your own – but what if you want to do so when you're a bit older? As of January 2015, Apple will offer up to $20,000 to help cover the costs for their female staff to freeze their eggs across all part and full-time staff. This is something that Facebook has been offering since January 2014.
The actual cost for freezing your eggs is quite significant. The original procedure of freezing will set you back around $10,000, with a recurring $500 fee every month for storage.
The reception can be described as 'luke-warm' by the general audience. Some people are extremely happy that the service is being offered, others feel it's some kind of breach of privacy for the workers involved, claiming it's "The boss against the baby". From a company standpoint, this is all about keeping on reliable staff and also giving their members the option to continue their family at a later date.
Apple's official statement reads:
"We continue to expand our benefits for women, with a new extended maternity leave policy, along with cryopreservation and egg storage as part of our extensive support for infertility treatments… We want to empower women at Apple to do the best work of their lives as they care for loved ones and raise their families."
Their parental leave period has also been extended alongside adoption and surrogacy assistance among fertility services for both male and female staff members.
What are your views on this subject? Do you think that it's an empowering tool that should be widespread across employers, or is this a major privacy breach by the big names?
Image courtesy of Global Good Group