Facebook Drops Oculus Rift Bomb, Internet Fights Back!
---
---
---
Peter Donnell / 9 years ago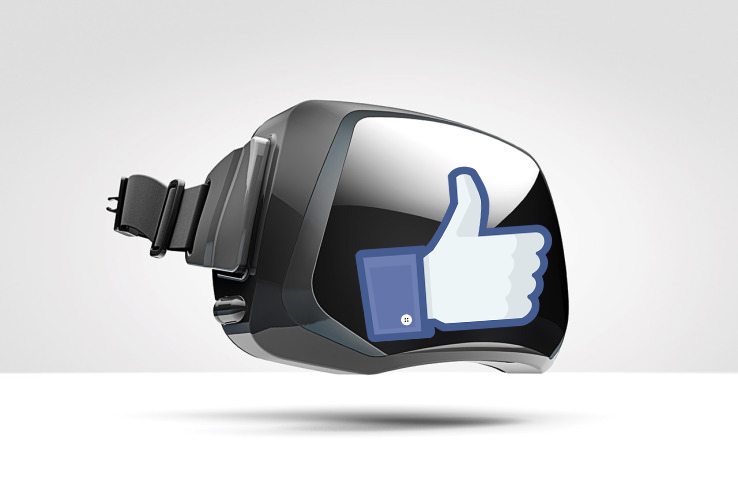 Facebook have swooped in to pick up some serious hardware real estate this week, shelling out a staggering $2bn for virtual reality headset creators Oculus. While this new source of financial support is great news for Oculus and their Oculus Rift VR headset, many of the financial backers, consumers and even a few games developers are not happy and the fallout is hurting both Facebook and Oculus in a big way.
For starters there has been a wave of cancellations for Oculus Rift pre-orders, so much so that the pre-order cancellation page has hit the top of reddit's /r/gaming and after a while even made the front page. Of course this is hollow as we don't have numbers for real cancellations, but the evidence certainly stacks up that there are a lot of angry people out there in relation to the sale of the company, so many comments sections full of stuff that I simply cannot repeat here… It's pretty much all too offensive for publication.
Oculus Rift founder Palmer Luckey took to Reddit to put peoples concerns to rest (see quotes below), unfortunately I don't think many people are listening as all they hear is "facebook! facebook! facebook!", which is ironic as it's on Facebook that most of these ex-Oculus fans are doing most of their complaining.
"There are a lot of reasons why this is a good thing, many of which are not yet public. There is a lot of related good news on the way. I am swamped right now, but I do plan on addressing everyone's concerns. I think everyone will see why this is so incredible when the big picture is clear."

"It is an acquisition, but we will be operating independently. Our ongoing relationship really is more like a partnership."

"We have not gotten into all the details yet, but a lot of the news is coming. The key points: 1) We can make custom hardware, not rely on the scraps of the mobile phone industry. That is insanely expensive, think hundreds of millions of dollars. This deal specifically lets us greatly lower the price of the Rift. 2) We can afford to hire everyone we need, the best people that fit into our culture of excellence in all aspects. 3) We can make huge investments in content. More news soon."

"Oculus continues to operate independently! We are going to remain as indie/developer/enthusiast friendly as we have always been, if not more so. This deal lets us dedicate a lot of resources to developer relations, technical help, engine optimizations, and our content investment/publishing/sales platform. We are not going to track you, flash ads at you, or do anything invasive."

"Almost everyone at Oculus is a gamer, and virtual reality will certainly be led by the games industry, largely because it is the only industry that already has the talent and tools required to build awesome interactive 3D environments. In the long run, though, there are going to be a lot of other industries that use VR in huge ways, ways that are not exclusive to gamers; the current focus on gaming is a reflection of the current state of VR, not the long term potential. Education, communication, training, rehabilitation, gaming and film are all going to be major drivers for VR, and they will reach a very wide audience. We are not targeting social media users, we are targeting everyone who has a reason to use VR."

"This acquisition/partnership gives us more control of our destiny, not less! We don't have to compromise on anything, and can afford to make decisions that are right for the future of virtual reality, not our current revenue. Keep in mind that we already have great partners who invested heavily in Oculus and got us to where we are, so we have not had full control of our destiny for some time. Facebook believes in our long term vision, and they want us to continue executing on our own roadmap, not control what we do. I would never have done this deal if it meant changing our direction, and Facebook has a good track record of letting companies work independently post-acquisition."
Pre-orders being cancelled, a poorly timed reveal and a lot of heat and backlash from the community is not good for any product. Fortunately for the hopeful (like myself), the cash injection has secured the future of the product for some time and I'm not going to cancel my pre-order any time soon.
Developer Notch has stated Facebook "creeps me out" and said that Minecraft will no longer be coming to the Rift, at least in 1st party support form, there are already mods out there, but they're sub-par in terms of overall quality. I expect a couple more developers will follow suit, but perhaps time will see them return if the company can prove that it will act independently and not morph into a Farmville accessory as many people are currently fearing.
I'm not sure this is a bad thing for the hardware or Oculus or even consumers, but once again only time will tell who is right and I really do hope I am right. We have a comments section below for good reason, get venting your thoughts on this one as we would love to know your what you think about this deal.