Facebook Reactions Replace Your Likes With Even More Emotions
---
---
---
Gareth Andrews / 7 years ago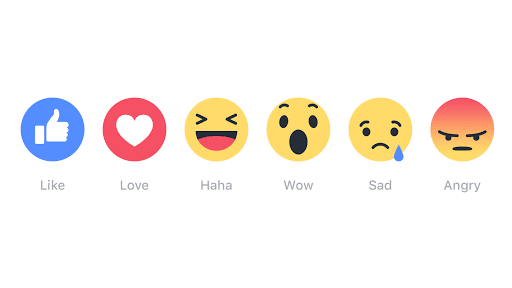 So you are on Facebook and you notice your friend has posted an item about something rather sad, or something which really grinds your gears. You hover your mouse over the like button to show that you sympathise with them but then you stop. How can you "like" something which is sad? Don't worry, Facebook has now expanded how you can respond to posts.
To add to the tradition Like you can now let them feel the warmth of your heart with "Love" or if it was just a good laugh there is always "Haha". There is "wow" for those moments that just surprise you, "sad" for the times when you wish you didn't go on Facebook because of the tears and "Angry" for when things are just that little bit too much.
To access these new reactions, the "like" button has been replaced by, surprise suprise, the "reactions" button. Just select the one you want (or release if you are on a touch screen) and your reaction will be noted. The three most popular reactions will be displayed with each event, and notifications will now state that your friends "reacted" to your posts.
As you can see from the image below from our very own Facebook page, the reactions can easily be accessed and even show their little emoticons.