Fake Positive Assassin's Creed Origins Reviews Flood Metacritic
---
---
---
Ron Perillo / 5 years ago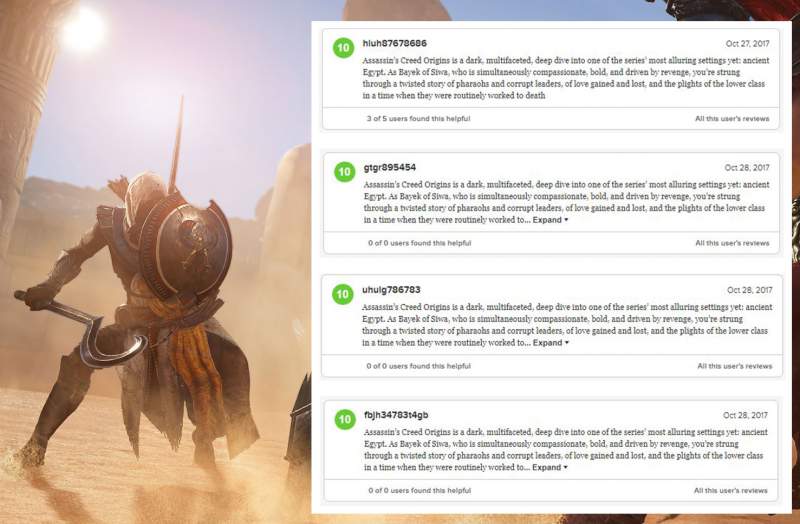 Assassin's Creed Origins, the latest from Ubisoft is one of the biggest budget title releases in 2017. It took years to develop, and in fact it took longer to make than any Assassin's Creed title before it. That in itself is very impressive. However, buyers would still like to check out what professional critics and what regular users think before spending money. Like big blockbuster movies, big budget AAA games can still tank due to negative ratings. Or at least have its sales hampered severely.
Which is why websites like Metacritic are important. It lets players gauge whether movies or games are worth the hype and if there are any deal-breaking bugs they should look out for. It has both a meta score from verified professional critics and it has a user score from regular users. However, Kotaku has been tipped by a reader of Assassin's Creed Origin's dubious user score rating. It appears that a slew of user reviews are obviously made by bots giving the game a full 10 rating.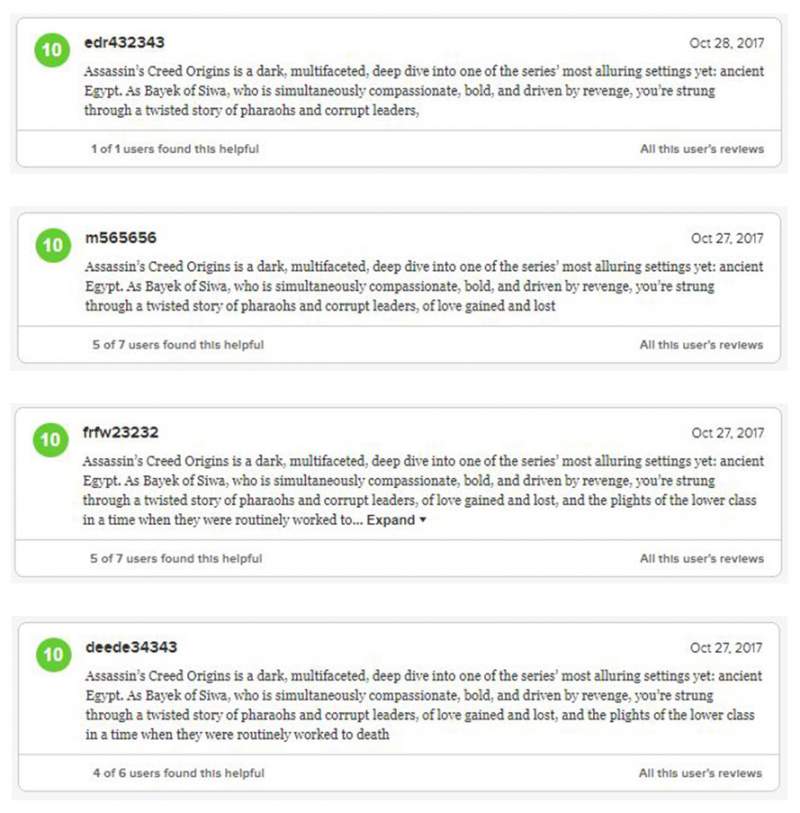 With usernames like 'fbjh34783t4gb' and 'uhulg786783', it is hard to miss. Also obvious is the bad grammar. Even worse than usual. What makes it standout is the repeated hammering of specific positive talking points about the game. For example, the phrase "great comeback for the assassins creed series" shows up repeatedly, despite some variances in the rest of the comment body. Some comments are also exact duplicates of previous comments, despite coming from a different user name.
Metacritic: "This Happened Before"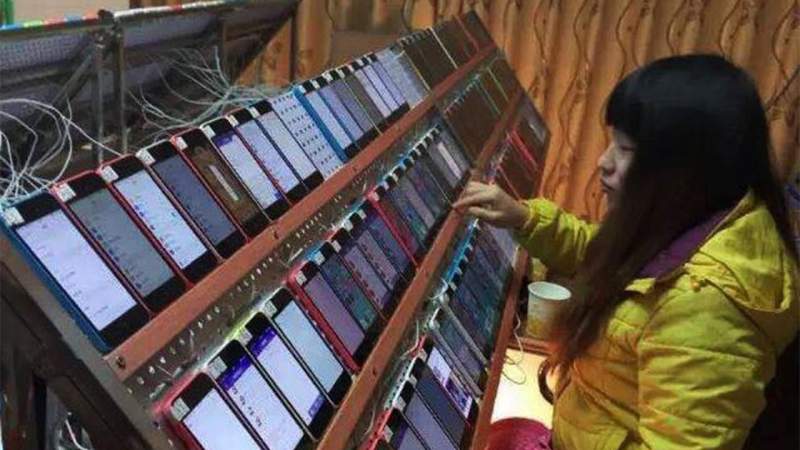 According to Metacritic, this type of occurrence is not isolated but thankfully it is not frequent either. In fact they say that it happens to two or three major titles a year. Whether the publishers or somebody in the developer team is behind it is unclear. But they certainly would have the motivation. It is either them, or a really die hard Assassin's Creed fan just wants the game to succeed. It does not cost much to hire a click farm based out of China to spam the reviews with bots or with actual users making fake reviews.
In Metacritic's part, moderators are always present to clear out the fake reviews. Plus, the user score is separate from the actual professional review score. So this gives users a broader range of opinions to get information from before buying. As always, it helps to be vigilant when it comes to information consumption.