Falcon 9 Sea Landing Meets an Explosive End
---
---
---
Alexander Neil / 5 years ago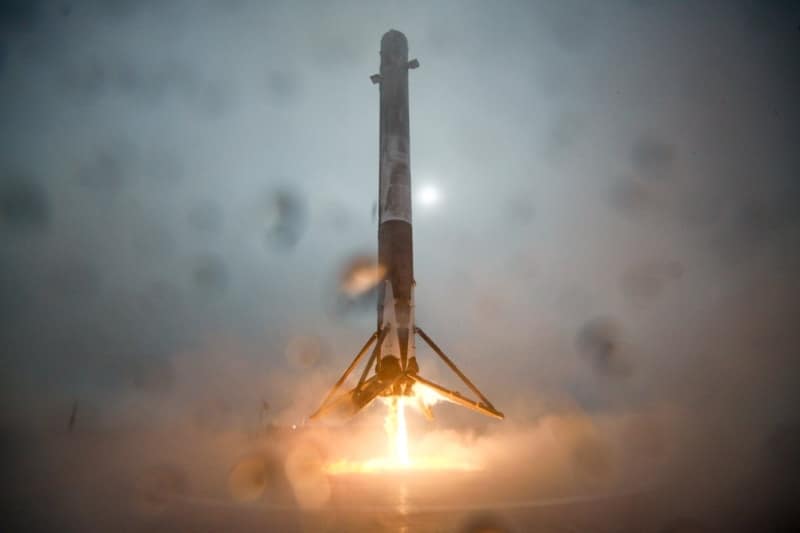 It was the first Falcon 9 launch by SpaceX of 2016, as well as the first since their successful rocket landing. It may have been a different rocket than the one that made the previous landing, but nonetheless, SpaceX planned to land this one too. The rocket wasn't the only difference either, the landing target was a drone ship instead of solid ground. Sadly it wasn't to be two great successes in a row, and while it was a close call, the rocket tipped over after landing resulting in a fiery end for the spacecraft.
The main objective of the launch was completed successfully, with NASA's Jason-3 ocean monitoring satellite delivered into orbit where it will monitor sea levels and currents. The rocket even managed to return to the platform successfully after sending the second stage off into orbit. Problems only arose once the first stage had set down on the drone ship. Due the instability of the platform and a failure of one of the rocket's four lockout collets, the landing was short-lived, as it slowly tipped over before exploding spectacularly. Elon Musk, the CEO of SpaceX posted a video on Instagram of the dramatic moment, as well as hinting that the cause of the failure could have been due to a buildup on ice on one of the rocket's landing legs due to condensation from the fog at launch.
Despite being another failure in the SpaceX campaign to land a rocket on a platform at sea, it is clear that they are learning from their mistakes. Despite ending more dramatically that their other attempts, the landing itself showed that clear progress had been made towards a successful landing. Being able to land a rocket on a ship is important to SpaceX's campaign for rocket reusability, as it allows for a wider variety of launch locations to be used, without requiring a ground landing site nearby.