Fallout 76 Found To Use Code/Script From Skyrim And Fallout 4
---
---
---
Mike Sanders / 5 years ago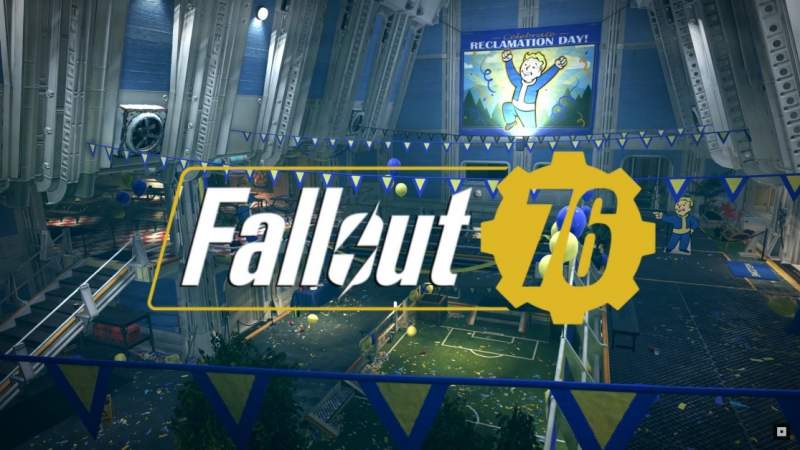 Is Fallout 76 Fallout 4/Skyrim In Disguise?
There have been more than a few criticisms that Fallout 76 is, put simply, a rather lazy effort to churn out a game from the franchise using both minimal effort and timescales. In fairness, even as a fan of the game, I would fully agree that the game has been rushed and it is shown throughout your adventures in the West Virginia landscape.
In a report via DSOGaming though, a user exploring the data files has confirmed that Fallout 76 uses not only coding from Fallout 4, but also Skyrim!
'Scorchbeast Queen… It's A Bit Like A Dragon!'
Many users noted that the movement of the Scorchbeast Queen (possibly the nastiest thing you can encounter in Fallout 76) looked very similar to the dragons from Skyrim. The code mining has found that not only is this true, but Bethesda also didn't even bother to rename the file. Yes, the Scorchbeast Queen is, essentially, a re-skinned Skyrim dragon. At least in part!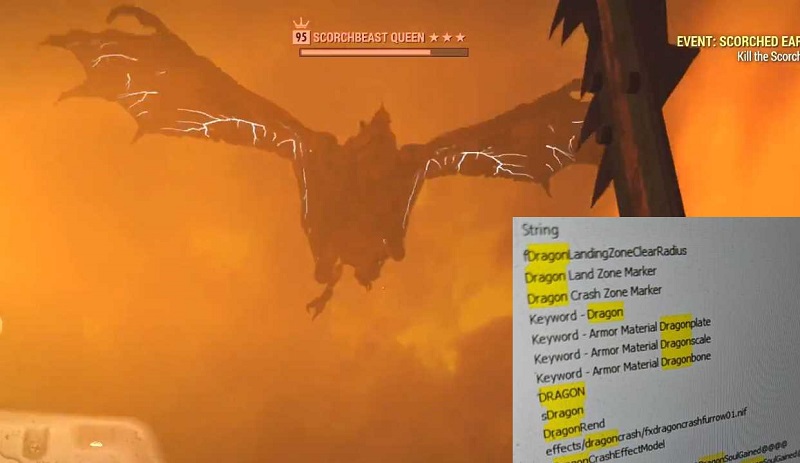 More Digging!
Further digging into the code has revealed various references to Fallout 4. This is, again, where Bethesda has copy-pasted the coding and not bothered to even rename the reference. Playing Devil's Advocate, it's not unusual to see companies recycle coding. They do, however, generally tend to either 'cover this up' or at least modify it to suit the new material.
You will note in the image below that Bethesda could have easily removed at least a few of the Fallout 4 references. On the whole, it doesn't really change anything about Fallout 76 per-say. The game isn't as a whole, isn't great no matter how you look at it. It does, however, seem to confirm that this was a rushed effort. One that has borrowed various elements from games in their franchise which are many years old now. I'm sorry Bethesda, but this was just lazy!
What do you think? Does this prove the game was rushed out the door? – Let us know in the comments!