Fan-Made LOTR Battle For Middle Earth Game Trailer Released
---
---
---
Mike Sanders / 4 years ago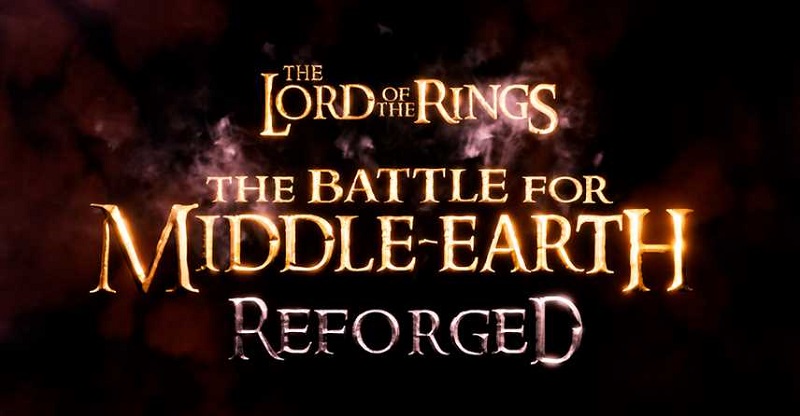 Fan-Made LOTR Battle For Middle Earth Game Trailer Released
I was an absolutely massive fan of The Lord Of The Rings The Battle For Middle Earth. It was (and still is) one of my most favourite RPGs of all time. I must admit, I was a bit surprised. I am, after all, very fully aware of the murky waters that lie in video game/movie releases.
It has now been several years since I last played it. I might, however, be set to give it another go. In a report via DSOGaming, a new trailer has been released for the fan-made LotR The Battle For Middle Earth Reforged game!
It's A Fan Made Game…  For Now…
Given that this is a fan-made game, how long this will be able to last before the powers that be pull the plug is unclear. I'm not actually certain though who would, would it be EA or whoever owns the rights to LotR?
Multiplayer Mode
At present, the team working on the game is concentrating more on the multiplayer mode. They have, however, indicated that they may consider a single player in the future. The main stumbling block would be the coding, which apparently would have to be completely re-written from the source material.
When Is It Out?
Ahhh, there you have the big question. As of yet, we have nothing to show for this project except the videos in this news. While the Gandalf/Balrog fight is very impressive, as of yet there is no firm release date.
What Do We Think?
I can't stress how much I liked this game. While I am perhaps a little let down that the initial release (if it ever gets there) doesn't include a single player, I'm glad to see that at least I'm not the only one!
What do you think? – Let us know in the comments!
https://youtu.be/AEp0d1bRris