Fanmade Zelda Ocarina of Time (Designed for PC) Gameplay Video Revealed!
---
---
---
Mike Sanders / 1 year ago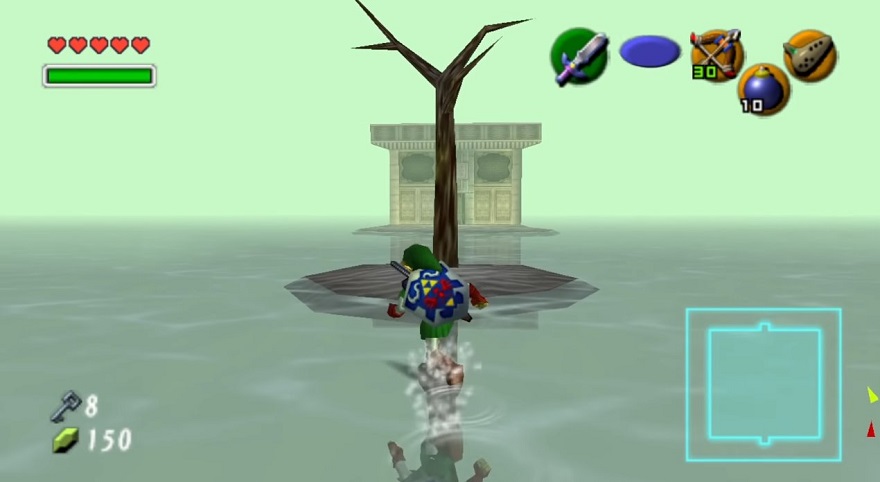 The Legend of Zelda Ocarina of Time undoubtedly represents one of the most universally beloved video games of all time. Well, except perhaps the Water Temple level which is perhaps one of the most universally hated parts of the title. – While this has seen a number of subsequent re-releases over the years, however, there has certainly been nothing 'official' outside of Nintendo-based systems. This has, therefore, mostly seen the game revisited through the utilisation of PC emulation. Programs that are effectively designed to decode the original N64 game data in a format that can be understood on the more modern (and significantly different) PC hardware.
What if I told you though that you might, in the very near future, be able to play a fully-fledged and complete version of the game that has been natively created for PC? – Well, thanks to the hard work by the team at 'Zelda 64 Reverse Engineering', it seems that that day has inched one significant step further!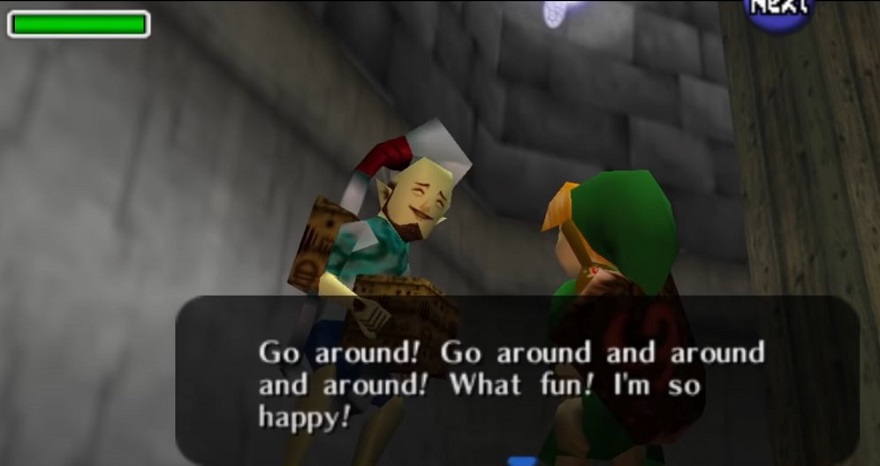 Zelda Ocarina of Time – Reverse Engineered for Native PC Experience!
The footage you can check out in the video below has not been taken from an N64 emulated version of Zelda Ocarina of Time. This is from a fully-fledged self-executable project that has been painstakingly reverse-engineered from the original data. In other words, this is not an emulation, this is, for all intents and purpose, a fanmade port specifically designed to run natively on PC.
While the project has been in the works for nearly 3 years now, based on the video (and comments from the team) it does appear that things are coming very close to completion. And this even includes widescreen support and potentially a full 60 FPS experience.
FPS – A Huge Hurdle
One of the biggest issues the team has faced with the PC port is the unusual manner in which Zelda Ocarina of Time utilised its frame rate. A lot of Link's movements, attacks, and even enemy interactions were, somewhat bizarrely, directly tied into this. In a poor but simple way to explain this, Link slashing the grass with his sword (in the original N64 version) is not solely based on collision detection. Think of it more in terms that the slashing animation requires 20 frames, and if nothing interacts with it in those 20 frames, the object doesn't register any damage. This is, incidentally, why the Infinite Sword Glitch (ISG) in N64 speed runs is so amazingly overpowered. The sword (or wooden stick in most instances) is looking to register a hit on every single frame.
I'll let the team give their description to help you understand:
"The n64 version runs at three framerates actually, 60fps for the pause screen, 30fps for the title screen and 20fps for the overworld. Thanks to the decomp we've found what controls the game speed, so in theory 60fps is already possible.

The problem really, comes from the fact that NPC routines and some of link's moveset (Sword slash, hookshot, backflips, front flips) all calculate their distance based on framerate. So at 60fps link just triples his jump distance, hookshot distance and so on.

60fps will be realistically possible then once those functions are properly documented and a nice workaround is found to counter those results."
With this in mind, therefore, with so many mechanics tied into specific framerate rules (that vary hugely depending on the area and type of interaction), simply slapping the PC version to 60FPS would effectively render it, while not completely unplayable, hugely inconsistent. – With this hurdle seemingly on the verge of being completely resolved, however, good things may definitely be on the way. Well, presuming that they can continue to remain somewhat anonymous to Nintendo's lawyers!
If you do, however, want to learn more about the project, you can check out 'someone's' YouTube channel via the link here!
What do you think? – Let us know in the comments!