Far Cry 3: Blood Dragon Will Become Free on the PC Soon
---
---
---
Cernescu Andrei / 5 years ago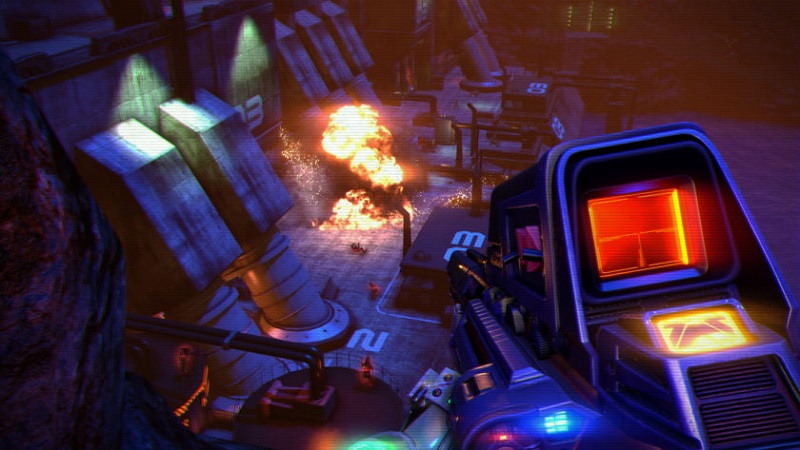 As a part of Ubisoft's 30-year anniversary event named UBI30, the company is offering no less than seven of its games for free for a limited time, and the next title to benefit from this offer is none other than Far Cry 3: Blood Dragon. The PC version of the game will be free starting November 9, and once it will be downloaded, it will remain in your vault forever. It's worth noting that the offer will expire on December 6, after which the seventh and final Ubisoft game will be up for grabs.
"This month we offer you Far Cry® 3: Blood Dragon, THE Kick-Ass Cyber Shooter. Welcome to an 80's vision of the future. The year is 2007 and you are Sergeant Rex Colt, a Mark IV Cyber Commando. Your mission: get the girl, kill the baddies, and save the world. Experience every cliché of a VHS era vision of a nuclear future, where cyborgs, blood dragons and mutants collide.

Far Cry is one of the first open world Ubisoft created. The game was first introduced to the public at E3 2001 as X-Isle. At that time, Ubisoft showed an impressive open-world of forest inhabited by dinosaurs, supported by the powerful Cry-engine from Crytek.

The co-developed game by Ubisoft and Crytek changed name and adapted its context to become Far Cry in March 2004. From the beginning the game offered the root of an open world: large playground, freedom of choice and initiative to the player, emerging gameplays. Travelling from Exotic islands to the Himalayas, from Stone Age to modern days, the game each time offers more possibilities to fight, shoot and destroy: dynamic fires, wild animals, exotic means of transportation… And as a publisher, we have been always amazed by the imagination of players when they experiment these tools."
Other games that were included in Ubisoft's generous offer were The Crew and Beyond Good & Evil, both of which were probably received with open arms by many gamers from all over the world. If you never got around to trying out Far Cry 3: Blood Dragon, this is definitely a good opportunity to enjoy its awesome graphics and immersive storyline. Blood Dragon was the fastest selling downloadable title in Ubisoft history when it came out, as it sold out more than 1 million copies in a short time after its release.