Final Fantasy 7 Remake is Coming to PC – But Has Greed Already Killed It?
---
---
---
Mike Sanders / 8 months ago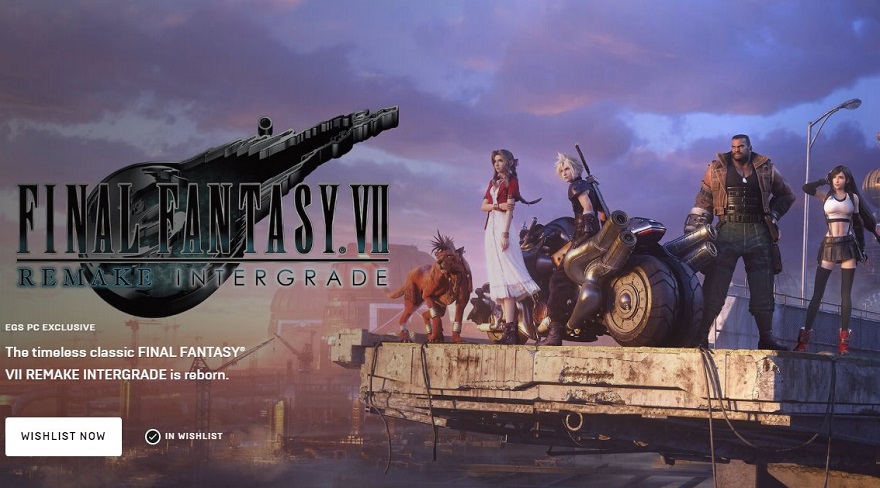 As someone who is a predominantly PC gamer, one of the titles I have most been looking forward to was the release of the Final Fantasy VII Remake port. In fact, thinking about it, I can't honestly bring to mind any other titles that were currently higher on my metaphorical wish list. – It did, therefore, come as something of a hugely pleasant surprise when we heard earlier this week that not only was the upcoming release confirmed but that it would be landing, via the Epic Games Store, on December 16th.
Any excitement I had was, however, very quickly extinguished when I saw how much it was going to cost. – And if you're not aware yourself, then the Epic Games Store (which it's releasing exclusively on) has already, somewhat subtly I might add, confirmed that the Final Fantasy VII Remake will be starting at £69.99!
With this in mind, therefore, has greed already killed what could've been the greatest early Christmas present PC gamers could've hoped for?…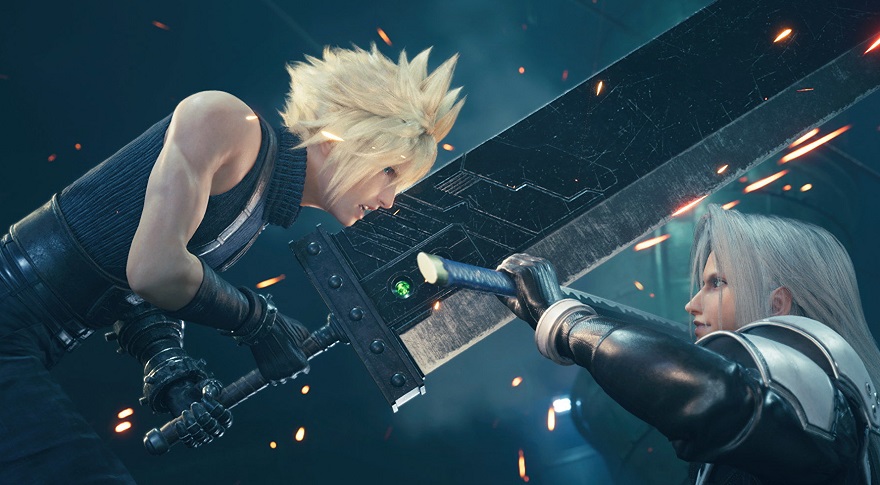 Final Fantasy VII Remake – PC Release to 'Start' at £69.99!
Having rechecked their website, it does appear that the reference to 'starting at £69.99' has since been removed. Well, either that, or I just can't find where I initially spotted it before. I promise you though, on my mother's eyes, it was definitely 100% there! As noted earlier though, it was hugely unstated and very easy to miss at a casual glance.
So, what do I think about it? Well, let's be honest, for a PC title (and the standards usually expected by the community), this is an absolutely ridiculous price tag! It is, of course, no secret that the gaming industry as a whole has shown a definite interest in recent years in making the £70 area the new 'standard' in video game prices, but if this is indeed proven accurate, then, put simply, I'm not going to be buying this, as much as I want it, simply out of principle!
Wishlist – But PLEASE DO NOT BUY IT!
I am hoping that with the apparent removal of the suggestion of the price, both Epic Games and Square Enix are perhaps somewhat aware of the negative backlash this price tag is getting. Will they care though? I daresay probably not. – Why is it so high though? Well, other than the aforementioned feeling that developers/publishers want this to be the new standard, the only other best idea I have is that this is the cost of allowing the game to break its PlayStation exclusivity around 6 months ahead of schedule. For those of you unaware, it was widely believed that the PS5 upgraded version saw the Sony exclusive contract extended for another 12-months.
So, for as wild a theory as I'll concede it sounds, it's entirely possible that with Final Fantasy VII being priced at £69.99, Sony may be getting a temporary slice of the pie here. – The bottom line though is that if you, like me, were really wanting this title, but have been hugely put off by its price tag, then there is a potential means of displaying your dissatisfaction. And if enough of us do this, it could really drive the point home!
How can you do this? Well, the Epic Games Store does allow you to put a game in your 'Wishlist'. So, why not do that for the Final Fantasy VII Remake and then, if it is indeed priced at £69.99 when it releases on December 16th, simply refuse to buy it! – Let it squat in your Wishlist as a clear intent to buy, just not at that insane figure!
Will it do anything? Probably not. Remember though, Epic Games Store will have to report on the sales and other related figures to Square Enix, and if they see that masses of people want it, but haven't purchased it yet, it might at least get the point across that while we PC gamers really do want this title, we're not idiots willing to pay any price for it either!
You can check out the official Epic Games Store Final Fantasy VII Remake website via the link here!
What do you think? – Let us know in the comments!