Final Fantasy XV for PC Possibly Launching at Gamescom in August 2017
---
---
---
Ron Perillo / 6 years ago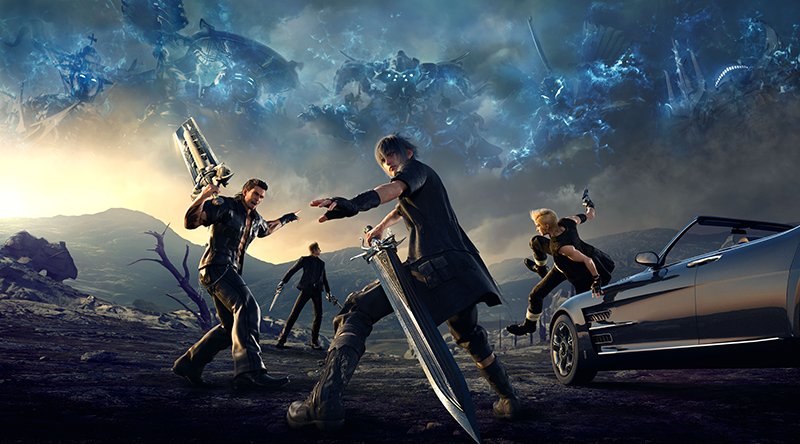 Many were curious why Square Enix did not provide any meaningful information about Final Fantasy XV at E3 recently. However, the company confirms that there is a good reason for that. They are saving it all for Gamescom 2017. The news is confirmed via their Active Time Report post-E3 stream. "We held back a bit of information during E3," Square Enix marketing manager Akio Ofuji said during the broadcast.
This could mean several things including the Episode Ignis DLC and recently launched Episode Prompto DLC. Although many PC fans are really hoping for the launch on their favorite platform. In an interview with Square Enix uncoverd last year, the company said it will take a year before it reaches the PC. At the very least, hopefully, a firm Q4 2017 release date announcement.
What is in the PC version that is worth waiting that long for?
For starters, Final Fantasy XV for the PC is developed in partnership with NVIDIA to deliver some very advanced graphics. Obviously, this includes the kind of graphics that are not possible on gaming consoles. A tech demo from GDC 2017 features a preview of this work running on a GTX 1080 Ti.
The concern with adapting console games is that it will take some time to adapt it for the PC. However, NVIDIA is known to send teams of programmers to help studios often whenever they want to push something out to market early. This partnership could shave several months of the development time than it normally would with just the game developer alone. The working tech demo shown at GDC in March is actually a very confident indication that the adaptation to the PC is going along just fine and might come in earlier than expected.
The tech demo shows hundreds of millions of blades of grass rendered simultaneously. The characters show very realistic hair and skin tones, and the environment lighting is breathtaking. There are also some fancy physics and environment effects that can take advantage of the more powerful hardware.
Active Time Report Post E3 2017 Video
Gamescom runs from August 22 to 26 in Cologne, Germany.