Final Fantasy XV Mod Recreates Blocky FFVII Look!
---
---
---
Mike Sanders / 5 years ago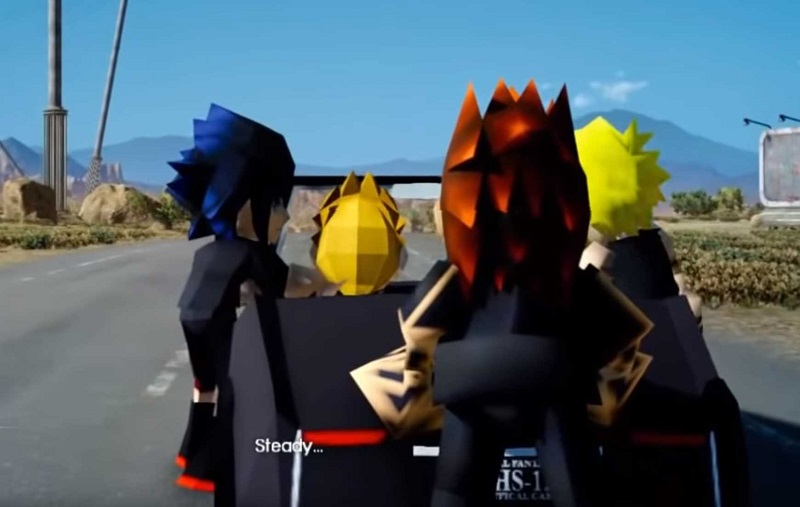 Final Fantasy XV Mod Recreates Blocky FFVII Look!
Square Enix is certainly dragging their heels when it comes to the Final Fantasy 7 remake. Reportedly in the works for over 3 years now, we're still no closer to getting any firm information, let alone a release date! At this point, we'd probably take a few new screenshots just to prove it is still definitely happening. Yes, Final Fantasy 7 is the game that brought most people to the series and even 20 years on, people still love it.
One modder, however, has decided to inject a little Final Fantasy 7 into the latest game. Yes, a mod is now available to download which will replace the highly polished 4 protagonists from Final Fantasy XV into the polygon riddled messes we loved so much from FF7.
A Blast From The Past
In the mod, it is only the 4 main characters who have been changed, but who are we to complain. In the video below you can see just how fantastic this looks for a fan of the series. They have even managed to remake the Regalia (possibly gamings best ever car) into a Final Fantasy 7-esque design.

Whether the mod affects performance or not is a little unclear. It is well known that Final Fantasy XV is a bit system greedy and the video does look a little choppy. That might, however, just have been due to the video capture. Either way, it still looks pretty awesome!
Where Can I Get It?
As this is a mod, it is, of course, only available for owners of the PC version. It can, however, be downloaded for free off Steam in the link here!
While we might have a bit longer to wait for Final Fantasy 7 to come, you can at least now emulate the experience in FFXV!
What do you think? Impressed with the mod? – Let us know in the comments!