Final Fantasy XV Power Rangers Mod Emerges
---
---
---
Mike Sanders / 3 years ago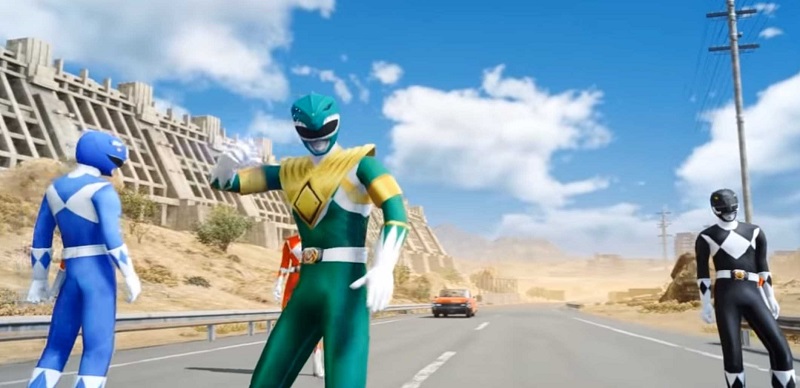 Final Fantasy XV Power Rangers Mod Appears!
With Final Fantasy XV Windows Edition releasing earlier this year, it was only a matter of time before some of the more weird and wonderful mods began to turn up. This one, however, probably falls more in the wacky category if anything.
In a report via DSOGaming, a full-blown Power Rangers Character mod has been created. Go Go Final Fantasy XV Rangers!
I Need This In My Final Fantasy XV!
In fairness, all the mod appears to do is to add the original male Power Ranger skins in the place of the main characters.  Noctis is the green ranger, the Red Ranger is Gladiolus, the Blue Ranger is Ignis and the Black Ranger replaces Prompto. There's no pink or yellow ranger as far as I'm aware (not even to replace Cindy who is already practically the yellow ranger).
If this wasn't enough for you, then there is also a mod to allow for the inclusion of their weapons. It seems pretty clear that this is an addon which has seen a lot of work. A lot of work despite the age of the source material. I should note, however, that beyond that, it seems that the original game remains intact.
Speculation Over New Additions
The addon has led many to speculate over how much further this could be taken. Some have discussed the possibility of replacing 'trash' enemies with the Foot Soldiers or possibly even full-blown boss swap outs for something more in line with the Power Rangers franchise. In other words, suddenly Infrit might turn into a man walking around in a rejected Godzilla battle costume.
If you want to give this a try, you can download the mod from the link here.
What do you think? – Let us know in the comments!