It's Finally Here – ASUS Releases 10 GbE Switch for Home Networking
---
---
---
Bohs Hansen / 4 years ago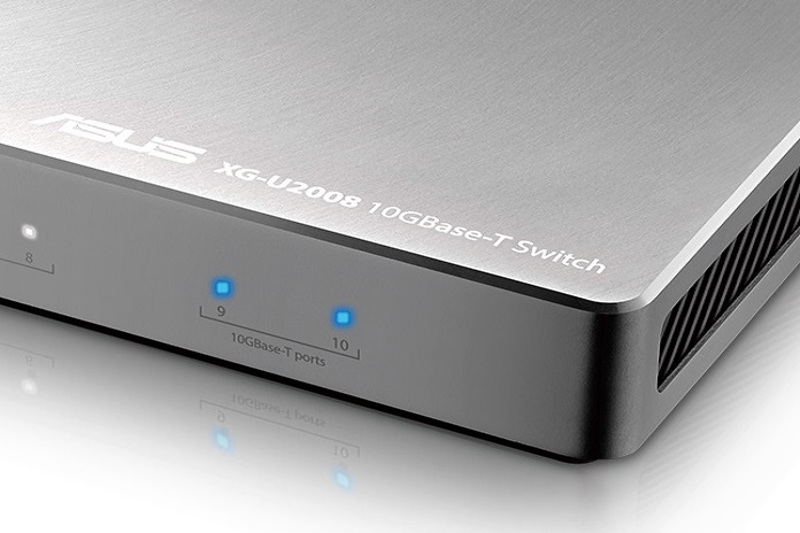 The time has finally come and it has been a long wait. We have been stuck with 1 Gbps networking at home and without any reasonable costing options since 1999. That's 17 years where every other part of our beloved systems have been upgraded and that has effectively turned our network interface into thé bottleneck when it comes to file transfer speeds. ASUS is ready with their xG-U2008 switch that will provide 10 Gigabit network switching for only $249.
We first saw the XG-U2008 10GBase-T switch during CES altho back then it was called the XG-D2008. Since then, ASUS have been working on it and improved the overall design in order to make everything a bit more user-friendly. The specifications and capabilities were also unclear back then and I've been trying to find out more since. Now we all know and it is officially a product that you can get.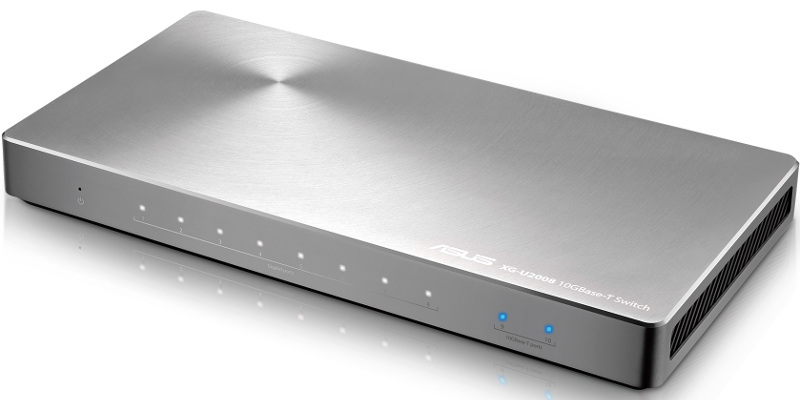 The XG-U2008 is an unmanaged switch for easy plug-and-play installation – perfect for people at home that wouldn't know how to set up Layer 2 and Layer 3 switches anyway – nor need the functions they provide. It sadly only features two 10 GbE ports, but it is a start and a start has to be made. Most people won't need more anyway, altho I would have loved four for my own setup. On top of the two 10 GbE ports, it also features eight 1 GbE ports for more system connections.

The XG-U2008 utilizes Marvell's 88E6190X and 88X3220 PHY transceivers to offer two 10GBase-T ports and eight Gigabit ports. 10GBase-T provides up to 10X the bandwidth of Gigabit Ethernet, making it ideal for quickly moving massive amounts of data between servers, transferring uncompressed 4K videos, and backing up large files. Each port automatically detects the connection mode, (uplink/downlink, WAN/LAN), so you can connect your cables as it fits your setup. Each port has a multicoloured LED on the front to indicate status.

While it is a desktop model, it also comes included with 19″ rack mounting should you need that kind of setup, don't need more than what this switch offers, and you don't want to spend $600-800 and upwards just for a switch with 10GbE functionality.
NewEgg already has stock on them, so you don't even need to wait for it anymore. As mentioned earlier, the new ASUS XG-U2008 will set you back $249.