First AMD Zen Benchmarks Were an April Fools Prank
---
---
---
John Williamson / 7 years ago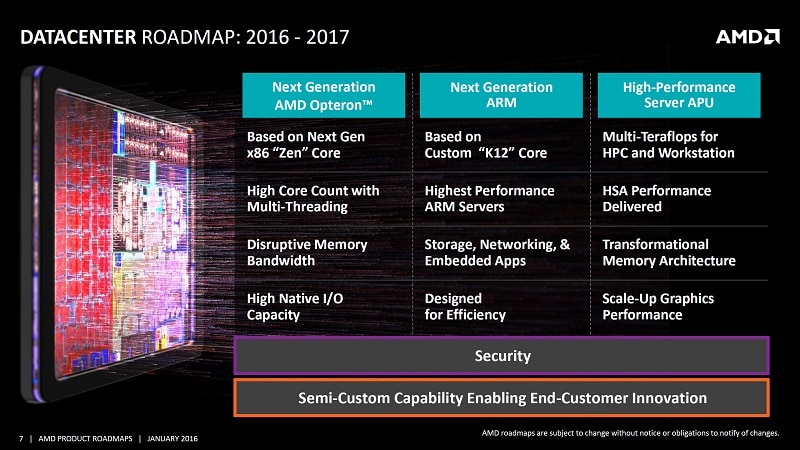 UPDATE: We have now been informed from a kind reader that this was an April Fools joke, so please disregard the benchmark images below
AMD has been lingering behind in the enthusiast CPU market and really struggled to compete with Intel's flagship products. This isn't a shocking revelation when you consider AMD is still using the FM2+ socket to house its current processor line-up. Thankfully, Zen is upon us and the first major socket change in a considerable amount of time. We're all hoping that AMD can become competitive again and Zen really helps bring innovation forward in the stagnant CPU market. AMD's President and CEO, Lisa Su provided a small insight into Zen's performance numbers and suggested they will bring a 40 percent IPC boost over the current line-up. Up to this point, all performance benchmarks have been kept under wraps and any numbers revolved around pure speculation.
However, images provided by Bits&Chips clearly illustrate the performance differences between a Octacore AMD Zen CPU and competing products. The CPU's FP32 Ray-Trace score outperforms the i7-4930K but it's not as impressive as the CPU hash results. This means the architecture might implement a weaker FMA.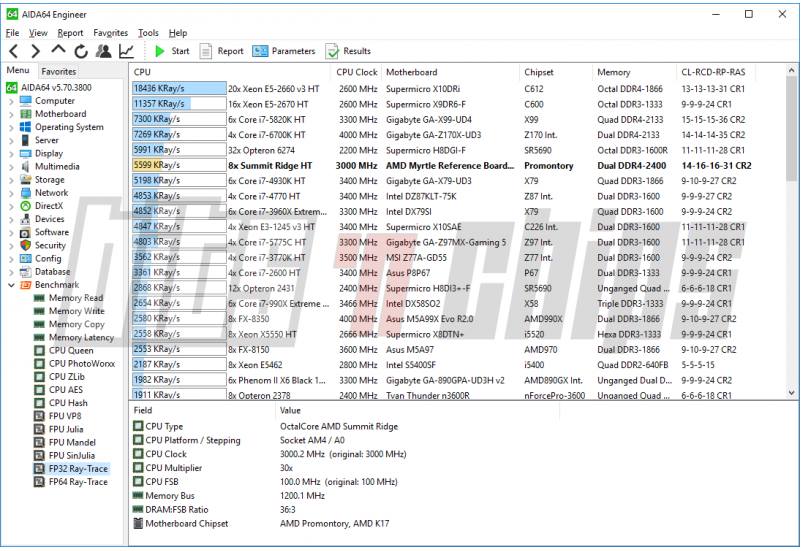 On a more positive note, DDR4 bandwidth performance is impressive and competes with the i7-6700K. The CPU Hash is significantly better than the i7-5820K and even surpasses a 20-core Xeon. Only time will tell if AMD's latest processors can offer similar performance to Intel products and instigate a pricing war. Currently, the i7-6700K is extremely expensive for a 4-core CPU and there needs to be some competition to drive innovation. I cannot wait to get my hands on AMD's AM4 motherboards and finally see if they've come up with the goods. The basic data we have so far and information from AMD is promising but it's always unclear until the testing has been completed from independent sources.
Do you think AMD will be able to have a much stronger foothold in the CPU market once Zen releases?