First Gameplay Trailer for Atlas Fallen
---
---
---
James Cusworth / 1 week ago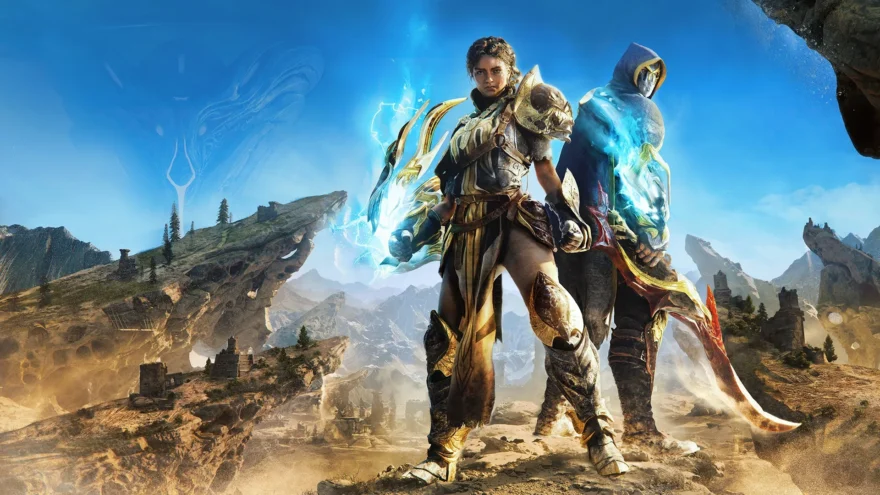 Atlas Fallen is the upcoming open-world action RPG that comes from Focus Entertainment and Deck13 that is set to be released on May 16th. The game was first announced back in August 2022 at Gamescom Opening Night live and has now received its first short gameplay trailer.
Although it is only a small trailer we get to see a glimpse of its combat mechanics, enemies and a look into the world and story of the game. In Atlas Fallen players will have to liberate a world being oppressed by cruel gods and defeat mysterious colossal monsters with powerful shapeshifting weapons. But personally, I think it looks a bit generic and bland but that could just be me. What do you think let me know in the comments!
Players will also be able to embark on the journey either by themselves or with friends with a full cooperative or solo campaign.
You can pre-purchase Atlas Fallen here at steam for just £43.99.
About Atlas Fallen
Rise from the dust and liberate mankind from the oppression of corrupted gods. Glide the sands of a timeless land, filled with ancient dangers, mysteries and fragments of the past. Hunt legendary monsters, using powerful, shape-shifting weapons and devastating sand-powered abilities in spectacular, super-powered combat. Target and gather the essence of your enemies to shape your own custom playstyle, forging a new era for humanity in a fully cooperative or solo story campaign.
Features
• Master the sands to explore a unique fantasy world teeming with secrets, locales and dangers
• Hunt legendary creatures alone or with a friend in heroic, super-powered combat
• Unleash your power to create deadly shape-shifting weapons
• Rise as the ultimate champion with unique custom skills and abilities