First Ghostbusters Teaser Lands
---
---
---
Ashley Allen / 7 years ago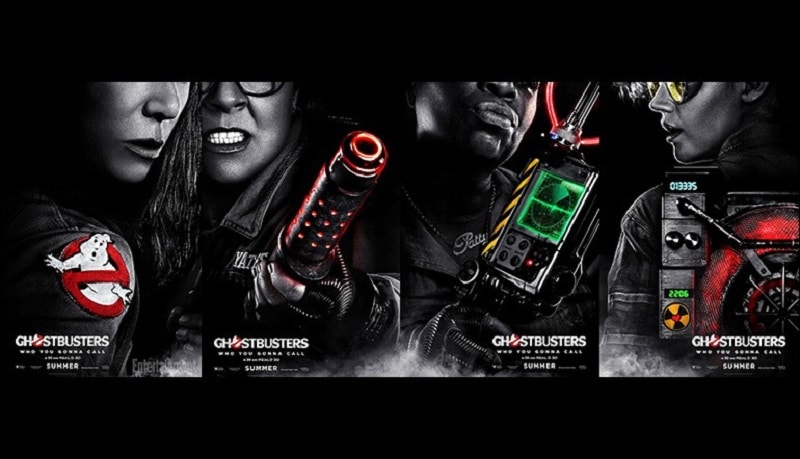 The first teaser for Paul Feig's forthcoming remake of Ghostbusters has just hit, and it gives us a tantalising glimpse of just how big the spectral invasion of New York is set to be. While we don't get to see the four Ghostbusters – Melissa McCarthy, Kristen Wiig, Kate McKinnon and Leslie Jones – themselves, the extreme military presence shown in the teaser suggests the threat they're set to face will be a sizable one. "Who you gonna call?", indeed.
The new Ghostbusters film is a hard reboot, meaning that it is not tied to the previous universe or continuity of the Ivan Reitman-directed Ghostbusters or its sequel. The decision to start from scratch, Feig told Entertainment Weekly, was a no-brainer considering the original film's legacy:
"I had lunch with [Sony Pictures co-chairman] Amy Pascal when I got back to town. She was just saying, gosh, nobody wants to do [Ghostbusters 3] I said, yeah, it's really hard to take that on, especially since it's 25 years later. How do you come back into a world that's had these ghosts and all this? It just felt too difficult. How do you do it and not screw it up?

But then it was bugging me for the next few days because 'Ghostbusters' is such a great thing and everybody knows it, and it's such a great world. It's a shame to just let this thing sit there. I want to see another one. My favorite thing to do is work with funny women. I was like, what if it was an all-female cast? If they were all women?  Suddenly, my mind kind of exploded: that would be really fun. And then I thought, well, what if we just make it new? It's not coming into the world that existed before. It's always hard if the world has gone through this big ghost attack, how do you do it again? I wanted to come into our world where there's talk of ghosts but they're not really credible, and so what would happen in our world if this happened today?"
#whoyougonnacall pic.twitter.com/hnrSjhCqSl

— Paul Feig (@paulfeig) July 10, 2015
Ghostbusters opens in cinemas on 15th July.