First Look at Alicia Vikander as Lara Croft in Tomb Raider Movie Reboot
---
---
---
Ron Perillo / 4 years ago
It is hard to believe but it has been almost two decades now since the first Tomb Raider movie graced the silver screen. Actress Angelina Jolie played the titular role as Lara Croft which many considered a great casting choice at the time, especially since other actresses in the running such as Denise Richards and Jennifer Love Hewitt did not seem to be fit enough to be able to do some of the physical work required to be a believable Tomb Raider. There was also the issue of having to do a convincing British accent which Angelina Jolie pulled off well considering even the BBC noticed it.
The new movie follows the 2013 video game reboot casting Alicia Vikander as a younger Lara Croft before she made a name for herself in the Tomb Raiding business. Vikander, who has been cast mostly in movies that require her to wear ball gowns such as in Anna Karenina (2012), A Royal Affair (2012), and Tulip Fever (2017), looks quite natural in the uncomfortably physical role as revealed in set photos that have been released. As for having a passable British accent, the Swedish actress has revealed to Yahoo news that she has been working hard on it with a dialogue coach for more than a year now so she can nail the part.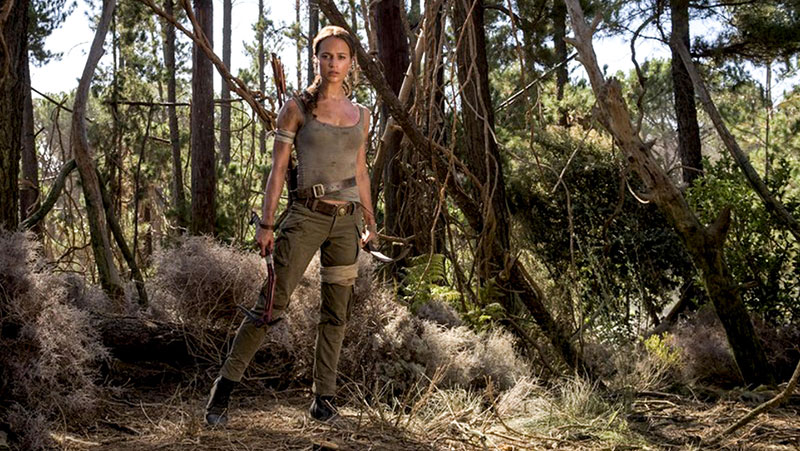 "When I was asked to take on this role I got really excited. Lara Croft is a truly iconic character, I think people can identify with her for lots of different reasons, but for me I very much see her as a model for many young women," said Vikander speaking to Vanity Fair.
The Tomb Raider reboot will premiere in March 16 2018 and will be directed by Norwegian director Roar Uthaug (The Wave).