Floppy Drive Used To Play Retro Games On A Smart Phone
---
---
---
Mike Sanders / 4 years ago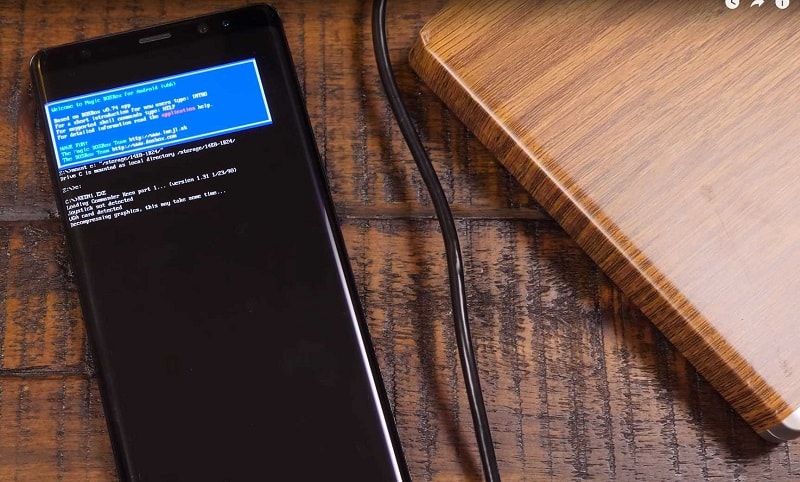 Floppy Drive Used To Play Retro Games On A Smart Phone
I daresay that many of you reading this have never had to encounter the days of gaming on a floppy disk. If so, lucky you. The load times were terrible and it was often all for a game that would be over very quickly. It could be worse though, you could've been loading off a cassette tape.
One of retrogaming's biggest YouTubers though, LGR, has posted a video in which he is amazingly able to marry a modern (ish) smartphone with 30-year-old floppy drive technology.
How Is This Even Possible?
In the video below, LGR has found a way to get his android phone to recognise a floppy disk drive. Better still, he is able to play games directly from the disk. Amazingly, through the simple use of a simple USB adaptor the Android phone is able to read the drive as it would any USB drive device.
From there, with the use of a pre-installed DosBox (a DOS emulator) he is able to access the drive and amazingly run the game directly from it. If you're curious to see this in action check out the video below.
Android Only
As Apple phones are a little particular about what they can recognise and connect to, this video shows how it can be done on Android only. In fairness, there's very little reason you would want to do this. I am, however, tempted to get a USB floppy drive just to try this out myself. I literally have a cupboard full of old floppy drive games.
If you are not aware of his channel, I thoroughly recommend checking out his videos in the link here!
What do you think? Impressed that this is possible? Did you ever play a floppy disk game? If so, what was the last one you played? – Let us know in the comments!