Ford Announce Plans To Invest At Least £8bn In Electric Cars
---
---
---
Mike Sanders / 4 years ago

Ford Plan More Electric Cars
Electric cars may indeed be the way of the future, or at least, the short to medium term future. In recent years we have seen many major car manufacturers turn their eye to electric vehicles. Toyota, Nissan, Jaguar Land Rover have all jumped into the market which Tesla helped spark.
Ford, however, has been conspicuously absent. They have dipped their toe in the electric-car pool, but have yet to actually take the plunge. That is, until now.
In a report via the BBC, Ford has announced plans for a major expansion in the electric car industry. Over the next four years, the company plans to invest over £8bn into electric car development. In addition to this, the company has also pledged to have at least 40 hybrid or fully electric cars in their range.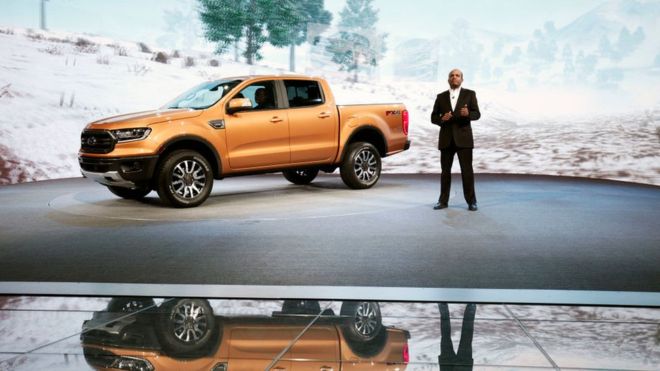 Good news or too little too late?
Speaking at the Detroit motor show, Ford has joined a growing number of car manufacturers who have determined to reduce their carbon footprint.
Ford has said that the focus will be on creating electric versions of currently existing models, although did not rule out new models on the way. By 2022 it is Ford's hope to have at least 16 fully-electric vehicles and 24 'hybrid' style models.
Despite the push for electric cars, there are those who are not convinced. Only in recent weeks, a major insurance provider in the UK stated that the country was not ready for electric cars both logistically and in general supply.
Stephanie Brinley, an automotive analyst working at IHS Markit has said when asked about the future of electric vehicles: "Part of it is about tougher regulation but also the expectation that electric vehicles will support autonomous driving. The big question is how quickly consumers will adapt, as electric is only 1% of the market right now. Changing that will take better infrastructure on our roads, but also having more electric vehicles available."
Whether electric is the answer, I don't know. I don't think it ever will be until we solve the energy problem, but at least Ford seems to want to do something about it, and that can't be bad.