Fractal Design Define 7 Compact PC Case Review
---
---
---
Peter Donnell / 11 months ago
Exterior
The case looks absolutely stunning from the moment you take it out of the box (and remove all the plastic film). As you can see, we have the dark tinted glass window version, which is giving us a kick-ass reflection of my arcade machine. There's no big screws or anything here either, as it uses a tool-free latch system, and it looks so much cleaner.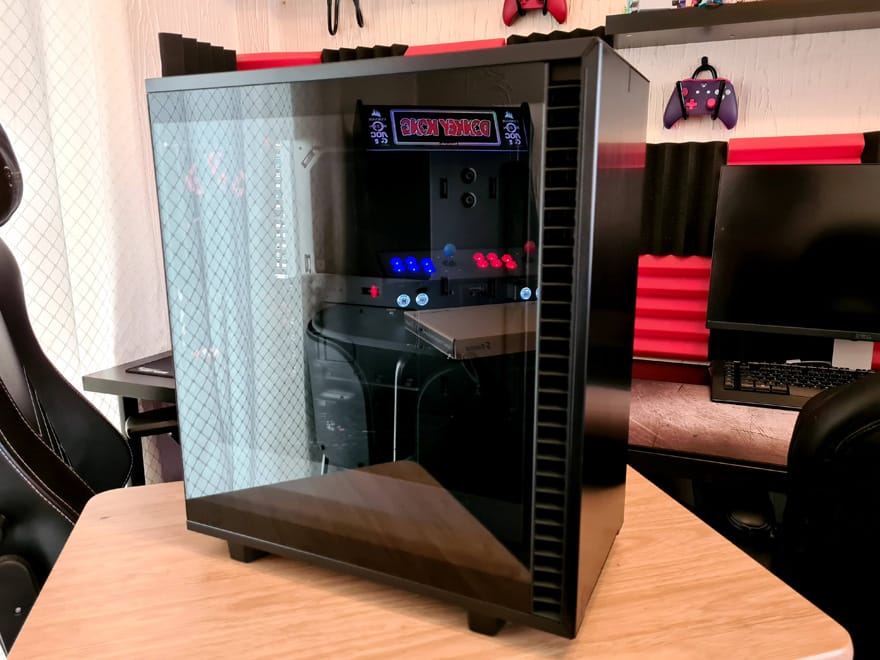 The front panel is a stunning slab of brushed aluminium, and it just adds a touch of class. Plus it catches and diffuses light very differently to the painted steel, giving it a more stylish and dynamic look. Ventilation is plentiful too, with huge vents down the left and right side of the case, as well as built-in dust filters to ensure a clean breathing system.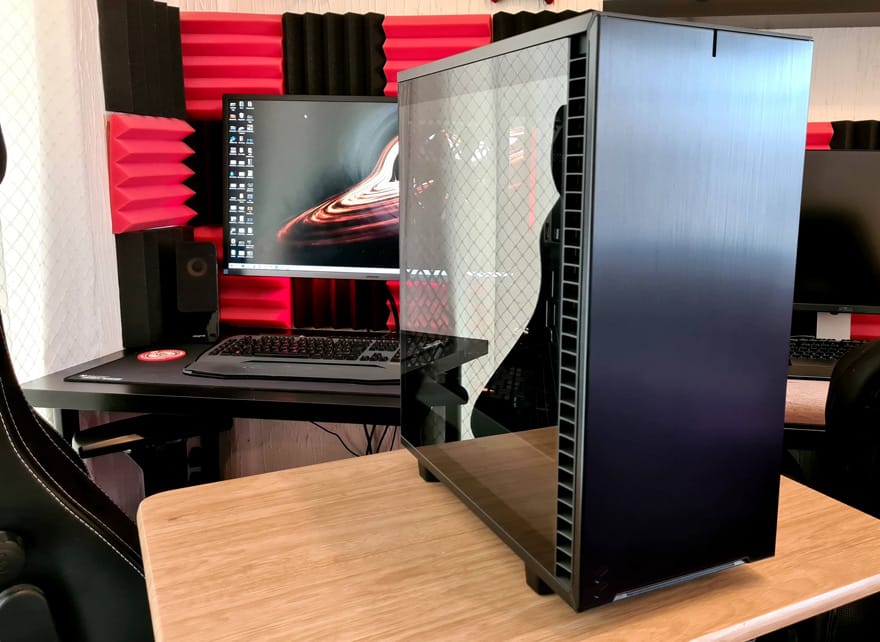 Branding is kept to the absolute minimum. See it? Right there, in the corner, a little Fractal Design logo.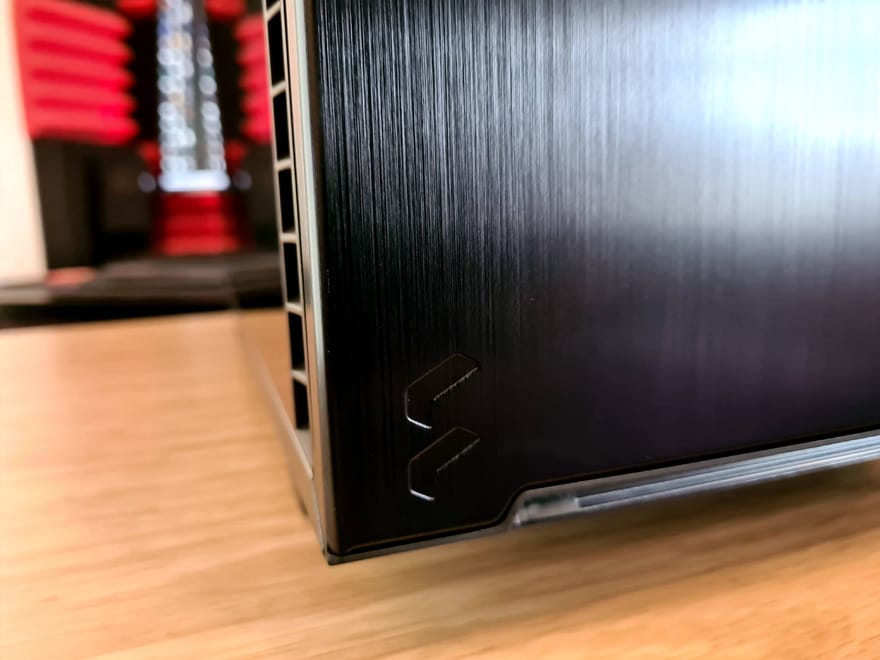 The right side panel is solid metal, but otherwise, the style of the case is the same on both sides.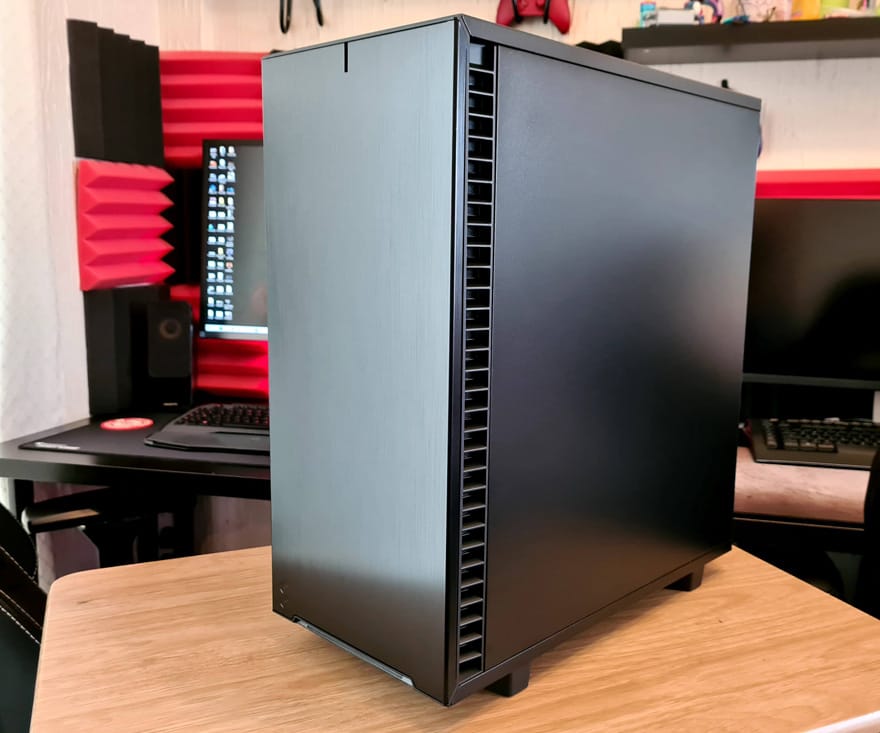 Up on the top, you'll notice it's just a solid panel. However, remember you get a ventilated one included in the box. The front I/O panel offers up 2 x USB 3, 2 x USB 2 and 1 x USB C. There's also audio jacks and the usual power controls.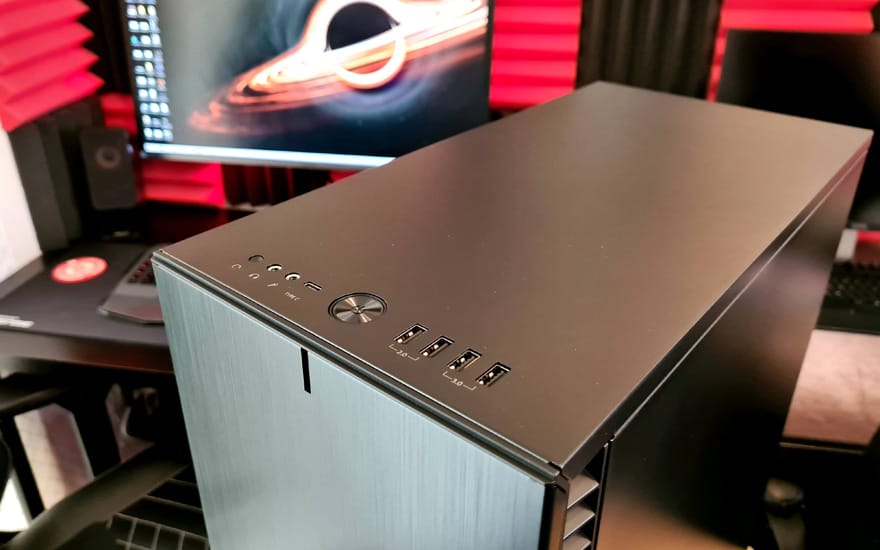 The bottom dust filter runs all the way back to the PSU, but you can still remove it front the front of the case. No more pulling the case out just to get that damn filter, this is so much better.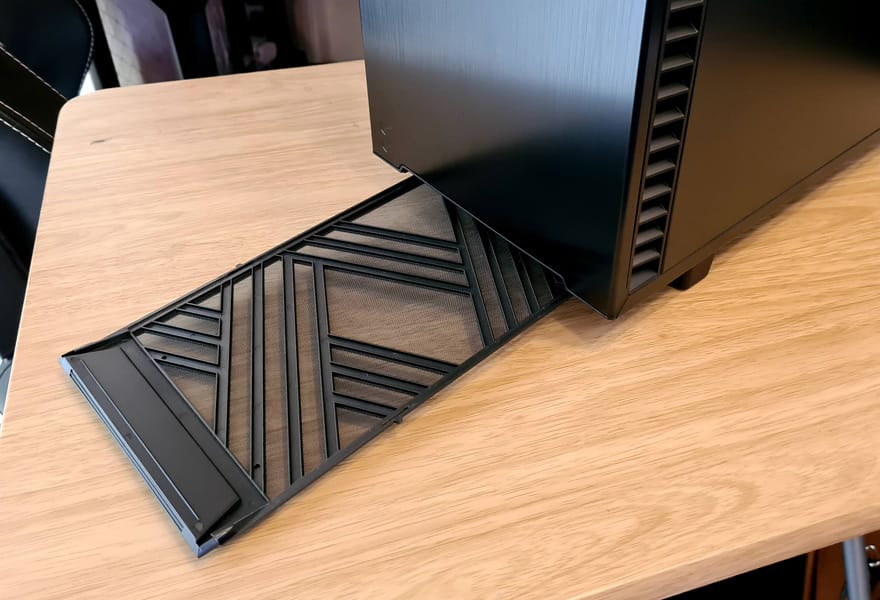 Around the back, you'll find a pre-installed exhaust fan, seven expansion slots and an ATX PSU mount. It's a mid-tower case, so really it's as you would expect.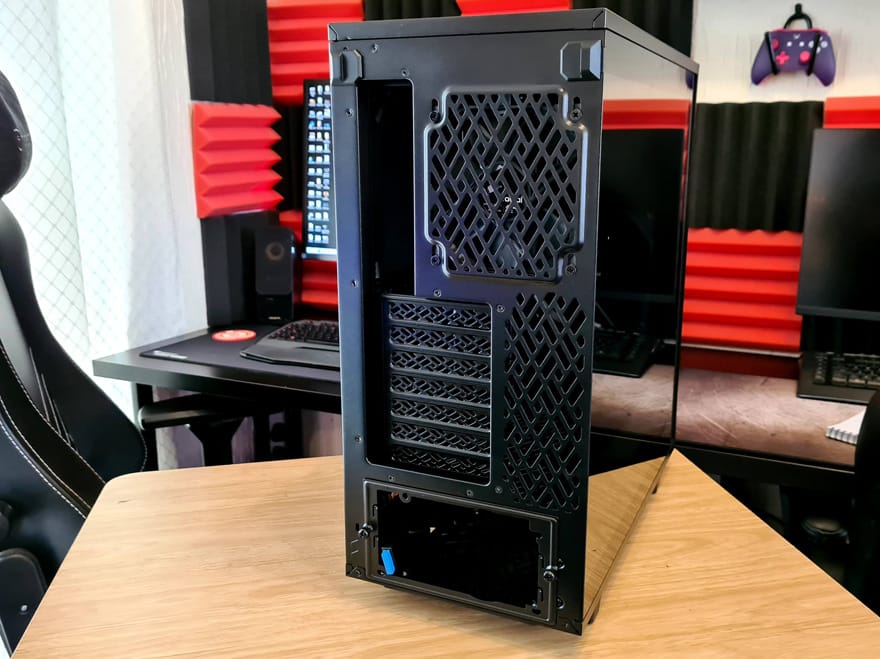 However, I love the details. The custom ventilation pattern that you'll find on many parts of the case looks really cool.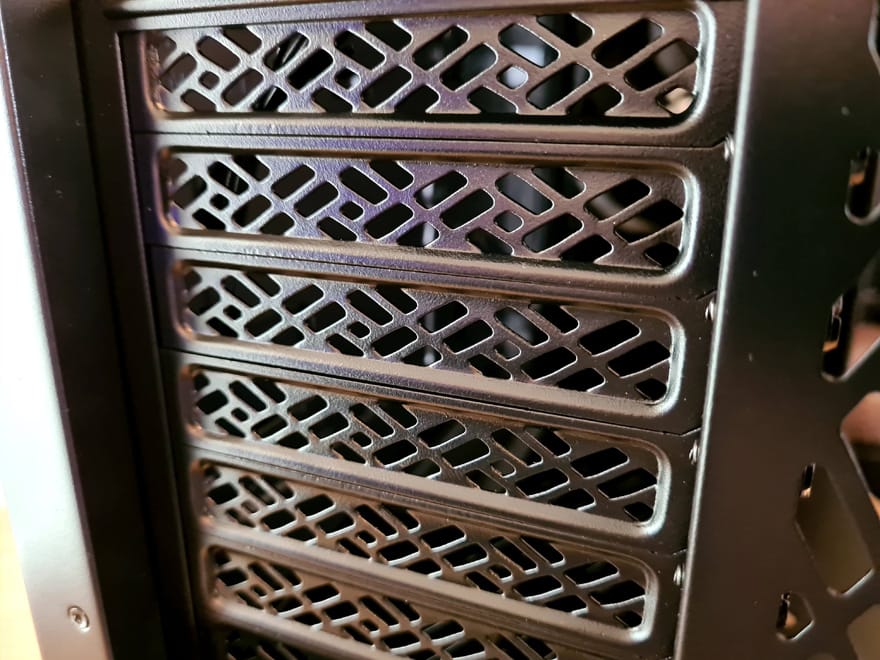 Also, at the top, you'll find these two spring-loaded latches. Just pull one and the glass or metal panel are released and ready to be lifted out of the way.