Fractal Design Define S Full-Tower Chassis Review
---
---
---
Peter Donnell / 6 years ago
Interior
---
The interior of the Define S is vast, which comes as no surprise since it appears that there is nothing in here! All the optical and hard drive bays we often see inside a chassis are gone; all this space is designed for graphics cards, motherboards and extreme cooling.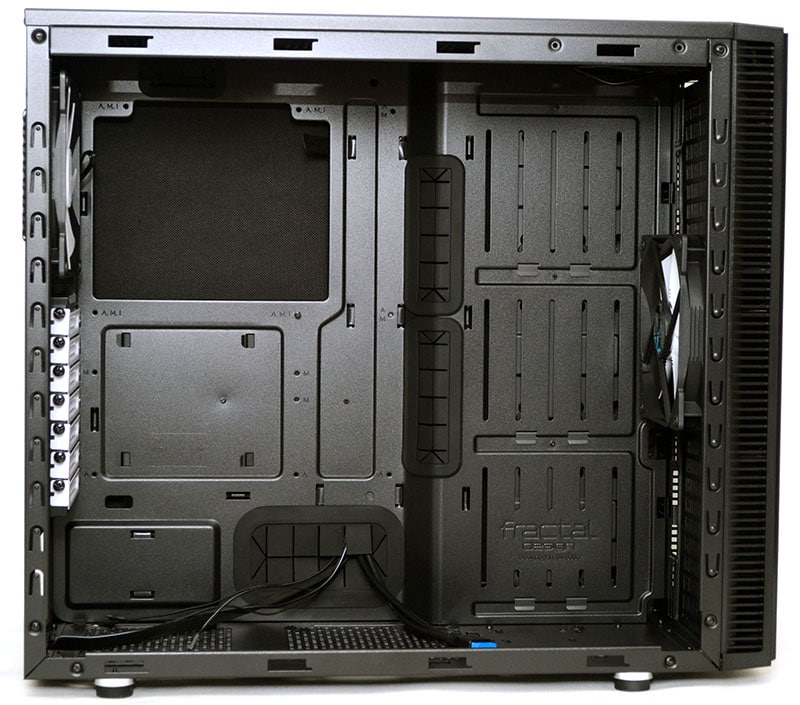 There's a huge space in the top of the chassis, which can support 120/140/360mm long thick-style radiators or 140/280/420mm thin-style of no more than 55mm including a fan.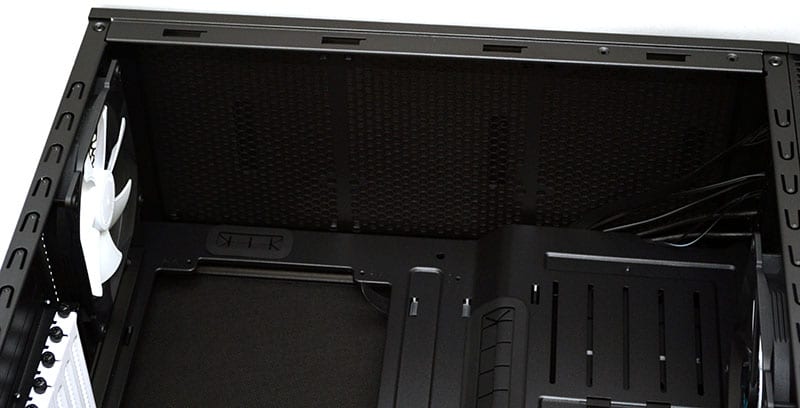 In the base of the chassis, you'll find the PSU mount, which takes advantage of the bottom air filter, as well as a 120mm fan mount, which can also support a 120mm thick-style radiator.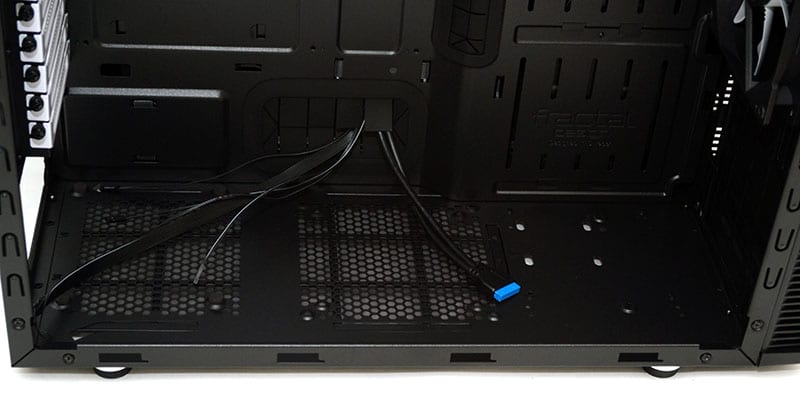 There's a single 140mm Dynamic fan installed in the front, which doesn't seem a lot, but it's more a courtesy fan than anything else, as this chassis is designed for the enthusiast market, who are more likely wanting to install their own after-market cooling solutions anyway.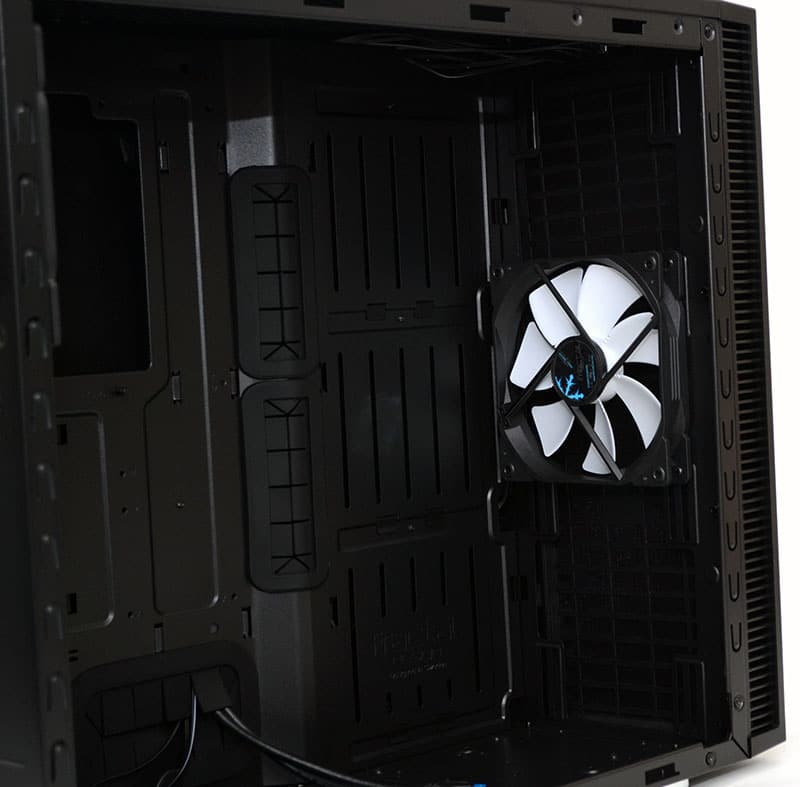 The front panel is equipped with 120/140mm fan fittings, with elongated screw holes for maximum compatibility. The front panel will house 120/140/240/280/360mm thick-style radiators!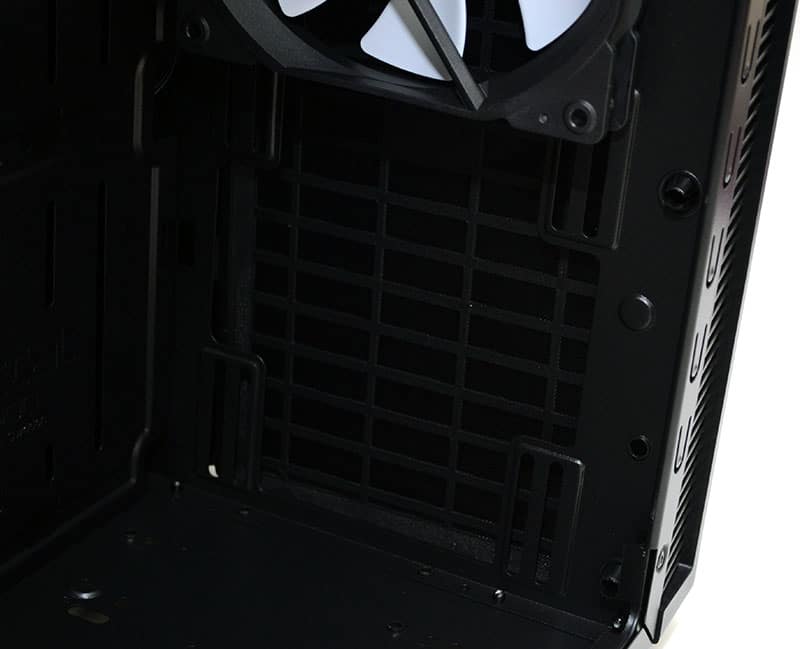 The rear 140mm fan mount, with a pre-installed Dynamic 140mm fan, this mount can also support 120/140 thick-style radiators. The Define S is quite wide too, giving you room for a 180mm tall CPU cooling tower.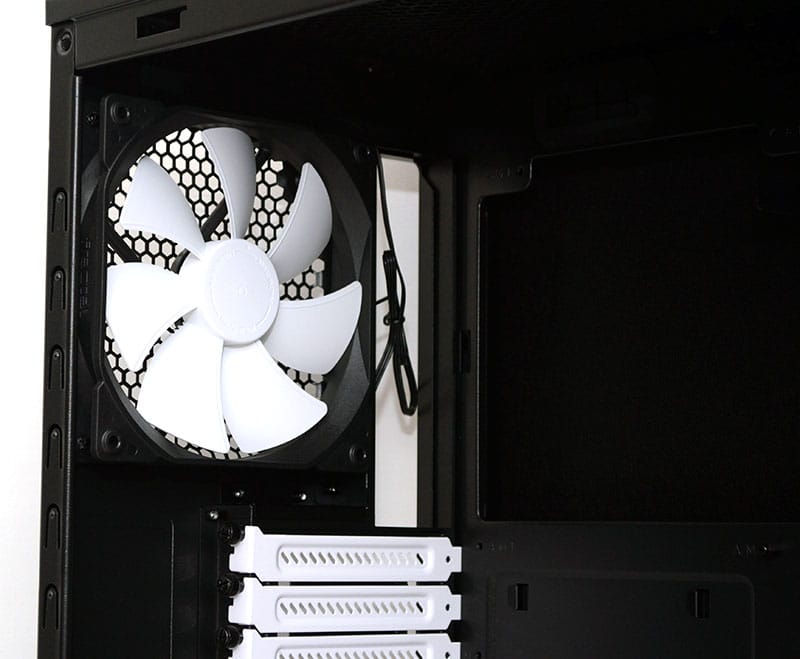 All of the expansion slots are fitted with thumb screws and just like any other high-end Fractal Design chassis' the covers are painted in a gloss white.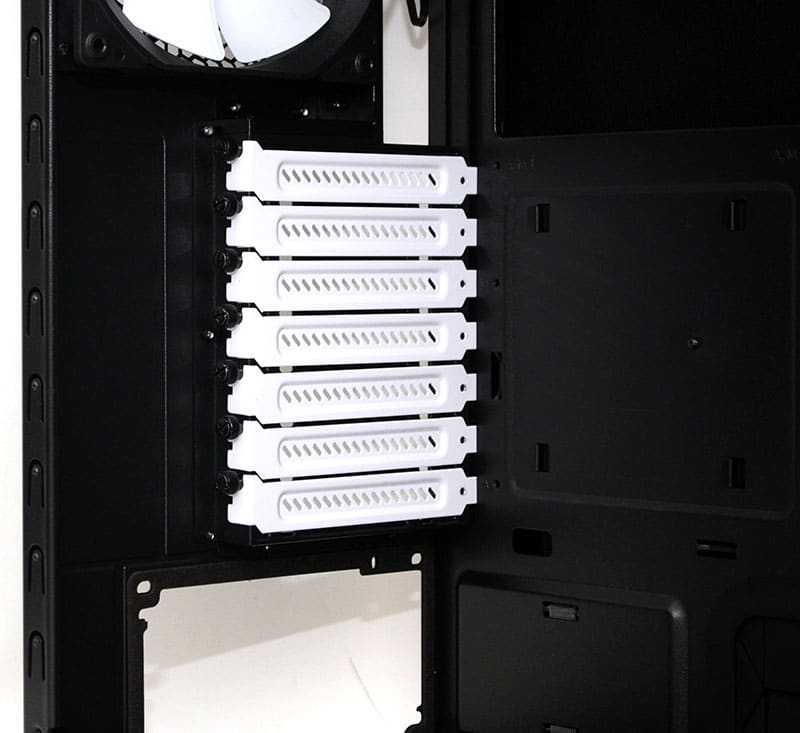 Since there's virtually nothing in the front of the chassis, there's loads of room for even the biggest PSUs on the market. The PSU mount has four rubber pads for the PSU to mount on, as well as a soft trim at the back of the chassis; both will help reduce vibrations and ensure a nice fit.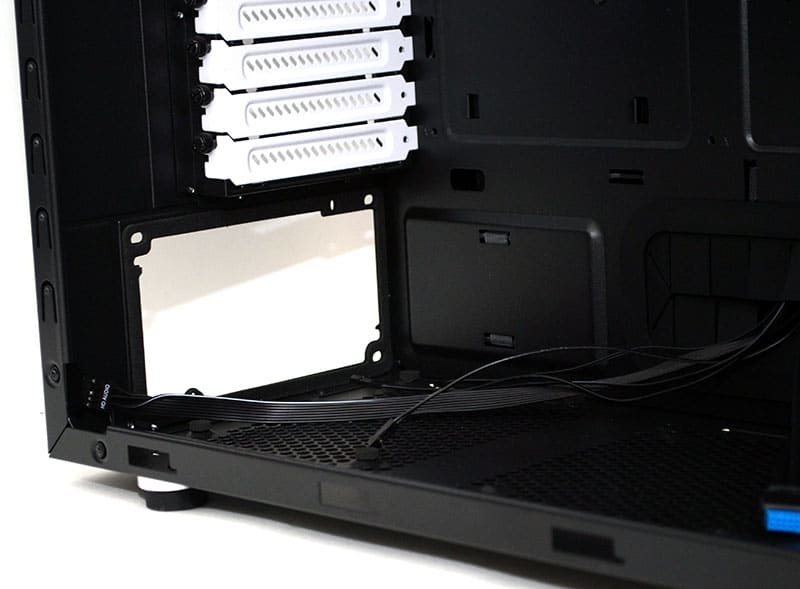 Since the front of the chassis is so empty, a lot of action is going on behind the motherboard. All hard drives are mounted on this side of the chassis, leaving the front section looking neat and tidy.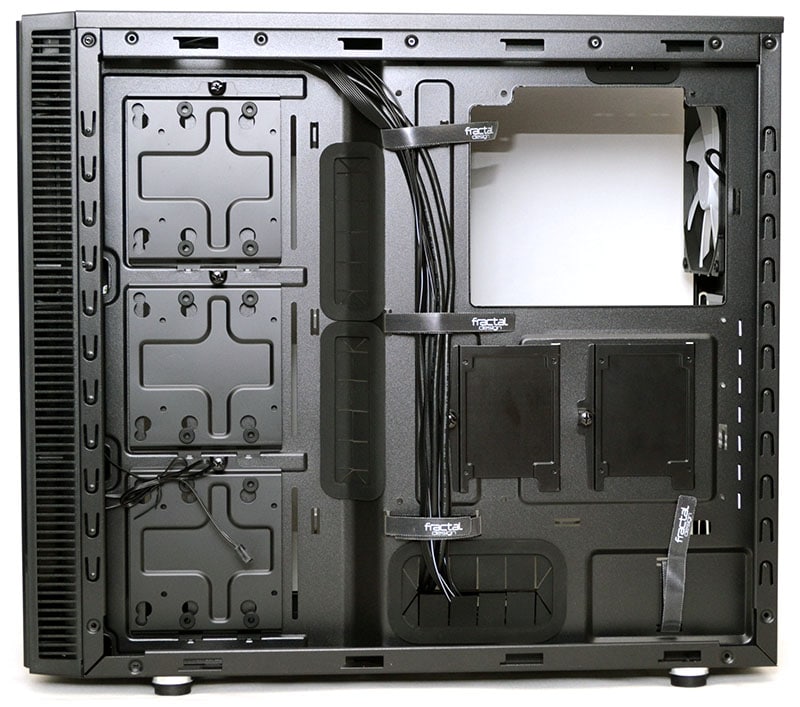 There's a vast amount of space for cable routing, as well as a selection of pre-fitted Velcro ties and cable tie loops to help keep everything neat and tidy.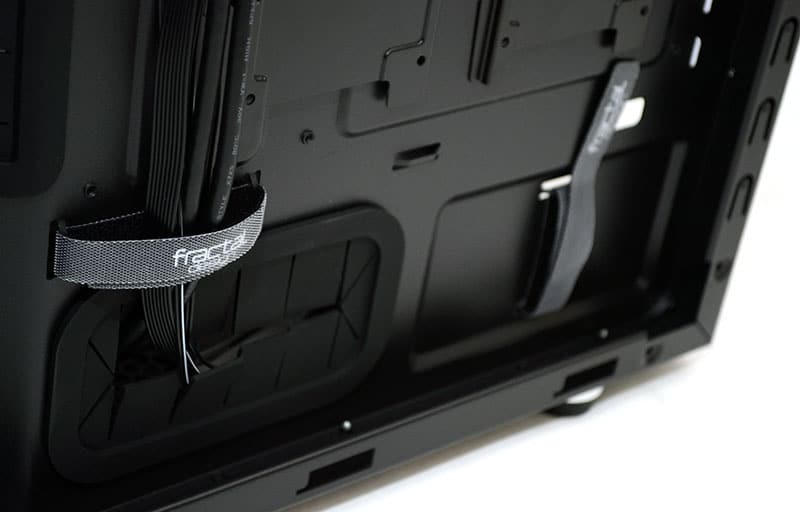 There are three removable hard drive mounts down the left side; each can accommodate a 3.5″ or 2.5″ hard drive.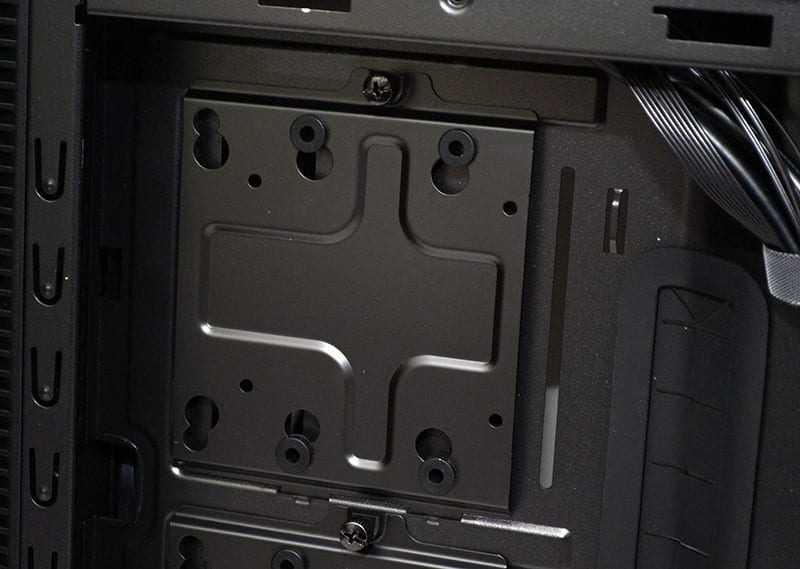 Directly behind the motherboard, you'll find a further two 2.5″ drive bays with removable brackets to allow for quick and easy installation.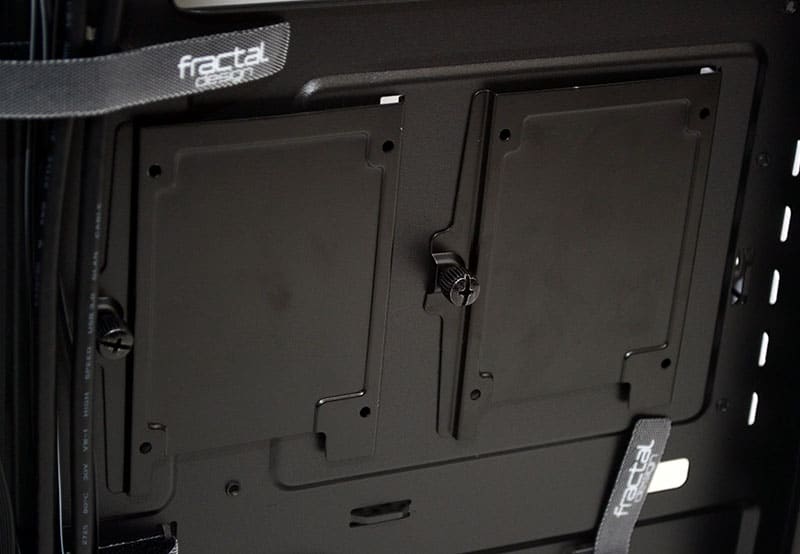 Behind the front panel, which can be removed by pulling at the bottom edge, you'll find another washable dust filter, which is held in place by magnets.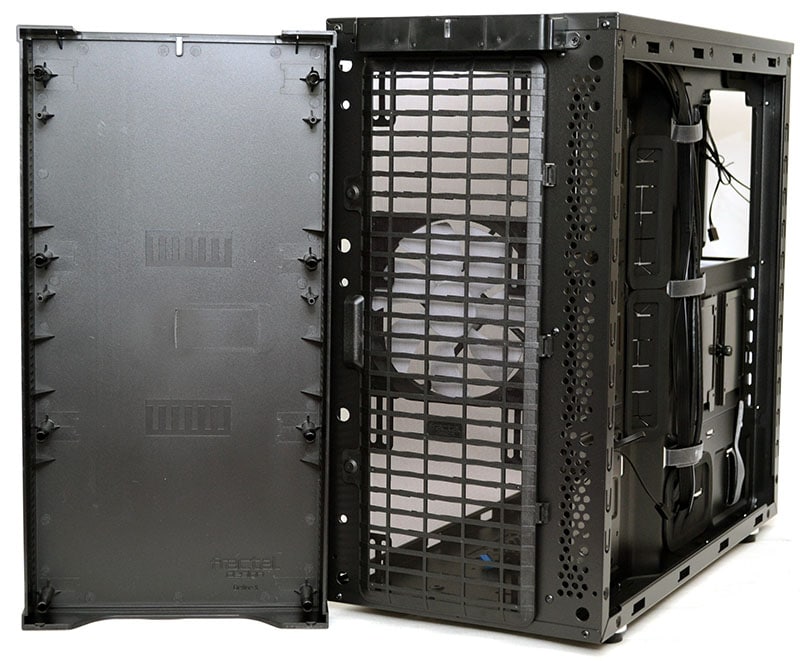 Here you can better see the front panel fan mounts. With the front, top, back and bottom fan mounts combined, there's room for eight fans in total; there is room for 9 fans on the windowless model of the Define S.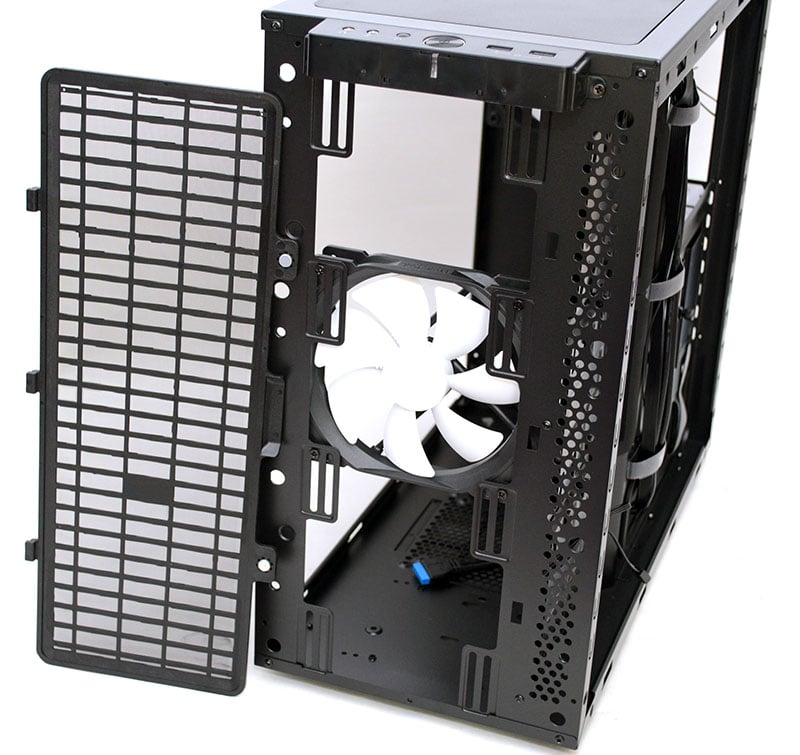 Both the side panels are quite heavy and durable, but the rear panel also has a thick layer of high-quality sound dampening material; perfect for helping you reduce unwanted noise from your system.