Fractal Design Node 202 mini-ITX Chassis Review
---
---
---
Peter Donnell / 8 years ago
Introduction
---
Fractal Design are one of the best chassis manufacturers in the world, having created a stunning range of products over the years, as well as branching out into the world of PSUs, CPU coolers and more. Today they look set to dominate the living room, with the release of their Node 202 mini-ITX chassis. What makes this one so special is that it is designed to house a high-end system, but maintains that slim form factor, allowing you to put it under your TV or on your desk with ease; perfect for a gaming system/steambox or a HTPC configuration.
"The Node 202 is the ultimate PC case for those looking for a beautifully designed, compact chassis that can house a capable gaming build. This small footprint is an intelligently built unit where extreme detail was placed into the design phase to get every line and spec in perfect harmony. With both horizontal and vertical orientation possibilities, the Node 202 can be placed anywhere in the house. The sleek design makes it very attractive next to the TV in the living room or on your desk in the office."
With a small footprint and a volume of just 10.2 liters, it's hard to belive that this chassis can house a pair of 2.5″ hard drives, motherboard, CPU cooler, PSU and more impressive of all, a pretty large graphics card.
Specifications
Mini ITX motherboard compatibility
2 – 2.5″ SSD unit positions
2 expansion slots
2 – 120mm optional fan positions in graphics card chamber
CPU coolers up to 56 mm in height
PSU compatibility: SFX PSUs up to 130mm long
Graphics card compatibility: Maximum dimension of graphics card is 310x145x47mm (LxHxD)
Can be placed both vertical and horizontal position
3 dust filters included (for CPU, GPU and PSU)
Case volume: 10.2 litres
Colors available: Black
Case dimensions – Horizontal (WxHxD): 377 x 82 x 330 mm
Case dimensions – Horizontal, with feet/protrusions/screws (WxHxD): 377 x 88 x 332 mm
Case dimensions – Vertical, with feet/protrusions/screws (WxHxD): 125 x 385 x 332 mm
Net weight: 3.5 kg
Package dimensions (WxHxD): 145 x 463 x 388 mm
Package weight: 5.2kg
To make the build even easier, the model we have today comes with that rather fantastic Integra SFX 450W 80 Plus Gold power supply pre-installed, meaning that you can get your system up and running a lot quicker, and that 450W delivery is going to be more than enough for even the most demanding CPU/GPU combinations.
"The Integra SFX 450W PSU that comes inclusive with the enclosure provides stable power to the most demanding systems. It comes with customized connectors and tailored cables perfectly fitted for use within the Node 202, contributing to hassle-free installation and cable management."
80PLUS® Bronze certification
80mm, temperature controlled fan
Maximum operating temperature at full load: 50°C (50°C @ 100%)
Fully Intel Haswell C6/C7 compliant
3 years warranty
Taiwanese capacitors
OPP / OVP / UVP / SCP / OCP Protection
Can be placed both vertical and horizontal position
100,000 hours life expectancy (MTBF)
SFX 3.3 PSU specification compliance
ErP 2013 compliant (<0.5W system power draw)
Colors available: Black
Unit measurements (WxHxD): 125 x 64 x 100 mm
Net weight: 1.0 kg
So specs and things aside, let's move on to the actual hardware. First up, we can see the packaging is fairly simple, with a big sticker on the front letting us know we've got the Integra SFX 450W included in the chassis, as well as a handy 3-year warranty.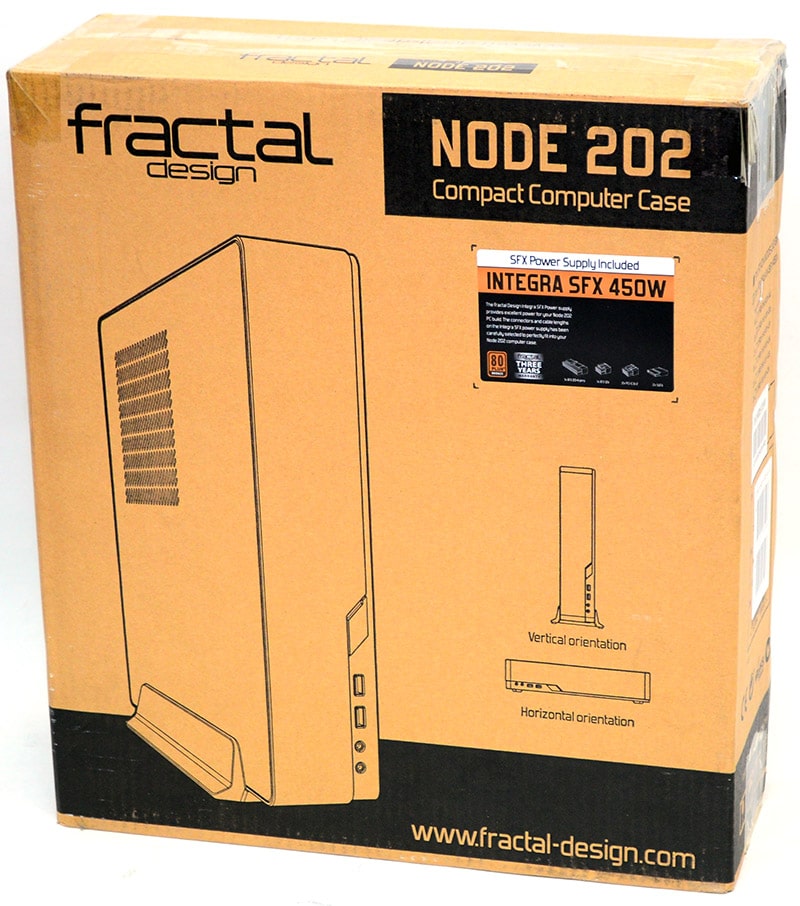 Around the back, there is a fantastic technical breakdown of each component, showing you exactly which features you're going to get from this build.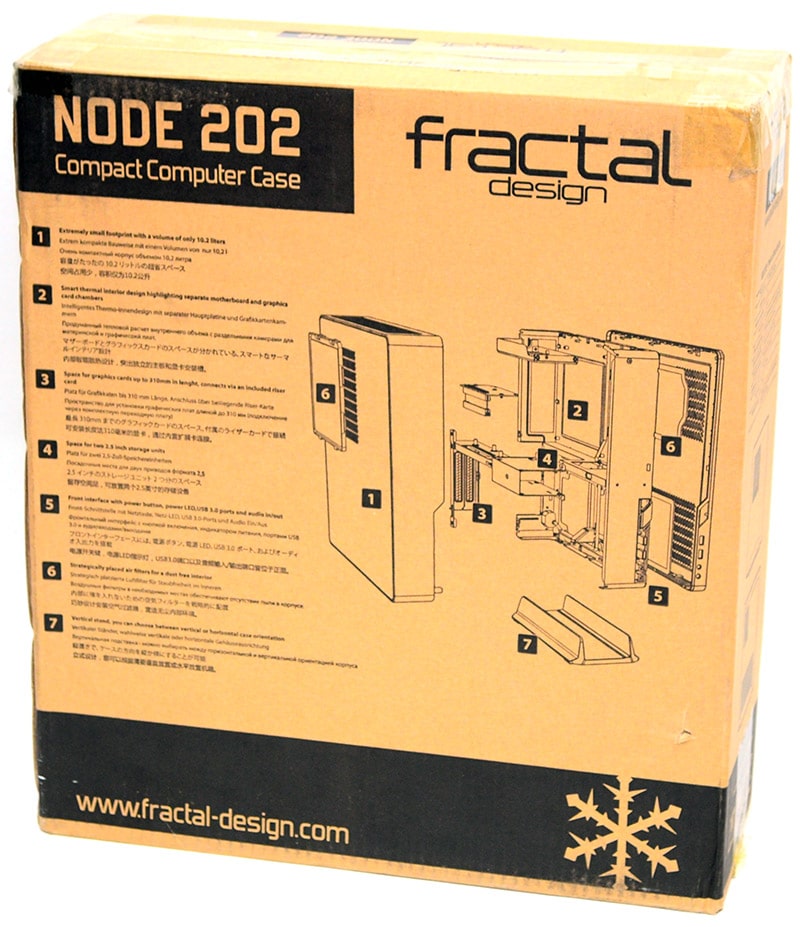 First things out of the box, a simple user guide, warranty booklet and general product information.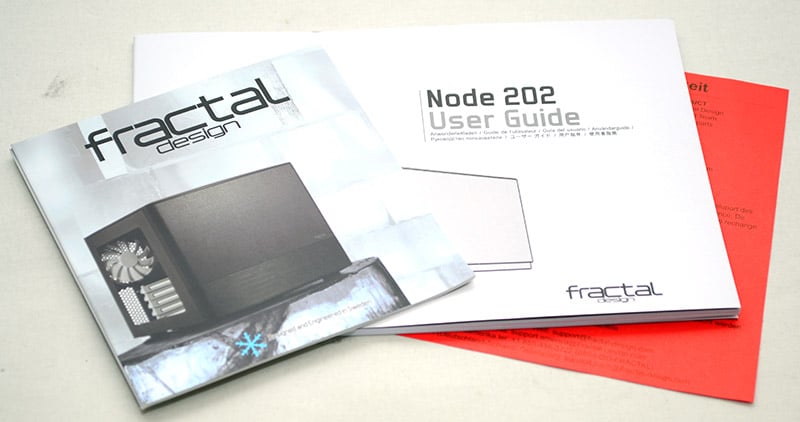 You'll also find a nice little box of accessories.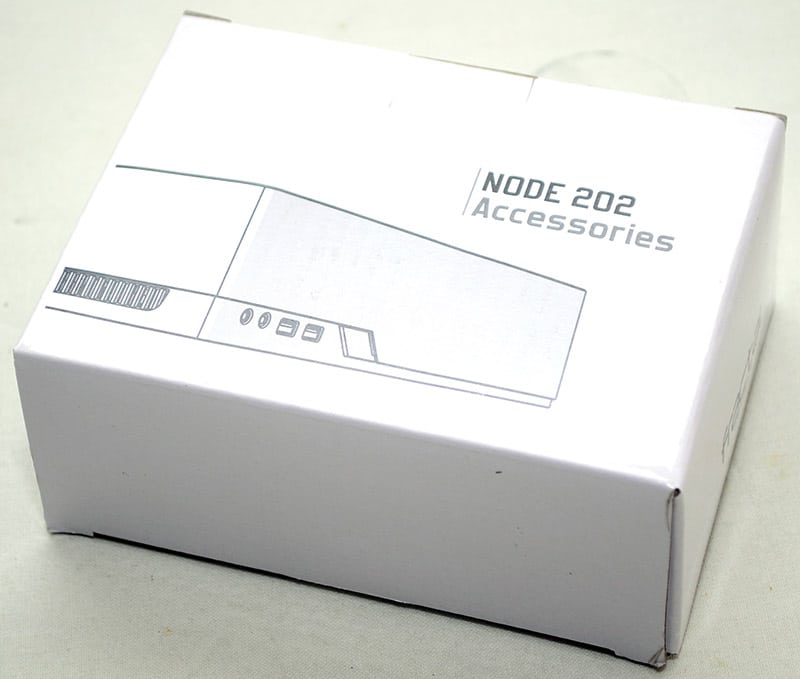 This includes a bundle of cable ties, all the usual fitting screws, and some stick-on rubber feet.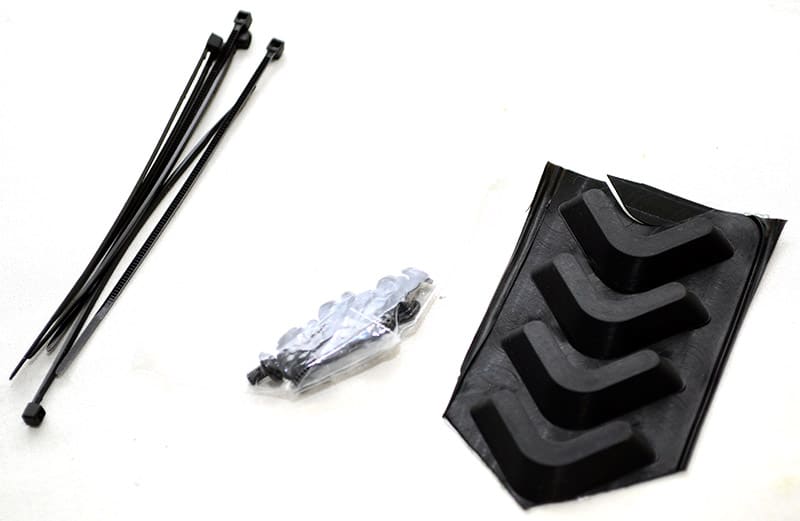 One of the most important components is this adaptor for the PCI-E slot, allowing the GPU to lay parallel to the motherboard, allowing for a slimmer chassis design.

Finally, there's a slot-in vertical mount, giving you another great way to display your system.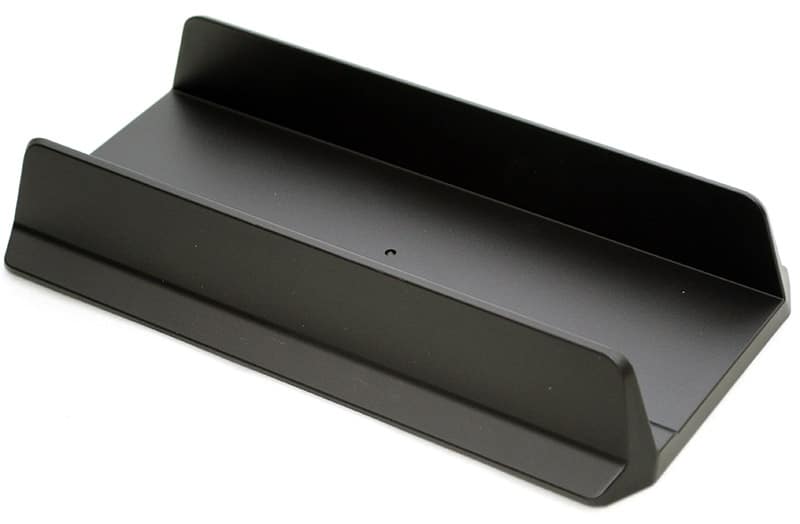 It's very sturdy and comes with four rubber grip feet on the base to prevent it from sliding around.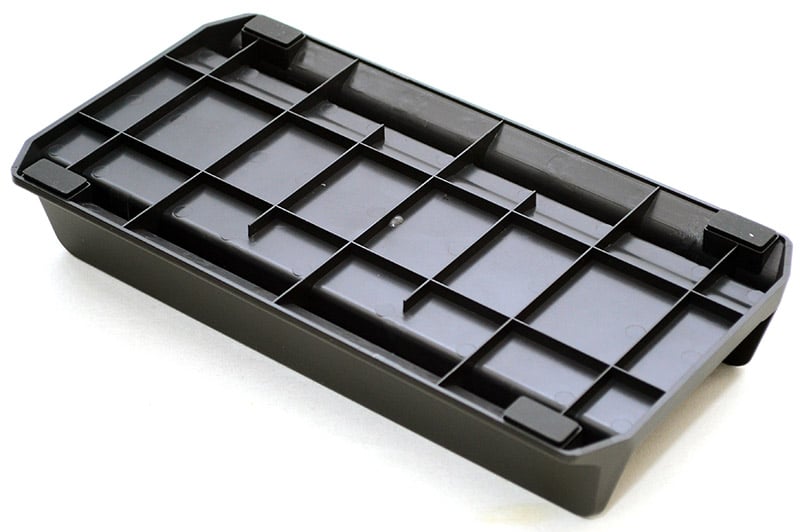 Now onto the best part, the chassis its self! It's certainly nice and slim, and should blend easily into your AV setup; if that's where you wanted it at least. There's a little bit of ventilation down the left side, giving some extra airflow to the graphic card area.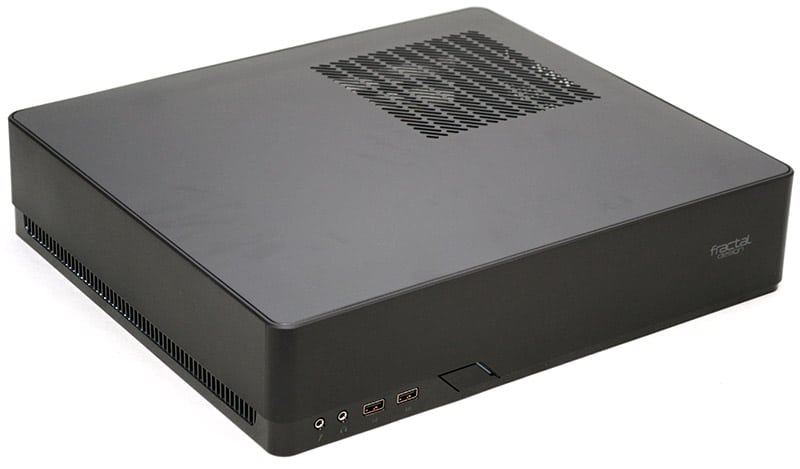 Down the right side, a lot more ventilation, giving air intake to the motherboard and PSU mounting area, with even more ventilation on the top for heat exhaust from any CPU cooler you're using.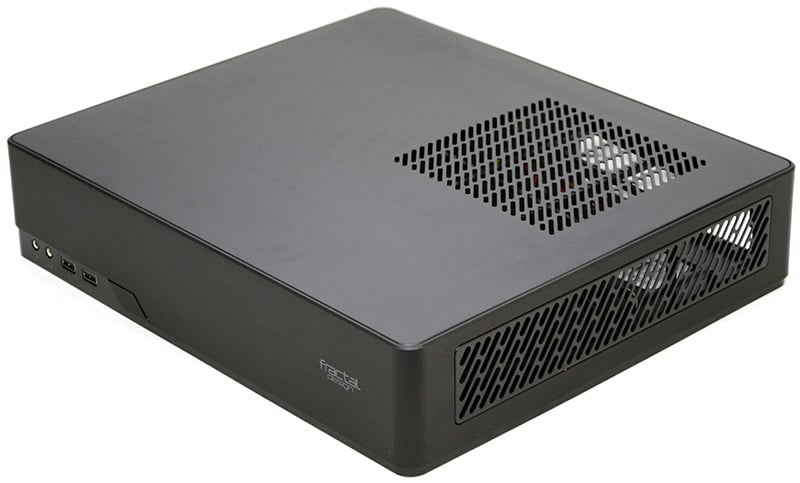 The finish is sublime, a mostly plastic exterior, but with a soft matte finish that gives it a premium look and feel.

Aside from the subtle Fractal Design logo, you'll also find all the usual ports and controls down here. One little touch that I very much like is the black USB 3.0 ports, as they're visually less distracting than the usual blue ones, and that can't be understated for those wanting a clean-looking HTPC build.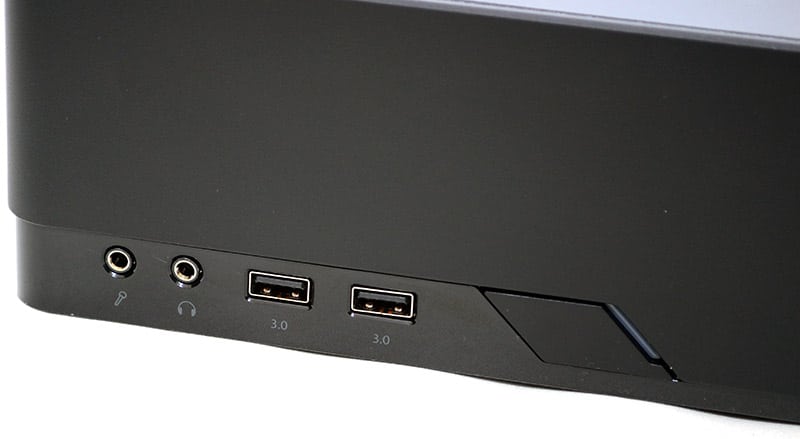 Around the back, we've got the motherboard I/O cut out, two expansion slots, and the PSU pass through port.

The PSU actually mounts on the front right corner, but an internal cable means you only have to connect the PSU power at the back, where you can easily hide the cables out of sight.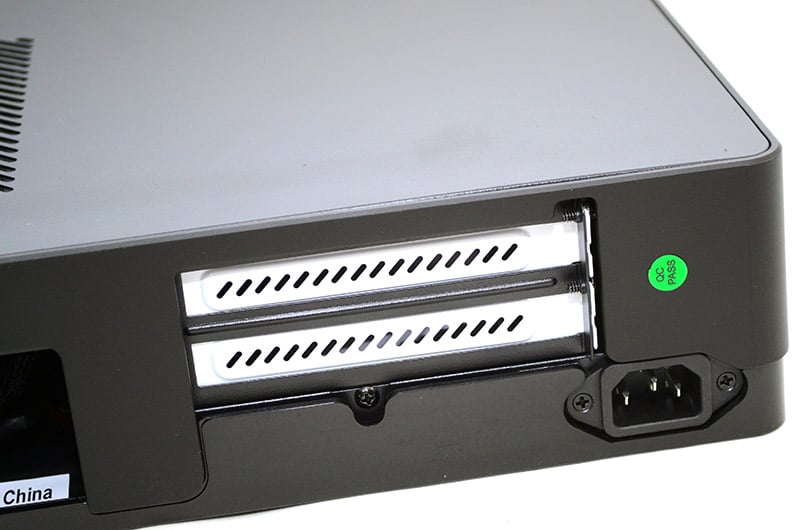 On the base of the chassis, a lot more ventilation. There's a small vent on the right, allowing airflow to the PSU, as well as a long vent on the left for the PSU air intake.