FreshTech Solutions GTX 1080 Titan Gaming PC Review
---
---
---
John Williamson / 6 years ago
Introduction
---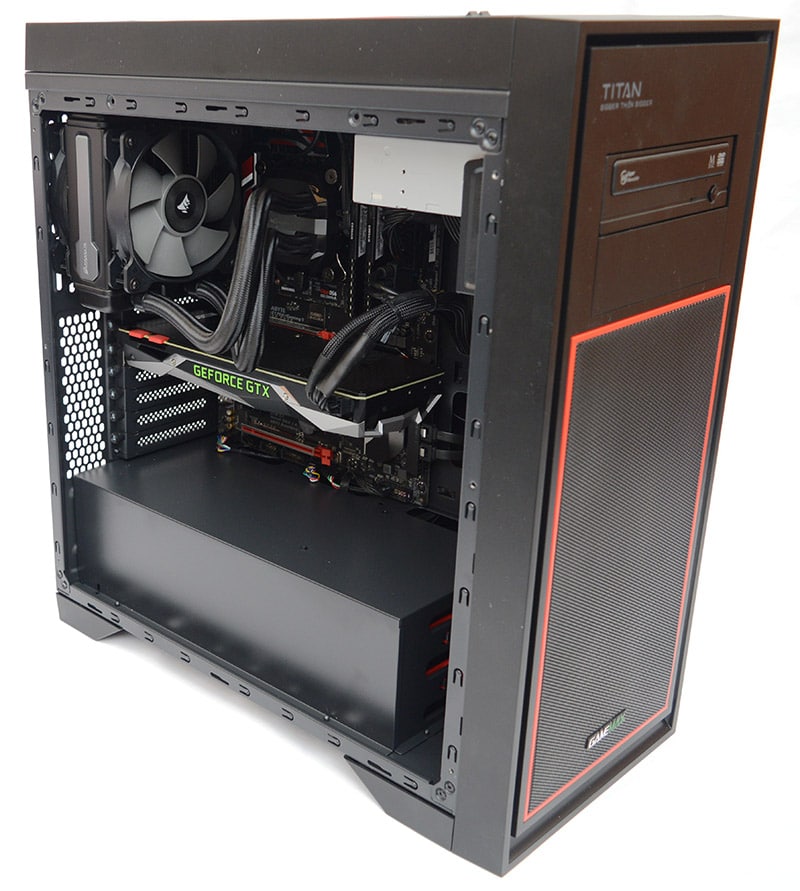 The release of NVIDIA's new flagship graphics card has spawned numerous pre-configured systems which allow consumers to enjoy the best technology available today without being concerned that their existing hardware could act as a bottleneck. These latest creations offer astonishing horsepower and have the potential to maintain fluid frame-rates even when paired with a 4K display. Currently, the GTX 1080 is in an insurmountable position which means it comes with a rather hefty premium. As a result, it's essential to mould other system components around this luxury theme and ensure the end-user receives a balanced specification. Not only that, it's quite challenging to reach an enticing price point without making concessions in the build quality department. Nevertheless, it's fascinating to see which parts companies opt for at various price tiers. Of course, you can always customise a particular build to select faster memory, additional storage and a higher-end chassis.
Today, we're taking a look at the FreshTech Solutions GTX 1080 Titan gaming PC which utilises an Intel Core i7-6700K overclocked to 4.4GHz, 16GB dual channel DDR4 3000MHz RAM and a ridiculously fast 256GB Samsung 950 Pro NVMe boot SSD. As its name suggests, the system includes the GTX 1080 in a Founders Edition flavour which looks absolutely fantastic. This impressive configuration is housed in the Game Max Titan chassis and retails for £1699.00. Personally, I'm expecting to see the system excel during storage benchmarks and output frame rates which almost defy belief.
Specifications
Name: FreshTech Solutions GTX 1080 Titan
Case: Game Max Titan Gaming Case
Motherboard: Gigabyte Z170X-Gaming 5
Processor: Intel Core i7-6700K Overclocked to 4.4GHz
Processor Cooler: Corsair Hydro H80i V2
System Memory: 16GB (8×2) Corsair Vengeance LPX 3000MHz
Main Boot Drive: 256GB Samsung 950 Pro NVMe
Additional Storage Drive(s): 1TB SATA 7200RPM SSD
Graphics card: NVIDIA GTX 1080 Founders Edition 8GB
Power Supply: Corsair RM750x 80+ Plus Gold Modular
Peripherals: N/A
Monitor: N/A
Optical Drive: Samsung 24x DVD Writer
Wireless: N/A
OS: Windows 10 Home 64-Bit
Warranty: 3-Year Collect and Return (1 Year Collect, 2 Years Parts, 3 Years Labour)
Price: £1699.00
Packing and Accessories
The system arrives in a huge box which feels really sturdy and contains handling instructions to ensure the courier adopts a delicate approach. Additionally, the side handles make it easy to lift and should prevent the item from being dropped or lifted at a dangerous angle.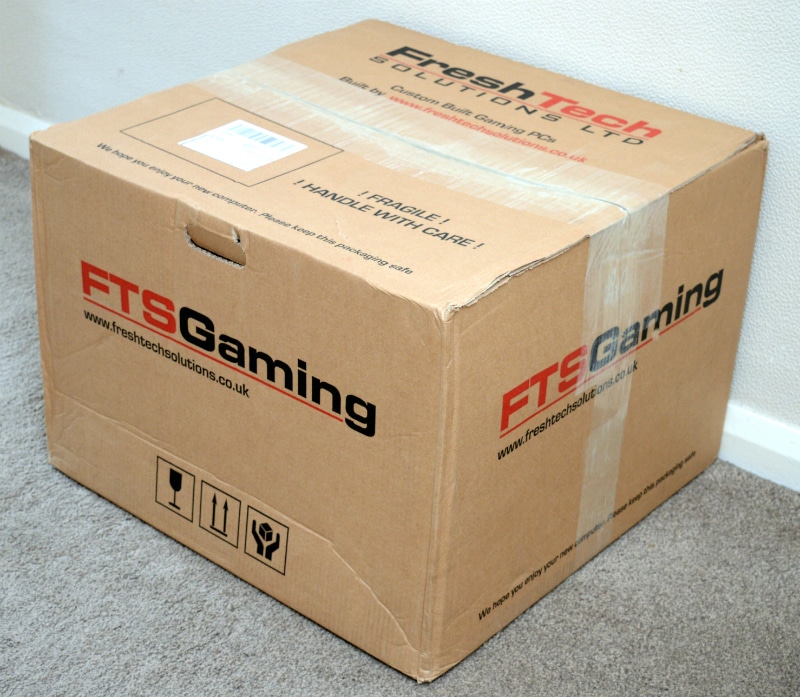 Once opened, the main component boxes are revealed as well as a supporting foam section to help improve the box's structural integrity. Please note, the retail version will only come with the motherboard box which stores all the important accessories. In this case, the system was originally built for review and I had to slot in the GTX 1080 sample.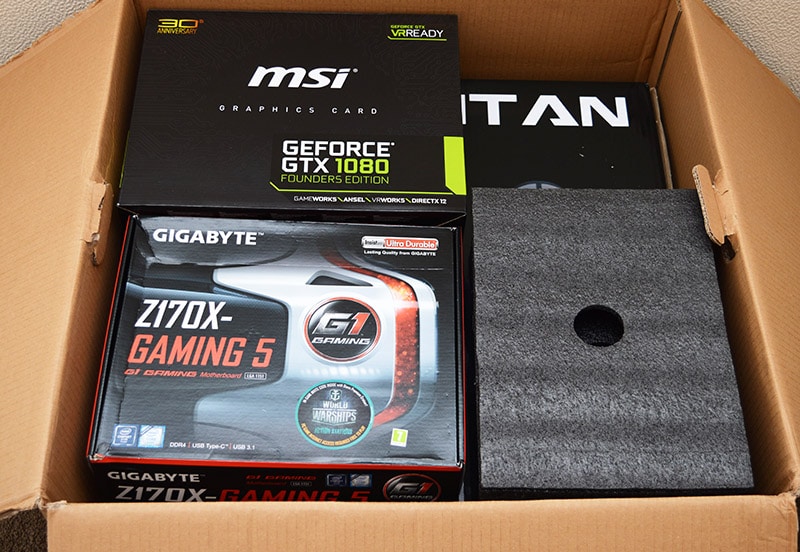 The Game Max Titan chassis packaging is rather striking due to the unusual alien figure and I'm wondering if it's from a particular game.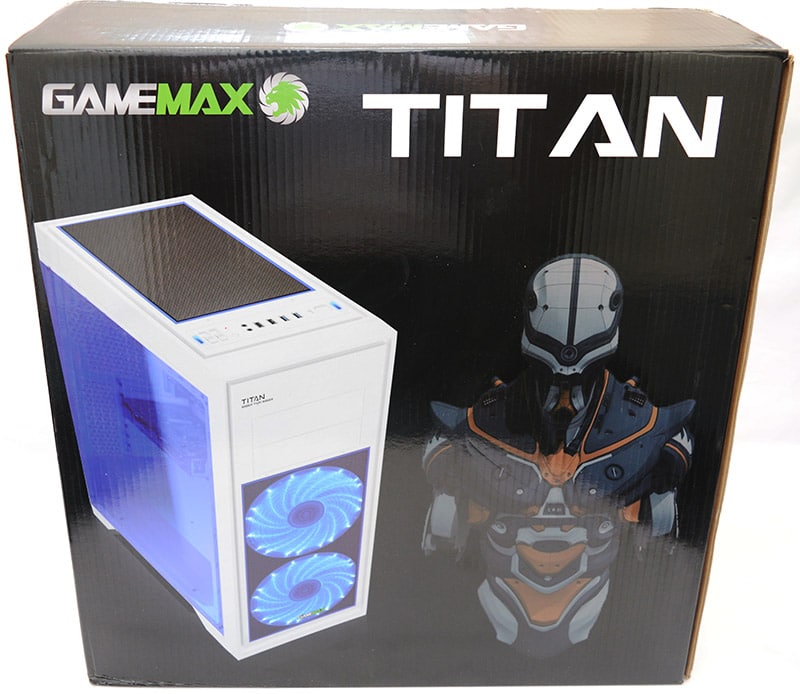 After the package has been opened, the end-user is welcomed with a brilliant setup guide which explains everything in a clear and concise manner. Also, the colour print is of a very high quality and much better than the dull, monochrome guides often bundled with PC components. On another note, the rear side is useful to setup an RMA in case any issue arise. As you can see, the chassis box has been supported with foam inserts to prevent the system from jostling around during transit.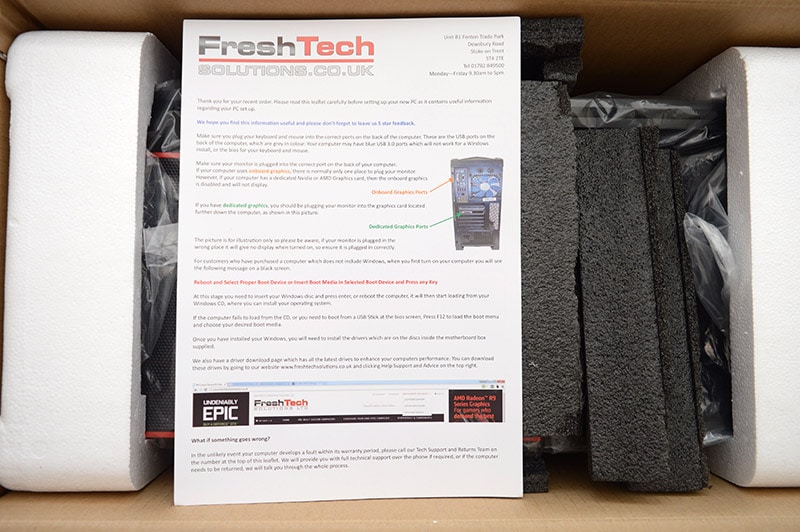 The accessories are neatly stored in the original motherboard box which makes it remarkably easy to find various extras at a later date.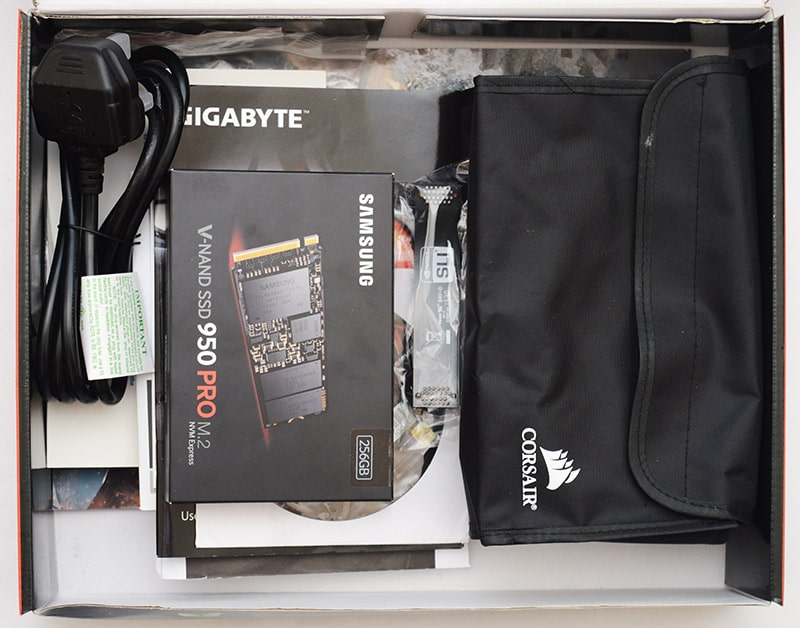 This particular system includes spare power cables, component documentation, CPU mounts, PCI brackets, driver disks, an SLI bridge, Windows 10 DVD with serial code and a UK power adapter.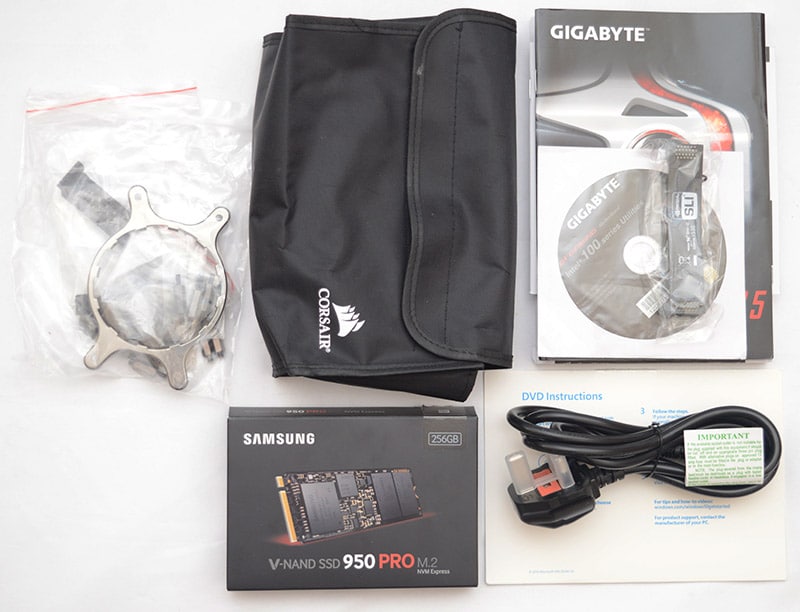 CPU-Z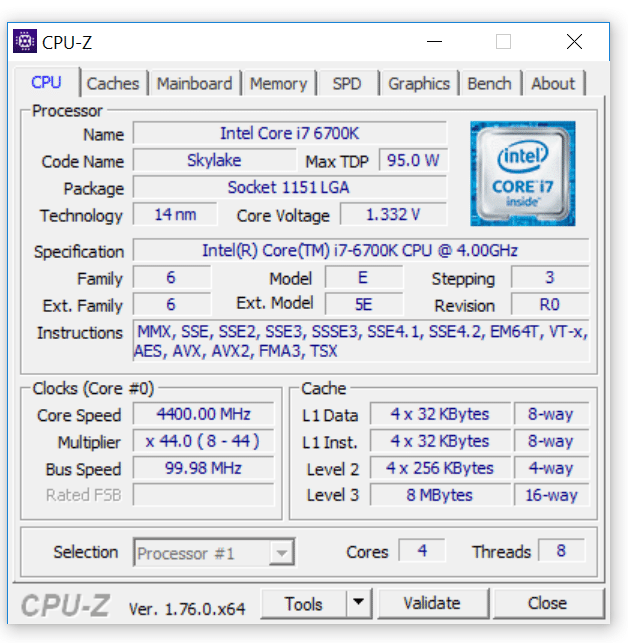 GPU-Z