Friday the 13th Game Nerfs Weapons as Councillors Keep Killing Each Other
---
---
---
Mike Sanders / 4 years ago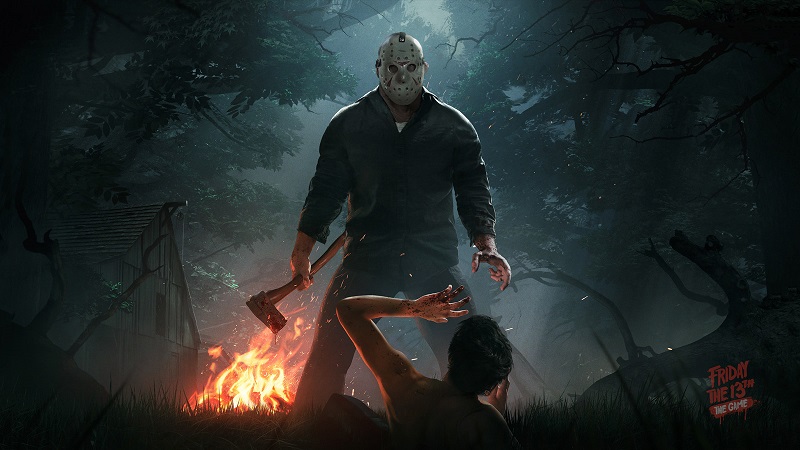 Well… that was unexpected!
In Friday the 13th The Game, you might be forgiven for thinking that Jason Vorhees is your enemy. He is after all, the bad guy of the films. Unfortunately, it seems he's not the only one you need to worry about. Apparently the weapons in the game are so powerful that players are deciding to supplant Jason as the antagonist by killing their councillor teammates themselves.
Nobody likes a troll
Such behavior in a game is highly annoying. Particularly in a team game where working together vastly increases your chance for victory. Therefore, to have someone stab you in your virtual back while peeping out the window is unnecessary and annoying.
Now, I've already reviewed this game and given my opinion of the good and bad about it. If you want to read that, click here.
Therefore the report from PcGames, that weapons will be nerfed in an effort to stop this is going to be met by relief… by those few who still play it.
Those who still play it?
In my review of the game, one of the comments I suggested, half in jest, was that give it 2 months and see if any one is still playing this. The game certainly isn't dead online, but there certainly isn't the number that once played it.
I'm not saying that this is entirely down to team killing either. Jason was massively overpowered and the game itself was a bit of a rushed mess. It had so much potential that probably exceeded the developers talents.
Most of those tried it and found it to be poor in comparison to the vastly superior Dead by Daylight.
Ok, so this nerf is good news right?
Debatable. I thought that when Friday the 13th was released it was too expensive. it has improved with patches since launch, but it's still a mess.
I daresay there are people out there who genuinely enjoy this game and the removal of team killers will help, but ultimately, I think these days with online multiplayer games, you've got to hit the mark from the start or your community will vanish.