Full and Complete Intel Raptor Lake Desktop CPU Line-Up & Specs Revealed?
---
---
---
Mike Sanders / 7 months ago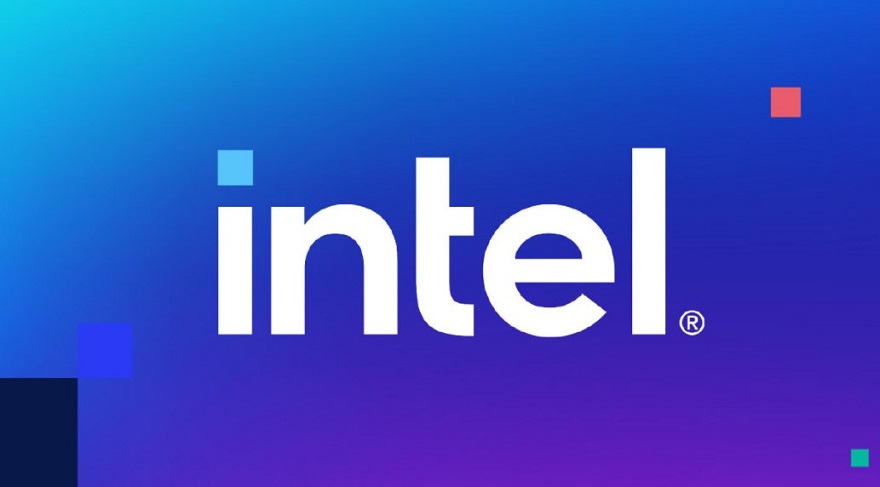 Later this month, on September 27th to be exact, Intel is expected to formally confirm the launch of its initial line-up of 13th-gen Raptor Lake desktop processors. While there is clearly a lot of hype and speculation surrounding them, however, to date specific details regarding the models and what we can expect from them have been somewhat lacking. Well, with the only exception being the i9-13900K which has received the lion's share of online leaks.
Following a report via WCCFTech, however, new information has appeared online which, if accurate, may have confirmed not just the entire Intel Raptor Lake desktop range, but also the key specifications for each individual model.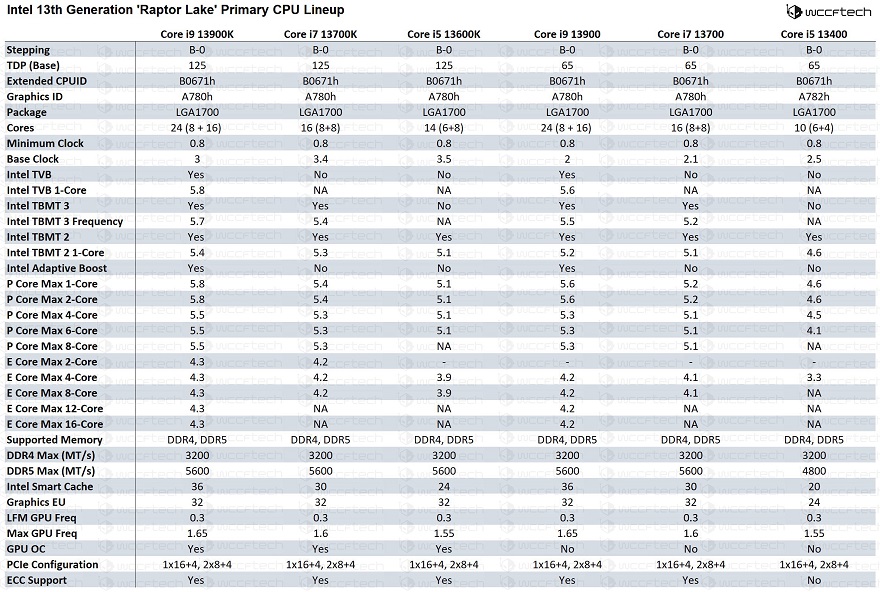 Intel 13th-Gen Raptor Lake Desktop Processors
Now, just to clarify, this isn't merely information regarding the initial models set to be revealed/launched later this month. Based on the images provided, this would appear to represent every single Raptor Lake CPU that Intel will launch (presumably over the next 1-6 months) which effectively reveals the entire series in one fell swoop. – And if that wasn't enough, then it even comes with full and detailed specifications for each individual model.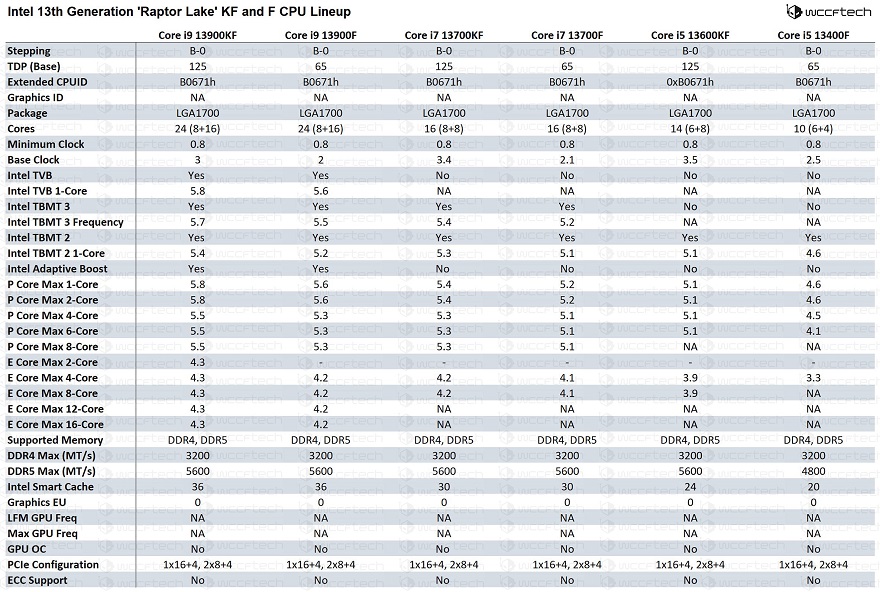 While there is clearly a lot to digest here, a lot of attention has been placed on a series of 'Turbo' CPUs. I mean, with a name like that, it was bound to raise a few eyebrows. – Before you get too excited though, a quick look at the specifications, and specifically the TDP, clearly reveal these to be low-power processors which undoubtedly suggests that they're being angled more for enterprise-level consumers rather than gaming.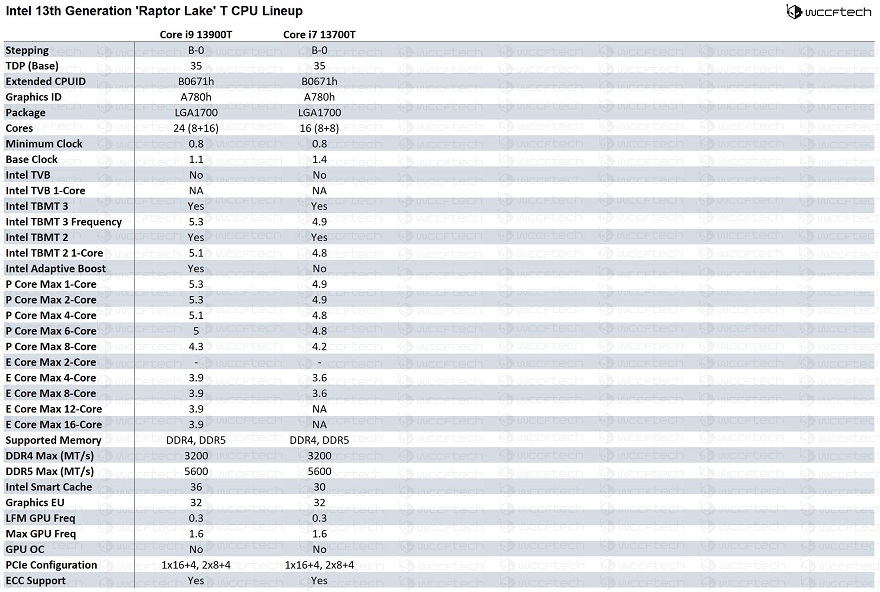 What Do We Think?
We'll freely concede that seeing the full line-up and specifications for the entire Raptor lake series is exceptionally surprising. If anything, we would usually suggest that you take leaks such as this with a grain of salt, but given that the information is so incredibly detailed, we actually think that this has a significantly better chance of being legitimate than not.
With the initial launch just over three weeks away, however, we don't have long to go before we find out for certain whether this is looking accurate or not!
What do you think though? – Let us know in the comments!