Full Throttle Remastered Launches This Month and You Can Get A Discount!
---
---
---
Mike Sanders / 5 years ago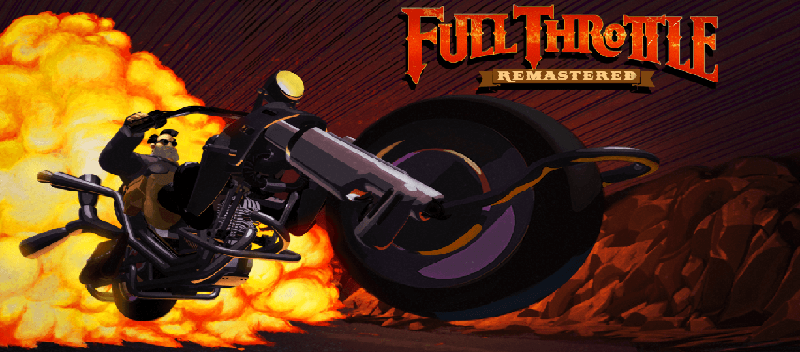 Tim Schafer's classic Full Throttle is set to be released on Tuesday the 18th of April as a fully remastered classic. With the resurrection of Tim Schafer's career as a developer through Double Fine Productions and a successful Kickstarter campaign, he has brought Full Throttle, the 1995 classic, back to the forefront of adventure gaming with a remastered re-release.
Initially, Double Fine Productions funded a successful campaign on Kickstarter for 'Broken Age' (a modern point and click adventure). It wouldn't be unfair to say that 'Broken Age', while greatly anticipated, was met with a firm 'meh' from both fans and the industry and left many wondering what would come next for Double Fine Productions.
The answer is becoming more and more clear – Since 'Broken Age' Double Fine has fallen back on Tim Schafer's excellent back catalogue and re-released his classics from the 90's as HD remasters.
'Grim Fandango' was re-released in 2015, 'Day of the Tenticle' was re-released in 2016 and now 'Full Throttle' is set for release within the next few days. It's been a great few years for fans of classic adventure.
Whilst these re-masters are undoubtedly welcomed by fans of classic mid 90's adventure gaming, what most are really anticipating is his 'Psychonauts 2' scheduled for release in 2018.
Getting back to Full Throttle Re-mastered – the excellent people at Good Old Games are offering 20% off pre-order with a highly excellent offer of £8.79 to buy this excellent title.
Courtesy of PC gamer, we have a video of the first 30 minutes of footage with Tim Schafer.
*kick wall*