G.SKILL & ASUS Set New DDR5-8888 CL88 Overclocking World Record
---
---
---
Mike Sanders / 2 years ago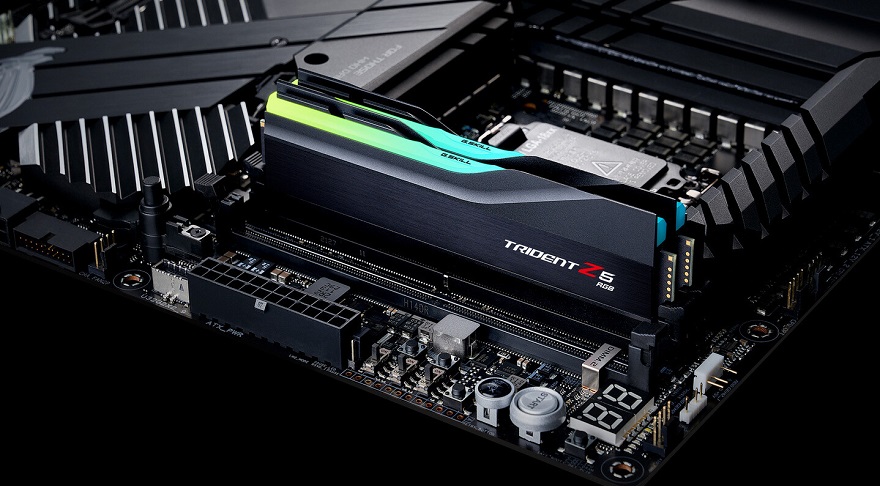 G.SKILL, a world-leading manufacturer of extreme performance memory and gaming peripherals, is thrilled to announce the achievement of a new overclocking world record for fastest memory frequency at DDR5-8888 CL88-88-88-88, in cooperation with ASUS. This amazing frequency speed was achieved by the extreme overclocker "lupin_no_musume" utilising G.SKILL Trident Z5 DDR5 memory, ASUS ROG Maximus Z690 APEX motherboard, and Intel Core i9-12900K processor.

G.SKILL & ASUS Set New DDR5-8888 Overclocking World Record
At the dawn of the DDR5 era, G.SKILL and ASUS have been constantly exploring the memory speed limitations of the latest Intel Z690 platform. Surpassing the previous DDR5-8704 world record in November 2021, a new memory frequency world record is achieved at DDR5-8888 under liquid nitrogen extreme cooling. The memory speed has been validated by CPU-Z.
What Do We Think?
Given that DDR5 memory is still exceptionally new to the market, this overclocking record is undoubtedly exceptionally impressive. – If you do, therefore, want to learn more about it, you can view the full validation specifications via the link here!
Rest assured though, for as amazing as this is, we don't expect this record to stand for too long as more and more innovations are made in the world of motherboards and DDR5 memory!
What do you think? – Let us know in the comments!