Gainward Phantom GeForce GTX 970 4GB Review
---
---
---
Ryan Martin / 8 years ago
Introduction
---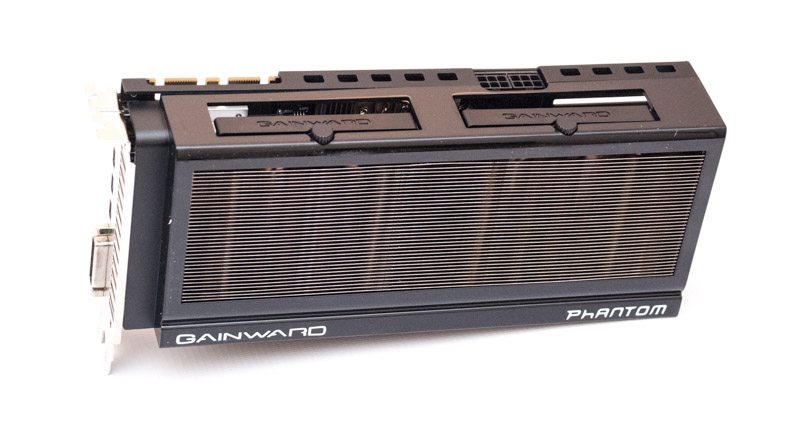 Nvidia's Maxwell GTX 980 arrived into the high-end graphics card market with a thump just a few weeks ago, causing significant whiplash to AMD's highest end offerings. The GTX 980 holds a notable advantage in terms of performance, price and power efficiency over AMD's flagship R9 290X. During the GTX 980 launch it has been easy to forget that Nvidia actually launched the GTX 970 too which comes in $230 cheaper with only a marginal decline in raw GPU horsepower over the flagship GTX 980. On paper, at least, the GTX 970 looks to be a performance to price champion in the high-end graphics card market as it offers the best synthesis of price, performance and power consumption.
Today we get our first glimpse at what the Nvidia GTX 970 has to offer as we examine a custom GTX 970 from Gainward under their Phantom line. As the name suggest Gainward equip their infamous Phantom cooling solution as well as a hefty out of the box overclock, from what we can infer this treatment commands a 10~% price premium over Nvidia's reference MSRP of $329.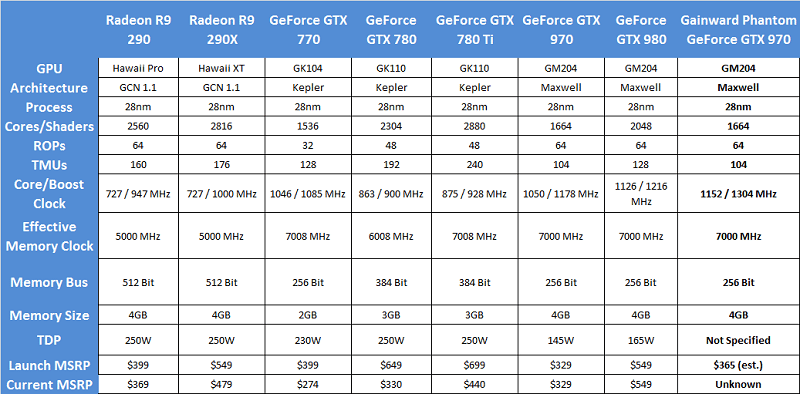 Packaging and Accessories
The accessory package that Gainward provide with the Phantom GTX 970 is basic: a power adapter and DVI to VGA adapter with a quick install guide.