GALAX HOF Extreme Limited Edition DDR4 Now Available
---
---
---
Ron Perillo / 6 years ago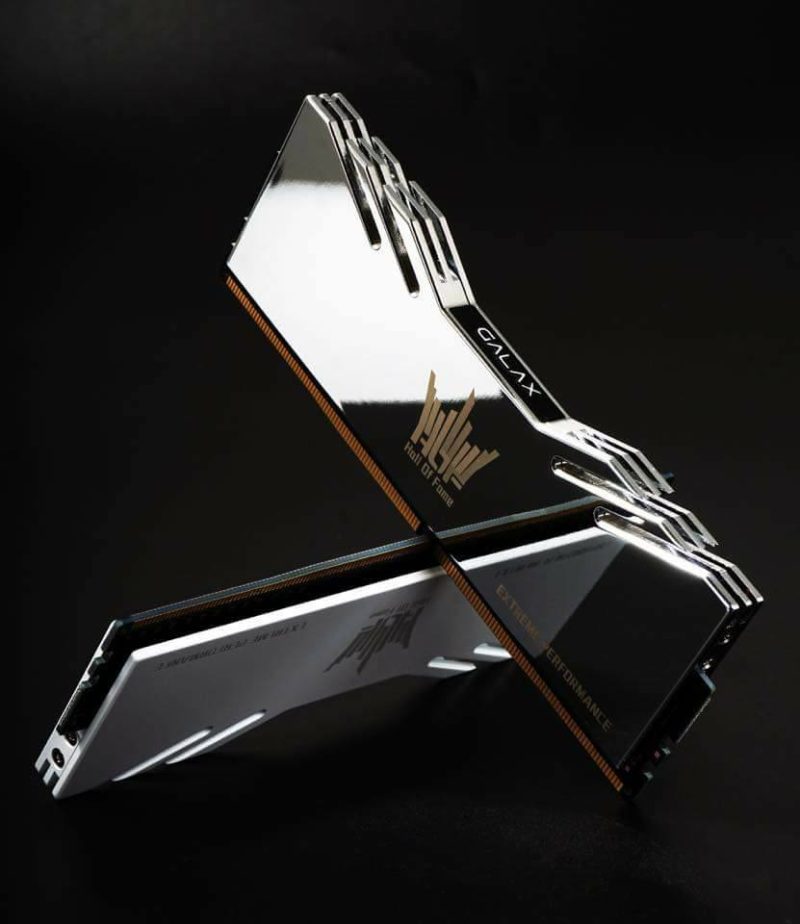 Remember that fancy chrome-plated DDR4 memory modules that GALAX has been teasing last month? Well, they are finally available. But hurry since they are a limited edition run. The new GALAX HOF Extreme Limited Edition DDR4 memory modules have an 'extreme performance' label since they are specifically for the performance junkies. Underneath each lovingly crafted aluminum heatspreader are hand-pick Samsung B-die ICs which will guarantee better overclockability compared to other solutions.
GALAX Limited Edition Quantity
GALAX is quite serious when they say limited edition. This is not like other manufacturers who create 500 or 1000 units then extend the production run when it befits them. There are actually only 50 kits available worldwide. If you want to be one of the lucky few who gets it, then you best head on over to the GalaxStore and grab it directly. They are actually currently offering a promo where those who purchased a GALAX GTX 1080Ti OC Lab Edition will receive a 20% off when they purchase the HOF Extreme DDR4 LE kit.
Pricing and Availability
Each kit is available in 16GB dual-channel 8GB-per-module pairs. Orders receive free shipping and will leave the factory directly at the end of August. The retail price is more than twice that of typical memory 16GB DDR4 kits however at $368.00 USD. Each kit is runs at 4133MHz with CL19-21-21-41 timings at 1.35V. You can order it by following this link: http://galaxstore.net/GALAX-HOF-EXTREME-OC-Lab-Limited-Edition-Memory-16GB_p_140.html