Galax Reveals its 'Lego Compatible' Gamer RGB DDR5 Memory
---
---
---
Mike Sanders / 10 months ago

There are certainly a few RAM modules out there that take creativity to a different (and sometimes best left alone) level. In fact, some of the designs are just outright bizarre. However, following a report via TechPowerUp, Galax has released teaser images of its upcoming Gamer RGB DDR5 memory. And just in case the title didn't give it away, yes, the top of the module not only houses the light show, but it is also (apparently) completely compatible with Lego!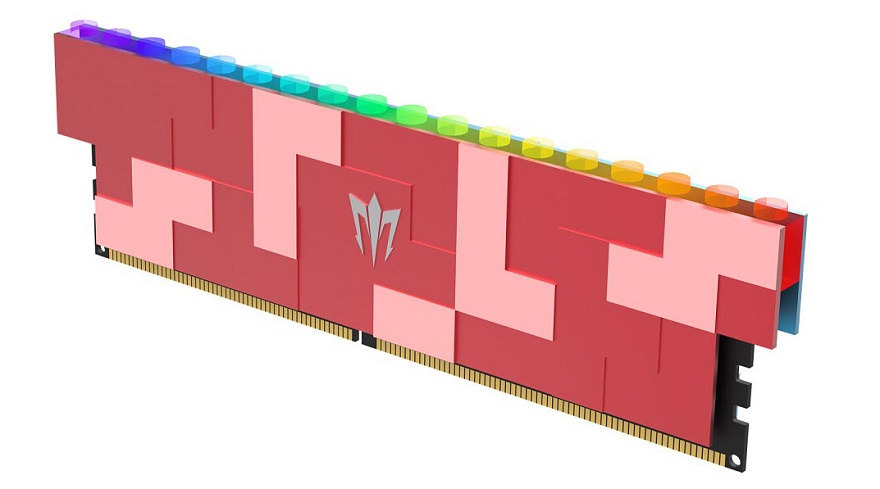 Galax Gamer RGB DDR5 Memory
The memory module teased here by Galax is certainly eye-catching, and dare I say, not too bad looking (feel free to disagree on that point). Given the lack of confirmation specifications, however, for the moment the RGB lighting is where most of the attention is being focused. – Based on the images, it appears that this is a clear strip with the colours being modulated by the removal and insertion of physical blocks.
Given that this is apparently 100% compatible with Lego, in terms of customising systems, this is certainly a very unique opportunity. As you might expect though, legal complications will likely play a factor in you never having this Galax memory in your system!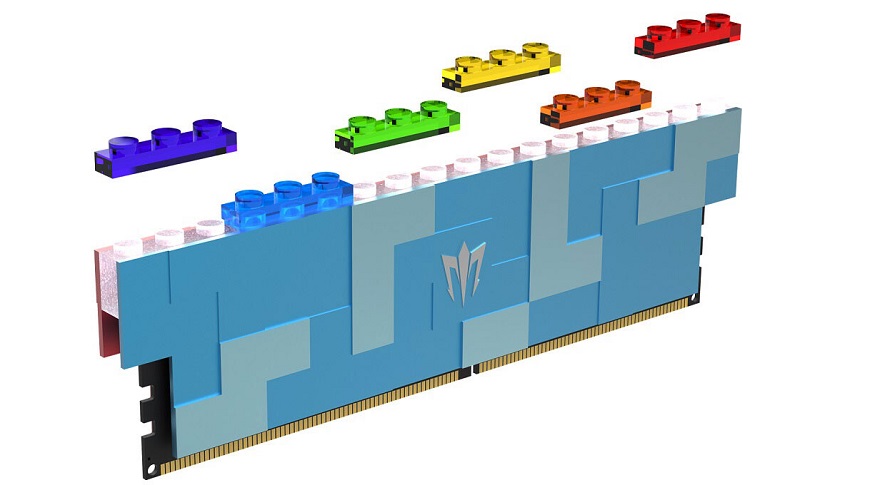 Western Release HUGELY Unlikely!
Legally, this memory likely has two major problems. Firstly is the utilisation of 'Tetris' style blocks to the side of it. Perhaps not a major issue, but one that would certainly garner some lawyer's interest. Secondly, however, is the fact that this has seemingly been designed to be 100% compatible with Lego. Although I stand to be proven wrong, as I understand it, Lego is amazingly protective over its block designs and shuts down a lot of 'knock-off' competitors. You can, of course, make building blocks/bricks, they just can't be compatible with Lego (which this memory seemingly is).
With this in mind, we suspect that this Galax memory will probably be exclusive to the home of the 'knock-off' product. In other words, China. – Pity though as, on the whole, I think it's pretty cool!
What do you think? – Let us know in the comments!